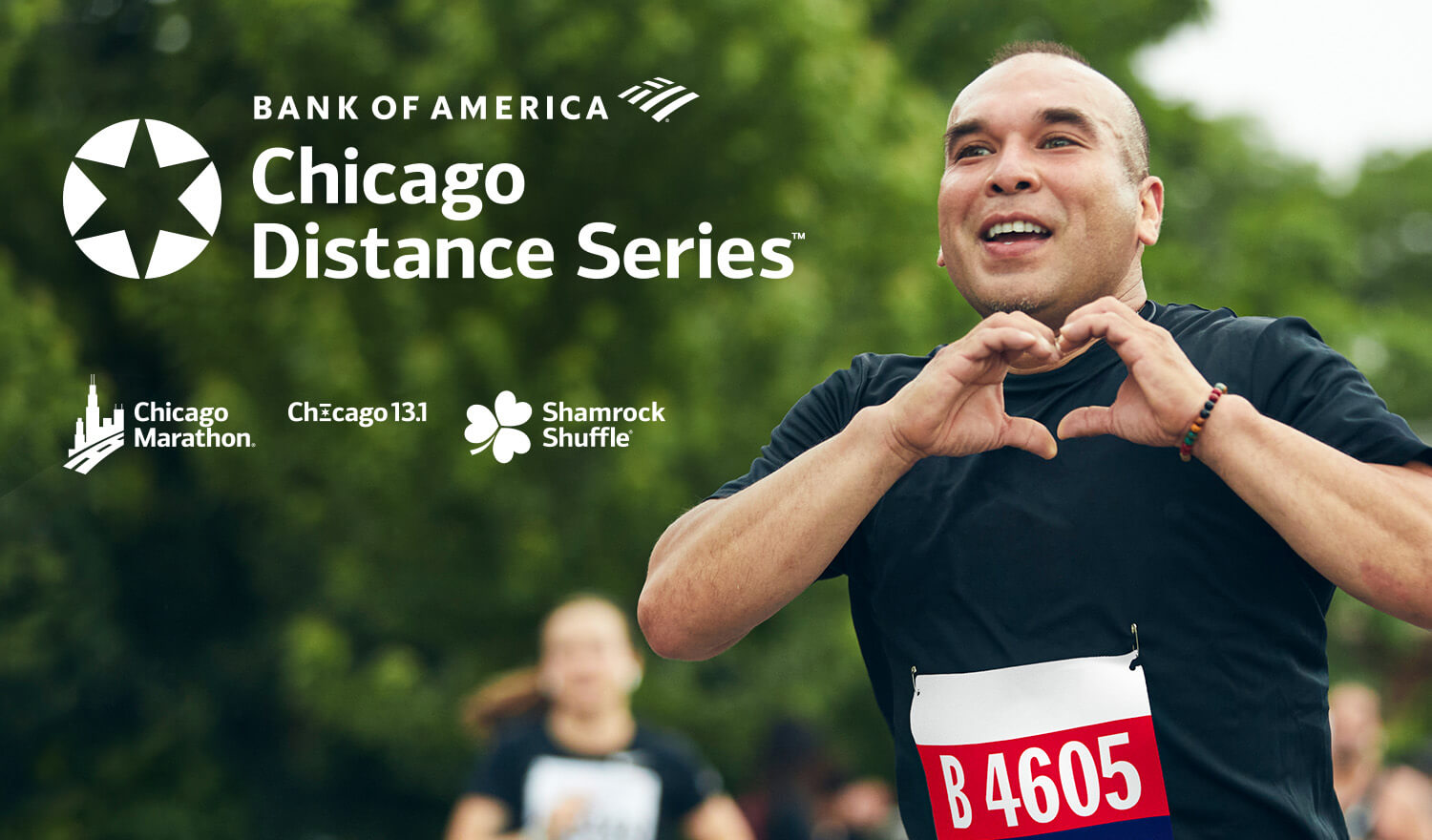 Powering Chicago's running traditions, year after year
Chicago always goes the distance, and that's why we're proud sponsors of three iconic Windy City races. From on-the-ground volunteers to community engagement and race support, we celebrate Chicago spirit from the starting line to the finish line.
Committed to Chicago
At Bank of America, we're proud to show up for Chicago. The Bank of America Chicago Marathon alone generates over $380 million a year in economic impact for the city. Our ongoing commitment to Chicago goes beyond that with our partnerships with local leaders, organizations and charities which lead to meaningful grassroots change for the people and communities that need it most.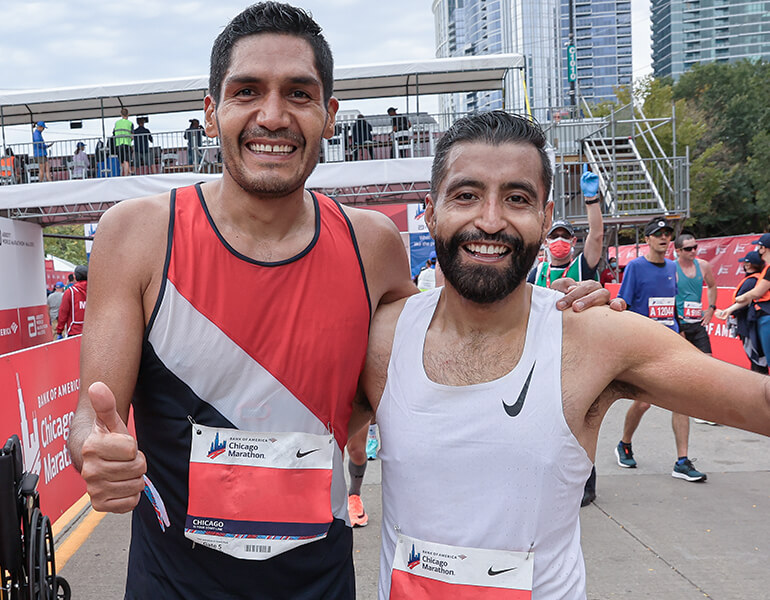 Excited for the next Bank of America Chicago Marathon? Find information for runners, spectators, volunteers and more.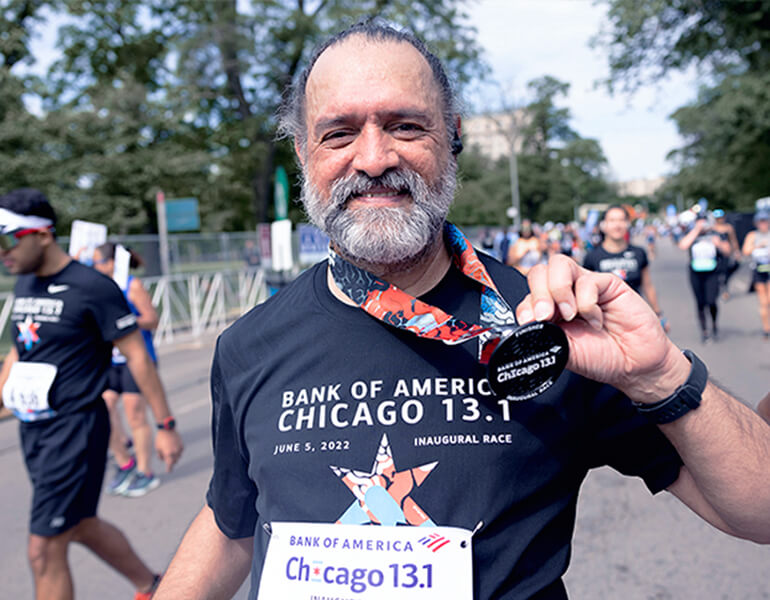 Chicago runners took on 13.1 miles of the unique, historic West Side in June! Take a look at highlights from the race and learn how you can participate next year.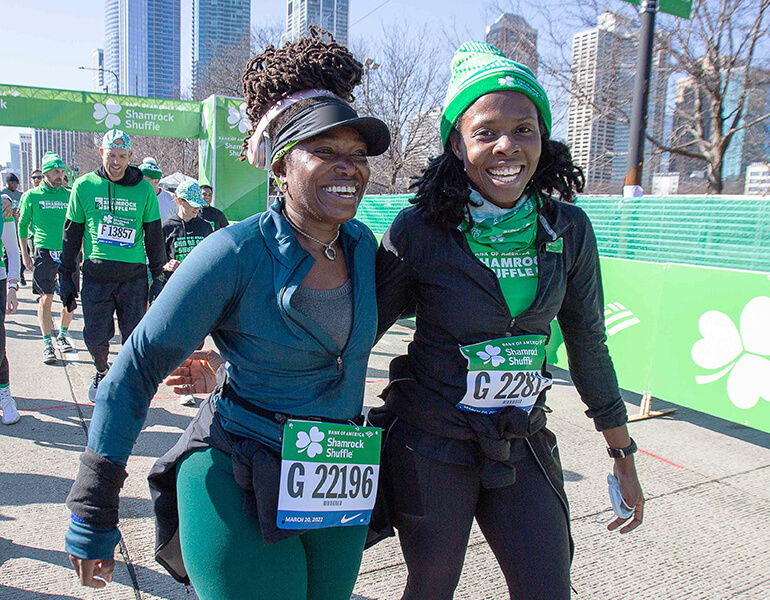 The Chicago spirit ran wild at this year's Shamrock Shuffle! See pictures of the event, check out the results and discover how you can get involved next year.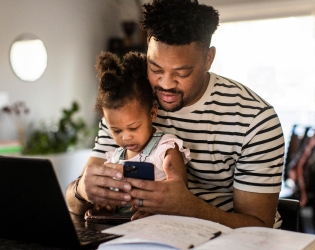 Turn financial knowledge into action
At Bank of America, we invest in the communities we serve. We're not just here to help with your everyday banking. We're here to help you go further, by providing banking solutions, powerful tools and financial education resources like Better Money Habits®.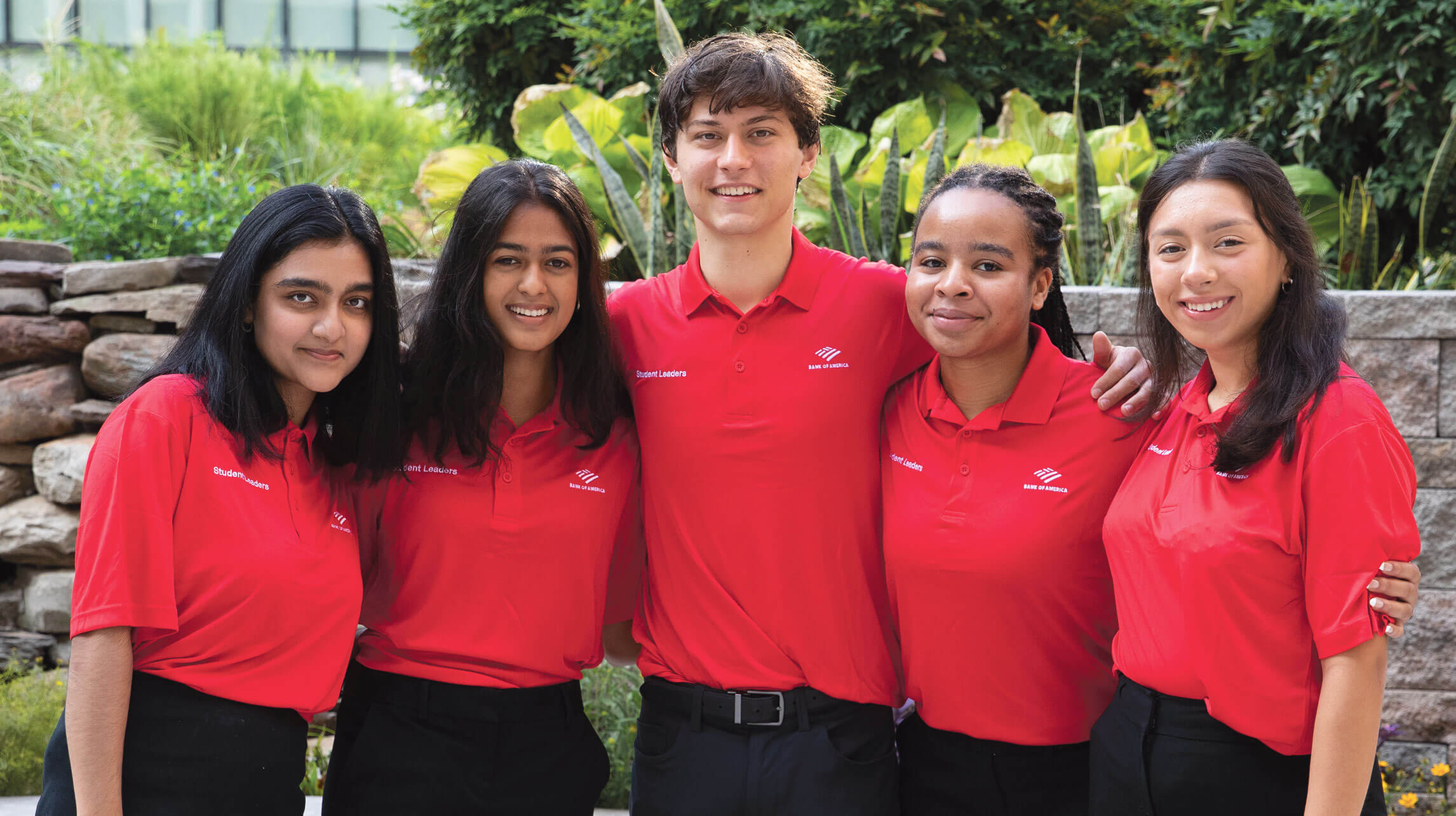 Since 2004, our Student Leaders® program has helped prepare high school students for the workforce by connecting them to skills development and leadership training. Through paid internships with local nonprofits like Boys & Girls Clubs of Chicago, Bridge Communities and Youth Guidance, they gain practical work and life experiences. It's just one more way we're working to build a better future for all.
Learn about student leadership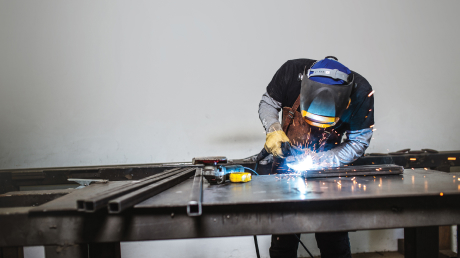 We're investing in people's futures by helping our neighbors build careers that support families and fuel our economy. The Academy at Bank of America offers resources to foster the growth and success of our communities and teammates. If you'd like to enhance your skills and boost your confidence, training is free and open to all.
Register for free live webinars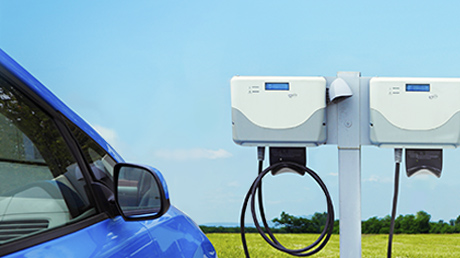 We're always looking for ways to support people's choices in the communities we serve. That's why Bank of America is adding charging stations for electric vehicles (EVs) to over 90 financial centers nationwide. For our customers who are interested, we have financing for EVs and charging accessories. And we're also supporting the choices our teammates make with employee rebates on EVs.
Learn more about our commitment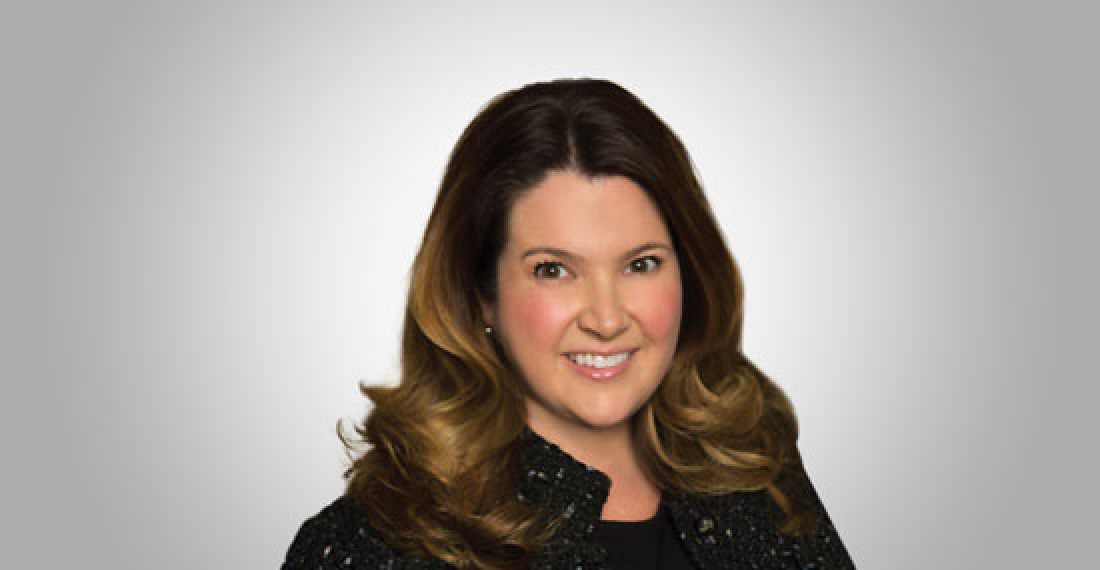 Let's build something together
When our communities are faced with adversity, we're there to answer the call. This was particularly true when the health crisis hit home, and hard. We took action providing significant relief funds to frontline caregivers for medical equipment and materials to help them combat the virus and support families affected. Relief was targeted in communities of color, who have seen disproportionately high rates of impact. Additional grants were made to the local tech industry to innovate solutions through the pandemic and support the economic stability of startup businesses. To help kids stay in school, we worked with city colleges across Chicago to provide emergency funds for students at risk of dropping out. Moving forward, we're focusing our efforts on initiatives that accelerate economic recovery for Black and Latinx communities and supporting long-term change.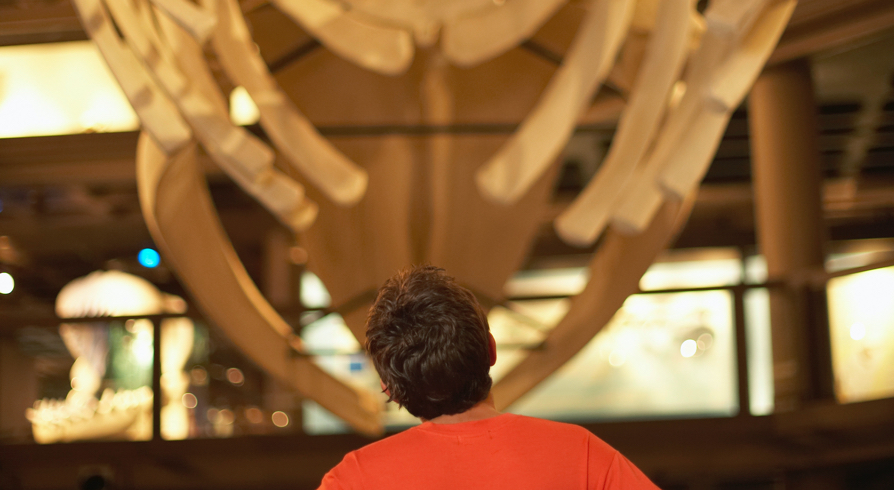 At Bank of America, we believe in the power of the arts to help economies thrive, educate and enrich societies, and create greater cultural understanding. That's why we're helping the arts flourish in communities across the globe.
Explore our commitment
Find a location
Whether you have everyday financial needs or more complex ones, our experienced specialists can help at locations around your city. Find a location and make an appointment to talk with us.
We remain committed to supporting you with your financial needs during the health crisis. Our top priority is the health and safety of our clients and teammates. We encourage visitors wear face coverings when visiting our centers.
In some locations, you may be required to wear a face covering to enter, in alignment with local ordinances.