Resiliency, strength and compassion are key to New York's spirit, especially through challenging times. There is unprecedented need now, and Bank of America will continue its unwavering support of our communities to keep New York strong.
Jose Tavarez | President, Bank of America New York City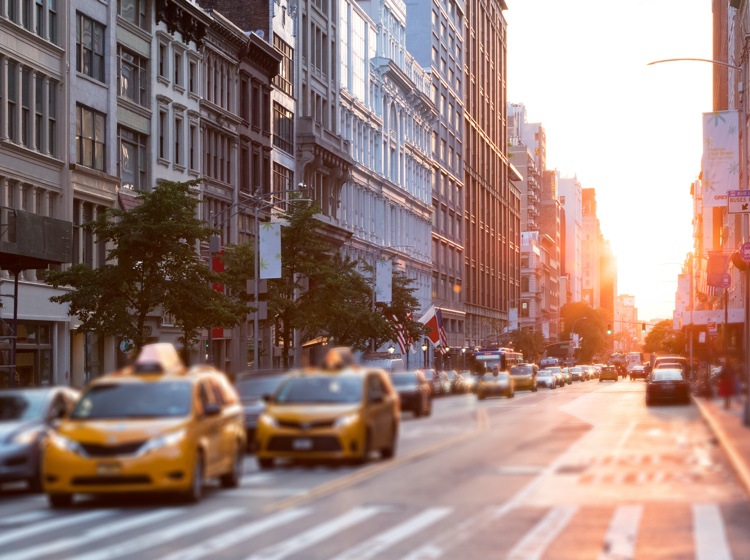 New York City is your home. It's ours, too.
We are committed to helping our communities thrive - dedicating our resources to address the issues that matter most in each community where we live and work.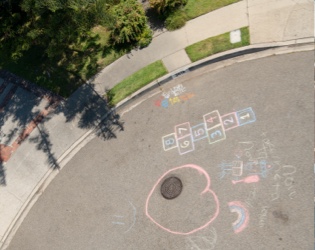 Taking action to support our communities, clients and teammates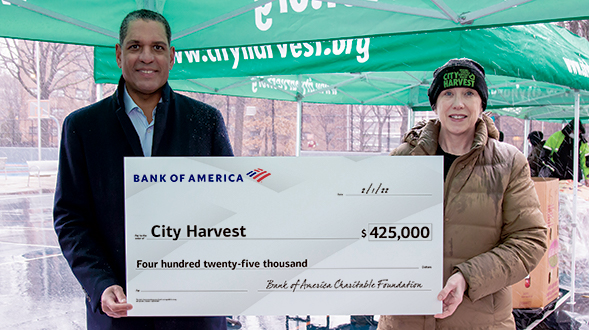 How we're boosting the fight against hunger in New York City
We're committed to supporting our employees' health and safety and to addressing our local communities' most critical needs. That's why we donated $100 to local hunger-relief organizations for each Bank of America employee in the U.S. who let us know they've received a booster shot.
Through this effort, our team in New York City recently presented City Harvest, Food Bank For New York City and Feeding Westchester with checks totaling $1,000,000Footnote*. We're proud to be able to help our community as we work together to move forward.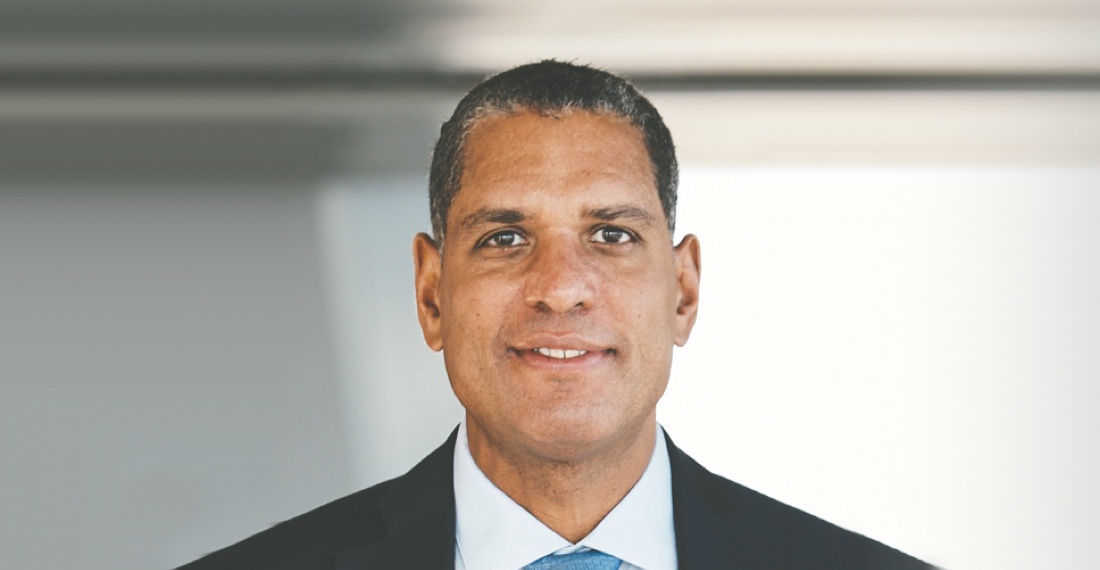 Jose Tavarez | President, Bank of America New York City
Let's build something together
Bank of America partners with nonprofit organizations in New York City's five boroughs and Westchester County to address the pressing needs of the community. To help New Yorkers in need, we support hunger relief agencies that provide millions of meals and other essential items and work with partners addressing the inequities of access to healthcare. To advance economic security for our most vulnerable and diverse neighbors we support skill-building programs through local colleges and nonprofit organizations that lead to better job opportunities. And, we continue to work with partners helping small and minority-led businesses who are facing enormous challenges. As New Yorkers, we are a resilient community because we pull for each other, together.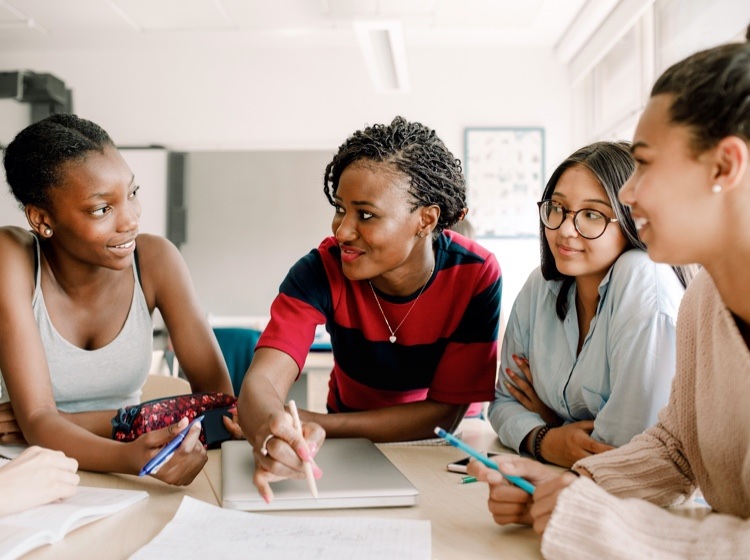 A summer to build on
In New York City, we've partnered with the country's largest public school system to prepare students for rewarding careers. Since 2012, with the support of Bank of America, the New York City Department of Education's summer enrichment and paid internship program has provided real-world education and training for more than 1000 rising high school juniors and seniors. Participating students gain exposure to the fields they are studying in school, develop technical and employability skills, strengthen their professional network, earn college credit and ward off summer learning loss.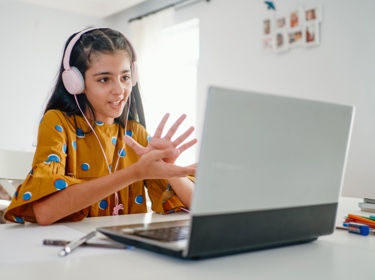 Girl Scouts of Greater New York: The next generation of women leaders
Each year, Girl Scouts of Greater New York serves more than 32,000 girls ages 5 to 17 through its programs. One of those is the Leadership Institute, an intensive program that accepts a few hundred applicants every year and provides them with everything from college prep to professional development to access to career role models. Open to Girl Scouts in grades 6 to 12, the Leadership Institute features workshops, real-world projects, internships, job shadowing and more — all designed to build leadership skills. In 2020, the Leadership Institute went virtual with the support of Bank of America. It has since adopted a hybrid model that combines in-person, recorded and virtual events. Now the bank is helping with program enhancements, including career guidance from female bank employees and support for the Business & Entrepreneurship track and badge.
Find a location
Whether you have everyday financial needs or more complex ones, our experienced specialists can help at locations around your city. Find a location and make an appointment to talk with us.
We remain committed to supporting you with your financial needs during the health crisis. Our top priority is the health and safety of our clients and teammates. We encourage visitors wear face coverings when visiting our centers.
In some locations, you may be required to wear a face covering to enter, in alignment with local ordinances.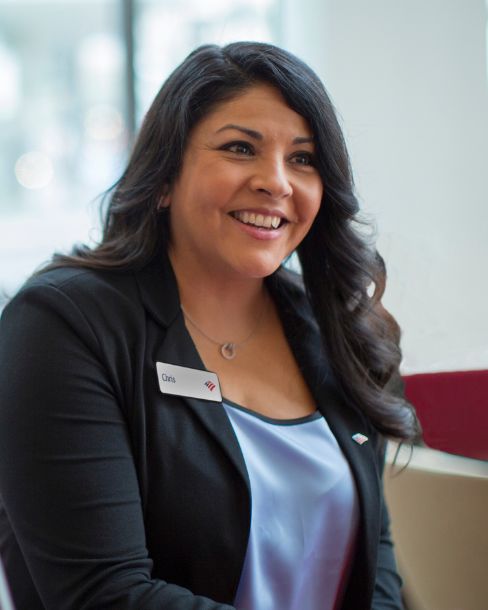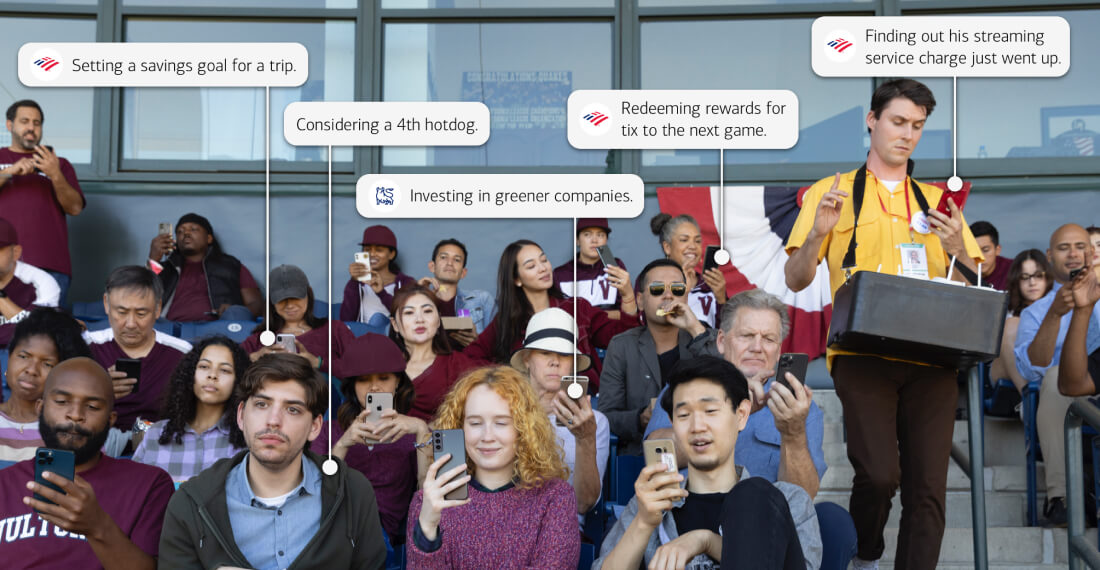 Digital tools so impressive, you just can't stop banking.
Wonder what everyone's doing on their phones? They're banking. And budgeting. And planning. And investing with Merrill – all in one place.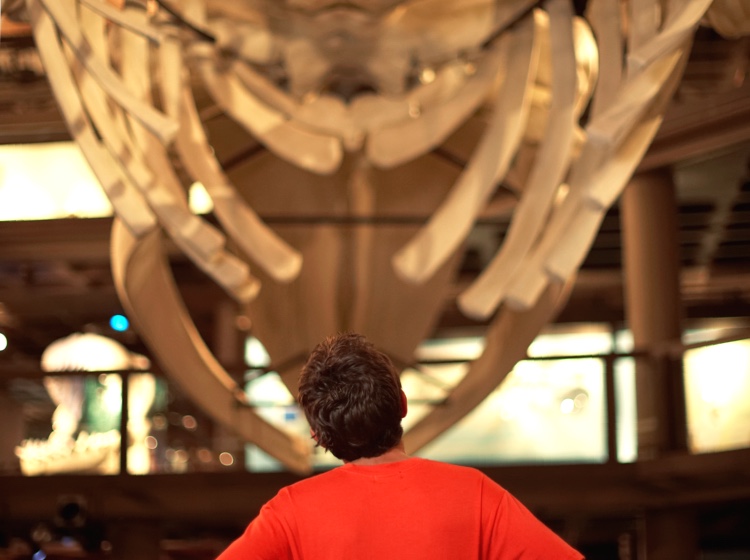 Enjoy local culture for free
See some of the best museums in your area with our Museums on Us® program. You'll receive free general admission during the first full weekend of every month with your active Bank of America, Merrill, or Bank of America Private Bank (U.S. Trust) credit or debit card and photo ID.
* Donations in each market reflect $100 per employee who has recorded their booster and an additional company contribution. Vaccination boosters and vaccination reporting are voluntary.