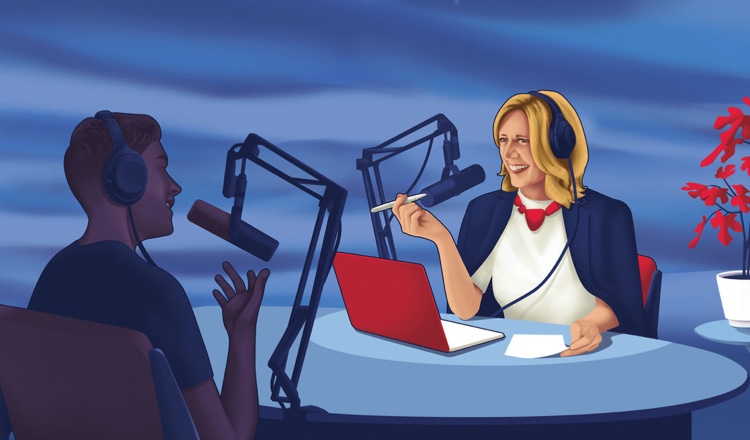 That Made All the Difference - Season 2
In Season 2 of That Made All the Difference podcast, host and Bank of America executive Alicia Burke explores how achievers of all kinds are adapting to a changing reality.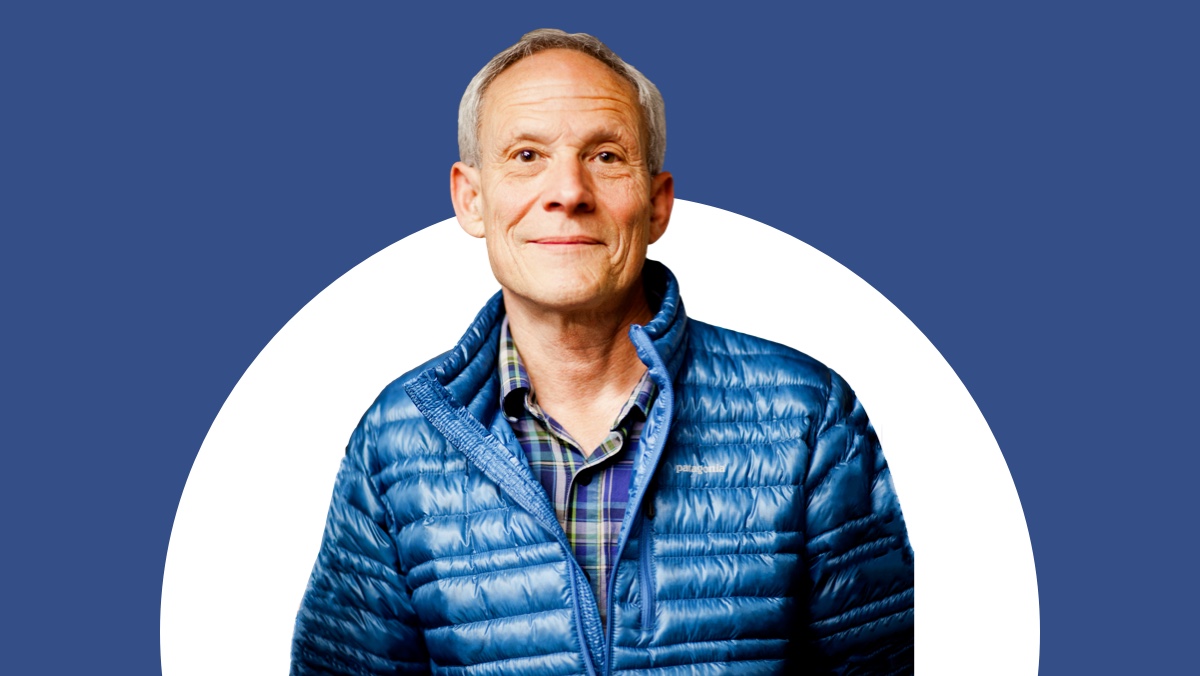 SEASON 2: EPISODE 7

Vincent Stanley, Director of Philosophy of Patagonia

Vincent Stanley shares why the company, its founders and its employees are guided by one mission: 'protecting our home planet.' Also, he shares the secret to changing people's minds- and the profound yet underestimated power of a small group of dedicated people.
Vincent Stanley Quote:
What I've learned from the company that I wouldn't have learned otherwise, is how much difference a small group of people can make.
Alicia Burke VO
That's Vincent Stanley, the Director of Philosophy at Patagonia, the world renowned and sustainable outdoor clothing and gear company, started by a small group of climbers and surfers. How cool is it that Patagonia has a Director of Philosophy? Vincent tells us about his role -- why it's so important to him and the company, and he shares why its founders and employees are guided by one mission: 'protecting our home planet.' It's a treat to talk to Vincent. Not only because he is a great storyteller—Vincent helps us understand what it takes for a company to manufacture, market and manage itself responsibly.
Before we get started, we wanted to dedicate this episode to the memory of Jim Mahoney, a special person and leader at Bank of America who passed away recently. Jim was an environmental pioneer in his own right. He was a champion of the Bank's environmental initiatives, supporting clean energy and lower-carbon financing solutions. A true family man with a killer sense of humor. We all miss Jim—and I think he would have really enjoyed this conversation.
Alicia Burke 
I thought Vincent, we might begin with how you're doing, are you in California as we speak?
Vincent Stanley 
Yes, I'm in California. I'm doing fine. Thanks for asking. I hope you're doing okay. It is the oddest of years. So I've been home since March 8. I was in Yokohama in February looking at the Princess Cruise liner from my hotel room and then in New York when everybody was buying out all the toilet paper at the beginning of March. When I came back to California they said, don't come into work for two weeks, and then a week later they shut down. During the real lockdown those first few weeks, the sky was a shade of blue I had never seen before in California because of the reduced traffic. And what we've been doing while not traveling is going to places locally. There's a spot within an hour and a half that's at 7,500 feet with old growth Ponderosa pines and these amazing views and in all the time I've lived here, which is all my adult life, I've never been there. So there are those kinds of compensations. But it is weird to be having a monastic routine, but not a monastic life.
Alicia Burke 
It's like you're taking it all in in a different way... 
Vincent Stanley 
Yeah. 
Alicia Burke 
Vincent, shall we go to Patagonia and where it all began when you first started, I think 1973, would you talk a little bit about that?
Vincent Stanley 
So it was a little tin shed making the world's best mountain climbing equipment. There were 10 employees, sales of less than a million dollars and everybody who worked there was a climber and a surfer and they had this strong love of wild places. The education for me was to begin to spend time outdoors. 
Music IN
And to learn from the people who really love to be in the wild. They were among the first to start to really sense the degradation of nature. So if you're a climber and you go back to Kilimanjaro and you see the glacier receding, if you're a skier and you're in the southern Sierras and you could see the thousand year old sequoias being killed from the smog in the 70s. 
Alicia Burke 
So your love of the outdoors really coincided with you working and building.
Vincent Stanley 
Yeah, you know, they dragged me along on a ski trip, I got on skis for the first time. They all went off, left me to die on a slope and I got back on and went down the hill. I was a non surfer so when the waves were firing and the dealers called up to place orders, I was the last person in the office. So I would take the orders and then ship the box. And Yvon tapped me on the shoulder and said, well, how'd you like to be sales manager? And I said, I don't know what that is. He says, no, nobody does, you'll figure it out. So that's what I did for 20 years, I ran the wholesale business. 
Music OUT
And when I approached 40, I had always regarded myself as a writer. And I thought, well, if I'm gonna do that, I better get serious and I can't, can't do this big job so I left sales. I supported myself by writing copy for Patagonia and then kind of came in through the back door, involved in some of the environmental efforts and ran the editorial department for a while ran, marketing two different stints. 
Alicia Burke 
And you ended up writing a book with Patagonia's founder, Yvon Chouinard
Yeah. We wrote the book together, Responsible Company, Yvon and I. And it came out in 2012 and I, I wanted to be free to go around and talk about the ideas in the book. So I gave up operational responsibilities. And we came up with this job of Director of Philosophy. And what it actually has evolved to is, I spend about a third of my time, teaching company history and values to employees, about a third of the time talking to other businesses, and about a third of the time dealing with business students. I've had a gig at Yale for the past six years.
Alicia Burke 
That's wonderful. Can you talk a little bit about when you helped transition Patagonia's supply chain to organic cotton, long before others were doing so? 
Vincent Stanley 
Yeah. We discovered quite accidentally how harmful conventional cotton is to the environment because of the intense use of pesticides. Yvon really sat everybody down and said, you know, I don't want to be in the sportswear business if I have to use these chemicals, is there anything else we can do? And that's when we switched to organic.
Vincent Stanley 
When we started down the road, we really thought okay, we'll do our homework here. We contracted actually, for most of the organic cotton being grown in the San Joaquin Valley. We started dealing directly with farmers, we broke our connection to the global supply chain. So the farmers had no relationship with spinners who turn the fiber into yarn. They had no relationship with the mills that weave or knit into fabric. And all of a sudden, we're having to go out and establish these relationships on our own, we go to the spinners and they say, oh, I hate organic cotton. I have to clean my machines and it gums things up. And our employees who had loved the idea of going to organic, but they start to say, listen, you want me to find an entire new infrastructure for creating cotton sportswear that doesn't exist on the planet and not a single customer has ever asked us for this. So why are we martyrs? Why are we going to blow the successful business? What we ended up doing is we ended up taking employees and buses to the San Joaquin Valley. And the first thing you notice when the bus pulls into the cotton fields is the smell.
Music IN
Because the organophosphates that are used to prepare the plants they were invented as nerve gases for World War One and they smell the way you would expect. There'd be no birds, anywhere near the fields. What actually happened with the conventional field is the soil was actually not alive. And you had to keep feeding it fertilizers, you had to keep feeding it water or nothing would grow. Because it was a totally artificial environment, even though it was outdoors. And at the end of the day, we'd take people to an organic farm. And you could dig your hands in the dirt and you could feel earthworms which take three years to come back after you stop spraying. You could feel vegetation, you had birds overhead. It smelled like a field and not like a factory. And so people would come back from those trips saying, you know, this is a royal pain but the company's doing the right thing and I'm going to help make this happen. So it meant it became a collaborative activity rather than something that was imposed. The lesson for me, ever since, is that when you're talking about environmental problems, they have to be tangible. When you when you see the outrage, and you feel and you say, no, this is wrong. I, you know, I don't care if this is widespread, this is not good. That's a very different feeling than just going through the abstractions.
Alicia Burke 
It's amazing. So you took the employees on the experience with you and then they were able to come to their own conclusion.. And It was the opposite of top down.
Vincent Stanley 
Exactly. Yeah. And then what happens is you start to create a culture. Once people feel that they've done this, feels that they've accomplished this successful switch from conventional to organic cotton, which nobody else had done. And not many people have done since. It's almost as though if you're a surfer, you want to surf a bigger wave. If you're a runner, you want to do faster time, and it becomes the same thing at work. People want to tackle the next challenge. And that becomes something that is directed from within rather than an instruction from without, and it's really made a big difference to the company.
Music OUT
Alicia Burke 
Do you look back now and say that was sort of before and this is after or you know what, we just keep breaking new ground?
Vincent Stanley 
No, it keeps evolving. The next big inflection point for us was in 2005, we really liked the work of William McDonough and the whole idea of cradle to cradle and creating a circular economy. 
The idea of a circular economy is basically nothing goes to waste. When a product at the end of its life is remade into a new product of equal value. I think every major economy is looking at the potential of the circular economy to reduce pollution and to mitigate climate change. 
Music IN
And so we started to look at how our product affected the environment at every stage of the way we discovered, you know, we were making products that had zippers that couldn't be repaired and the zipper is the most vulnerable item on a jacket so then you render the jacket useless. Into any piece of clothing, so much social and environmental work and cost has gone into that garment. So that's when we expanded, we increased our capacity to repair clothing. 
Alicia Burke 
You have, I think, the biggest repair facility in North America.
Vincent Stanley 
Yeah, we do and we want to expand that. Going into the COVID crisis and surviving so far, and coming out the other end, I think we feel recommitted to making fewer styles, making them more functional, making them last longer. The one thing that the extended lock down and the trials of this time have taught us is to make our real life ship to the products and to the customer is even more real than it was before. Much less dependent on this whirlwind of consumer purchase and abandonment and waste.
Alicia Burke 
People are very sentimental about their Patagonia. My dad had a beautiful fleece that I love that I now have and I wear. I don't feel like that about a lot of clothes.
Music OUT
Vincent, you have been the unofficial chief storyteller at Patagonia and storytelling is such a big part of the fabric of Patagonia. And I'd love to ask you how you feel that's come to life there.
Vincent Stanley 
Well, it was easy for me as a writer to come up with great stories because of the people who were associated with the company and the things that they did. What I find is the more people tried to invent a story about their enterprise or their company to cast themselves in a good light or to drum up business, people tend to lose their creativity and they lose their ability to connect with the customer. I think the main test of a story is how often it's told and how consistently.
Music IN
And that's what creates credibility and trust. There's an awful lot of people who talk about the value of storytelling and then they change the story pretty rapidly. What you're trying to do. So many companies go wrong, when they start to succeed, and they feel that they have, they can go in so many directions, they have so many opportunities, so I'm just gonna do this. And then when they do this, it doesn't reflect their real strengths. This is kind of the story of large American businesses. When I referred to strategic discipline, it means the ability both to honor your values, build on your experience, create something of value for the world at large.
Alicia Burke 
Yes. So, sustainability is a word we hear and we use a lot. But you've said that responsibility is a more valuable term. It would be great to hear from you a little bit more on that.
Vincent Stanley 
Everything we do in the clothing business tends to take more from nature than we know how to repay. Sustainability was an effort that in some ways couldn't succeed. We didn't want to come across as though we could be sustainable. So we use the word responsible. The difference now I would say is that we're starting to see the possibility through regenerative, organic agriculture, of creating products that actually help bring the soil back to health. And if you bring the soil back to health, you're actually giving back to nature, more than you're taking, that's the potential. And so this word regenerative becomes kind of interesting. I think it will be misused as words tend to be after a while. We have the environmental crisis that is now really coming to a head. Pope Francis described one crisis that has two sides, social and environmental. And on the environmental side, we look at the challenges of climate change and what that is creating for communities. And we look at the loss of the web of life, and the challenge that that presents for the future to those of us who remain. And then on the social side, you look at an economy that created a tremendous amount of wealth, but I think we're now at the point where eight people actually control the same amount of wealth as the bottom three and a half billion people on Earth. So we're now at the stage, where I think we can't really avoid either the social or the environmental crisis and that means that it's going to take all of us to work on this.
Music OUT
Alicia Burke 
And when you think about the private sector, what do you think we should be doing more of? We're obviously on our own journey.
Vincent Stanley 
Yeah. It means that business is going to have a strong role to play. We have to pay attention both to what we're doing as companies and then how we do it. So for a company that makes things, we have to be concerned about whether what we make is of use and of quality and then how we make it and what are its environmental and social impacts. For services, I think the same questions apply. We're going to have to get serious about cooperating as NGOs and governments and the private sector to bring communities and the environment back to health. And that's got to be a part of everyone's work. 
Alicia Burke 
And do you think given everything we're going through now, with the pandemic. Do you feel differently about now in the kind of opportunity we have before us to create real change?
Music IN
Vincent Stanley 
I think there are certain times where you have tectonic shifts and change always happens that way. It looks like nothing's happening for a long time and bingo, gay marriage is legal. Nothing happening for a long, long time and all of a sudden nobody's smoking indoors. I think with the shift to the world, we've seen that everybody has had to, rather than change their thinking, everybody's had to change their behavior in a way that then changes the way we think. And psychologists are telling us that, you know, people don't change their minds. Their experience changes them. I mean, that's what we learned with organic cotton. We didn't change anybody's mind and our employees, their actual experience changed their minds. So I do think that there's an opportunity, opportunities can be wasted but you know, what I've learned from the company that I wouldn't have learned otherwise, is how much difference a small group of people can make. And if you had asked me in 1995, would this group of people at Patagonia be capable of doing what it turned out that they did in 2005, 2010, 2015? I would have said you're out of your mind. That's been a real lesson for me that people working together in a common cause can do things that you could not predict would be possible.
Music OUT
Alicia Burke 
What I've noticed about people whose personal philosophy is very intertwined with the work they do and the company they work for, that seems very highly correlated with success. What is next for Patagonia from your perspective?
Vincent Stanley 
The Northstar for us is to create products that are actually solving problems. 
Music IN
We're actually working on a certification for regenerative organic agriculture with Rodale's and Dr. Bronner's And we're hoping to produce cotton and hemp, with regenerative organic practices within 10 years. We're also planning to get out of fossil fuels. Nylon and polyester, even when they have strong recycled content, come out of an oil well, and what we're working on now is the ability to use totally recycled plastic without loss of quality or to use it from natural sources. So those are our two most ambitious goals right now. We're buying credits and we're doing offsets. But we feel that for us as a manufacturer or company that causes things to be manufactured that the big thing is to reduce the actual footprint.
Music OUT
Alicia Burke 
So a lot of current and future inflection points that are continuing to pave the way for everyone. 
Vincent Stanley 
Yeah. We stumble into virtue. We see something we don't like and we make a change but now we're also anticipating major projects. I think it's a sign of our maturation. You know, the only other thing I might mention that we're really focused on now as a company is we really feel that this election is very important. And we've been part of a campaign to give employees paid time off on election day so that they can get to the polls and at this time, supporting civil society and supporting democracy really becomes important.
Alicia Burke 
Yeah, and we're doing the same Vincent.
Vincent Stanley 
Oh, cool. Great.
Alicia Burke 
When we're through all of this, Vincent, and it feels safe to travel again. Where's your, where's your first destination because I know you're usually so on the go? 
Vincent Stanley 
What I miss most of the summers is being in Maine and being in a sea kayak. 
Alicia Burke 
That first trip in that sea kayak is going to be the most delightful thing ever when you finally get to it. Well, Vincent, it's been such a wonderful experience talking to you.
Vincent Stanley 
Well, thank you so much and thanks for the thanks for the conversation. It was great talking to you. 
Alicia Burke VO
Vincent and Patagonia don't avoid challenges, but face them head on, and this approach has been vital to the respect customers feel for Patagonia and the admiration showered their way by other businesses. I feel inspired by the example they set to act responsibly, take care of our planet and one another.
You've been listening to "That Made All the Difference". You can subscribe wherever you get your podcasts. While you're there, be sure to check out Bank of America's other original podcast, Merrill Perspectives, where you'll hear insights about the coronavirus, the markets, and their impact on your financial life.
I'm Alicia Burke and I'll talk to you soon.
© 2023 Bank of America Corporation. All rights reserved.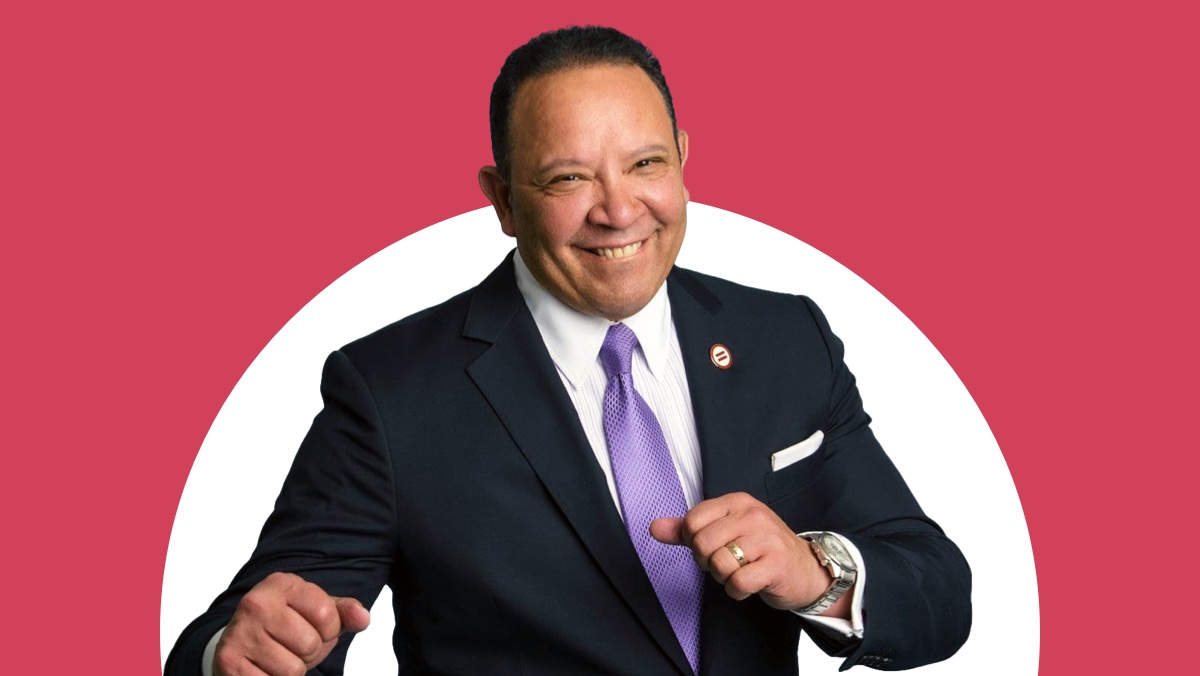 SEASON 2: EPISODE 6

Marc Morial, President and Chief Executive Officer, National Urban League

Civil rights leader Marc Morial comes to That Made All the Difference to discuss his time as mayor of New Orleans, today's challenges, and what it will take to build a more just, equitable and inclusive society.
Marc Morial
In leadership, you are hired to deal with crises. That's in the job description: lead us through a crisis. And people understand that you can't control everything. But what they want in a crisis is a response that's compassionate. They want a response that's careful. They want a response that's bold and designed to solve a problem.
Alicia Burke VO
Few people have more experience bringing communities together than Marc Morial, who was born and raised in New Orleans, and who served two terms as the city's youngest mayor. As a child of two prominent civil rights activists, attending schools that had only recently integrated, Marc experienced first-hand how important it was for New Orleans to achieve racial equality. Now, as the President and CEO of the National Urban League, a non-partisan civil rights organization, Marc is dedicated to fighting racial discrimination across the U.S. He is not blind to our differences, but for him, differences are a source of strength — a special ingredient each of us brings to what he calls in his new book... the gumbo.
Theme OUT
Alicia Burke
So, Marc, I know you live in New York now. But I also know that you are firmly rooted in the city of New Orleans, raised by parents who were civil rights pioneers in their own right. Your dad, Ernest Nathan, I think you called him Dutch Morial was New Orleans's first Black mayor. And your mother, Sibyl Hadal, is a legendary educator, community organizer and leader. What was it like growing up in that household?
Marc Morial
I remember my parents being feverishly busy all the time. There was never a slow moment, not during the week, not on weekends, because they were raising five children. My father was a lawyer, and then he became a judge before he became mayor. My mom was a second grade school teacher and an activist who started her own women's group when she and her friends were denied membership in the New Orleans branch to the League of Women Voters, 1963. They were very active all the time, but they ran a tight ship centralized around school, church, family and community. When we were growing up my father used to always say we live tight, we have necessities, we don't have niceties. And that characterized how we grew up in an environment where we were living in an all African American neighborhood. And it's important for me to say the name of the neighborhood and tell you a little bit about it, called Pontchartrain Park, which just was added to The National Register of Historic Places, because it was the first subdivision in southern Louisiana in New Orleans in the South built for Black people. It was an effort to block the integration of new white subdivisions by saying we'll create a subdivision for African Americans. And since my parents were on the cutting edge of civil rights, they wanted us to go to integrated schools. And so we were living in a world where, you know, you were very conscious of race, very conscious of racism. My middle school, I was the first African American student to attend that school.
Alicia Burke
Do you remember what that was like for you?
Marc Morial
You know, racial bullying took place. Name calling, took place. Third day of school I got called the N word.
Music IN
And ended up in a fight with a boy because he called me the N word. And we went to the principal's office and he says, "We don't use that kind of language at the school, if you do it again, I'm gonna send you home." He looked at me, he says, "We don't solve our disputes here by fighting." You know, I was aware of the civil rights movement because my father was president of the New Orleans NAACP chapter. I mean, this is 63, Birmingham had occurred, Medgar Evers had been killed, and then later on that year President Kennedy was killed. And we would always get crank phone calls, death threats and so they began to take certain precautions. When my father would get home in the evening, he wouldn't immediately get out of the car, he would blow the horn, he would turn the lights on and off. My mother would come out, she turned on the outside lights, look around to see if she saw anybody. And if she didn't see anybody, she blinked the light, and he'd come in. And so, we lived in that environment, right, and we were conscious of it, but my parents never showed fear.
Music Out
Alicia Burke
They also sounded like they were very much on the same page, a team.Marc Morial They were both bonded in working for change.
Alicia Burke And speaking of working for change, all of that. I would think, informed what you did. First of all, you became New Orleans youngest mayor in 1994 and served for two terms.
Marc Morial
Right, when I became mayor of the city I only got 10% of the white vote in New Orleans. I felt I deserved more, but I understood the politics of the city and understood the racial dynamics of the city. I didn't take it personally, right. But it informed me that when I decided to figure out how to govern, that I needed to build a larger coalition than the coalition that elected me. I learned that in working for change, you have to understand that inside of institutional racism, you have people. You can't think they're all of one mind. And I learned that, in working for change, you have to find allies. I had transformative visions for my city. I wanted to do big and substantial things.
Alicia Burke

One of the things I read is that when you were mayor of New Orleans, you moved $1 million from the police department's overtime fund to the city's recreation department to finance free summer day camps. And I'd love to hear, Marc, your reasoning behind that, you know, especially through the lens of today.
Marc Morial
Here's what I understood deeply without any apology: that to solve the problem of violence, you can't do it with police alone. I decided to run for mayor because there were shootings going on in New Orleans every day. We had an incredible problem with gun violence. One day I was driving from work to home, I was in a state senate at the time. And I drove past a playground.
Music IN
And the swing sets were broken, there were no swings on the swing sets. The basketball rims were gone. There was glass strewn all over the basketball court, litter in the playground. I'd grown up on the city's playgrounds, in the city's recreation department. And I said, if these young people had something to do, organized activities, maybe they wouldn't be running to hang out with the drug dealers in this neighborhood. And I thought to myself, you know, I want to do something about this. I learned that the city's police department had consistently under spent it's overtime money. I said and we're going to find every instance where they have underspent their budget over the last three to five years and we're going to redirect that money. So I defunded the police to some extent but ultimately, after I got my reform plan in place, I refunded the police.
Alicia Burke
You defunded in an area that was underused to invest in an area that was so badly needed.
Marc Morial
Right. And I told the community, we're gonna have camps for young kids and jobs for teenagers. My goal was any and every teenager in New Orleans that wanted a job, we're going to get them a job. We transitioned the New Orleans police department to a community policing model, we increased pay for officers because we couldn't compete. We put new discipline systems in place. We did a lot of things. You're not going to fix the problem of violence by militarizing the police, by militarizing neighborhoods, I said, you have to invest in these communities, you have to invest in these neighborhoods, these neighborhoods have been redlined. They've been forgotten. They've been locked out. And my formula in New Orleans was exactly that.
Music OUT
Alicia Burke
So here we are, in 2020, and I know you talk, Marc, about whether we're in a moment or a movement. Marc Morial Mm hmm.
Alicia Burke
And I'd love to hear your perspective on that and what we need to do.Marc Morial I like to look at things in arcs of history. Since 1990, the United States economy has tripled in size. The GDP growth has been stunning. Pre-pandemic, we had an 18 and $19 trillion economy. In that arc of the growth of the American economy, we left substantial portions of the American people behind. And their wages, simply did not grow at the same pace as the overall economy. That's a fundamental issue for probably the top 65 or 70% of people. So this is a problem of the, quote unquote, middle class. It's a problem of what one might call the working class. And it certainly is a challenge for the poor. We have under-invested in many of these communities, and then the recession took a bad problem and made it worse. The second thing that happened over the last 20 years, mainly, we had the era of mass incarceration, followed by 9/11, and 9/11 empowered police departments and law enforcement to quote unquote, "militarize themselves" to prepare for a terrorist incident. So more money, more resources were made available. And those two things together made the environment worse than it already was. And that's why this is a healthy time to rethink what kind of public safety apparatus do cities need?
Music IN
What kind of system do you need to respond to mental health issues, to homelessness issues, to neighborhood disputes? Do we need some new approaches? And then secondly, we have got to understand that now we have a poverty problem in the country. One of the drivers of the poverty problem is the increased cost of housing, that are crushing people economically. And then when you top it with COVID and 40 million people out of work, this country needs a moment like the New Deal. It needs an aggressive, no holds barred, initiative to rebuild the country, to rebuild the economy, to deal with some of the inequities in education and housing, and jobs.
Alicia Burke
And I was going to ask you, as President and CEO of National Urban League, what you think in terms of working to make sure we're moving forward and how we, in the private sector, can help?
Marc Morial
So I think the private sector, importantly, must take a step back and have a moment of introspection. To ask, number one, when it comes to things like hiring, when it comes to things like promoting, do we have an equitable workplace for people of color? What more do we need to do? Take stock. Number two, how can our voice play a role in ensuring people that, yes, we need to have a conversation about racial inequity. Yes, we need to take the conversation and move it into action. And then number three, that as a major institution, American business has to say, if we don't do it, I can't be profitable. I have to participate in these changes because it's essential to the success of my own business. So diversity, inclusion, equity are critical and key. And then I think that American business also has to consistently reinvest back into communities, not only through philanthropy, but business decision making. I'll give you an example. I see many new economy companies building these huge logistics and warehouse facilities. And I always say, why can't you put one of these in downtown Newark, in downtown Detroit, in downtown New Orleans? There's workers, there's transportation links, highways, ports, airports, why do you continue to build them in the outskirts, in suburbs and in rural areas? Why not make a commitment to invest and put the facility where jobs are needed? So if we're going to have a green economy, let's put some of the green jobs in America's urban communities.
Music OUT
Alicia Burke
Businesses need to partner closely with people and thought leaders like you, to make sure we are doing that reflection, and also thinking outside of ourselves. We're so grateful that you are helping us progress.
Marc Morial That's been a great relationship. And you know, I've said to several that Bank of America's creation of the National Community Advisory Council represented a breakthrough where a bank says, let's listen to some of our partners, even if we won't agree all the time. I view it as an opportunity to impact and inform the thinking of corporate leaders, and one of America's most important institutions, which is what Bank of America is.
Alicia Burke
Marc, I know you have children, I think you have a son that might have just graduated. And I wonder, you know, in this time, what gives you hope, you know, if you could speak to the next generation, what advice would you give to young people today? Marc Morial I think the young people of today have demonstrated that they're going to be woke, and they're going to be active, and they're not going to tolerate the racism, the exclusion and the hate that they see. These are young people of all backgrounds, who have, in effect, taken up arms to rebuild America in a different way. And I think it's exciting.
Music IN
They're very conscious, they're as conscious a generation as there's been probably since the 1960s. And if they carry that throughout life then I have hope for the future. I have hope that they understand the need to build an equitable and just society that is multicultural. That is multi-religious. And I think that they want to build that but it can't be a multicultural society that operates like a caste system. It's got to be a multicultural society that's just and equitable and inclusive and that's the essence of the Gumbo Coalition. It's based on values. It's based on principles. And to love a nation, you don't have to just defend its every activity. You have to understand the good and the bad and the ugly. Slavery and segregation was ugly. Technological advances have been good. But to the extent that they've not been distributed widely, it's bad. So we have to understand in building an America for the 21st century, we have to understand America of the 20th century.
Music OUT
Alicia Burke
This need for multiculturalism is the foundation for your new book, the Gumbo Coalition, and I feel like the book really is a perfect way for us to sort of use as a filter for how we should be thinking about how we move forward in the 21st century, and how we should be thinking of ourselves. It's a call to action, as well.
Marc Moria
lIt's a call to action. For these times.
Alicia Burke
And I love that.
Marc Morial
I believe that, and you know, I recommend the book to people because it's not a textbook on leadership. It's a book based on real experiences on leadership and it's a study in human nature. It's a big project when you say you're gonna write a book, but then once I got into it, it was really a labor of love. I didn't want to put it down. I kept re-writing. You know, I work with a team and we work together and then we re-write things and we reposition things and then even after it was finished, I'm calling the editor saying I got two more stories to add. It's too late now. I said but I just, I just thought of this, I gotta figure out a way to put it in.
Alicia Burke
You know what, Marc, that's why there's gonna be another book.
Marc Morial
Yes.
Alicia Burke
You know, it feels deeply personal, which is why I think it resonates so much and, you know, Magic Johnson, one of the things he said in his afterword to your book was, "It recognizes that there is no such thing as arriving as a leader," which I felt very consoling. I feel like that is such a good way to think about it.
Marc Morial
Yes, you know there's one thing in the book that's so apropos to now and that is that a leader cannot get paralyzed by the unexpected.
Music IN
Marc Morial
And in leadership, you are hired to deal with crises. That's in the job description: lead us through a crisis. And people understand that you can't control everything. But what they want in a crisis is a response that's compassionate. They want a response that's careful. They want a response that's bold and designed to solve a problem. It's not a time for people to lose their way. It's a time for people to step up and lead and direct. And, you know, I learned because being mayor was a baptism of fire, crisis every day and every week. I always tell young mayors I said, this is tackle football. This is not touch. And it's not baseball. And it's not basketball. I said you're going to get knocked down repeatedly. Now you have to get up. And then when you get a little good at it, then you learn how not to get knocked down, you learn how to move and dance. So if you aren't ready for that, stay on the porch. Don't come down here.
Music OUT
Alicia Burke
I'm sure you're asked to do so many things, you are leading an organization, you have so much to say and to offer right now. And one of the things you said was a lot of exercise, a lot of prayer and just getting into the work. And I think that's really helpful for people too, who may feel paralyzed in this moment, that getting into the work is actually freeing and the way to something good.
Marc Morial
If you can find something you love to do, you have passion for, it's not working. It's your purpose in life. I feel blessed and lucky that I've found the ability to work on things I enjoy doing. So I don't mind putting the time in, the energy, or the effort. The other thing too, that's been a sustaining force for me has been my family. You know, my friends, the people I work with. I try to keep it serious, but not tense, and focused, without being obsessed. And, keep things level. So you don't go too high. You don't go too low. You stay in a range because you've got to live the next day.
Alicia Burke
Thank you, Marc.
Marc Morial
Thank you.
Theme IN
Alicia Burke VO
Stay in the range. Because, as Marc says, there is much more work to be done. We can all learn from that, and find inspiration in Marc's purpose—to bring many different people together, to embrace diversity of thought and ideas, and achieve a better future.
You've been listening to "That Made All the Difference". You can subscribe wherever you get your podcasts. While you're there, be sure to check out Bank of America's other original podcast, Merrill Perspectives, where you'll hear insights about the coronavirus, the markets, and their impact on your financial life.
I'm Alicia Burke and I'll talk to you soon.
Theme OUT
© 2023 Bank of America Corporation. All rights reserved.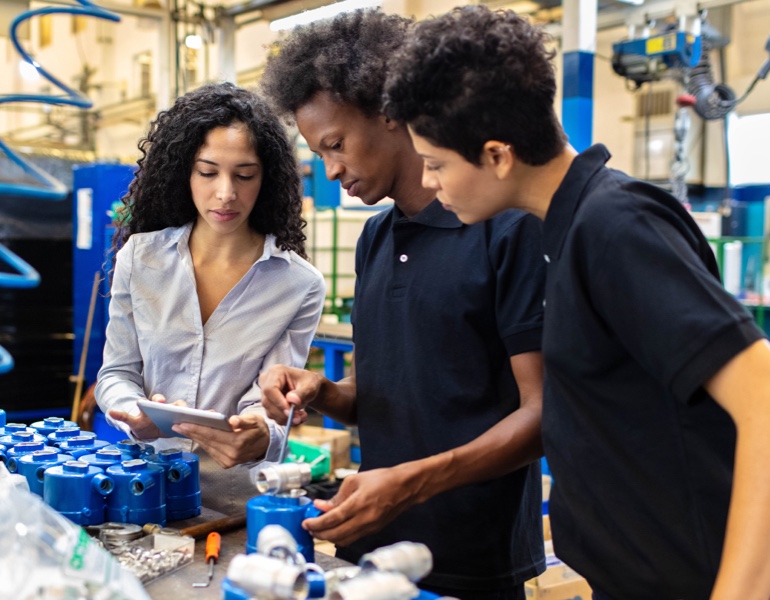 Racial equality and economic opportunity
At Bank of America, we're committed to addressing the root causes of inequality through a company-wide commitment to advancing economic opportunity across diverse communities.
Learn more about our commitment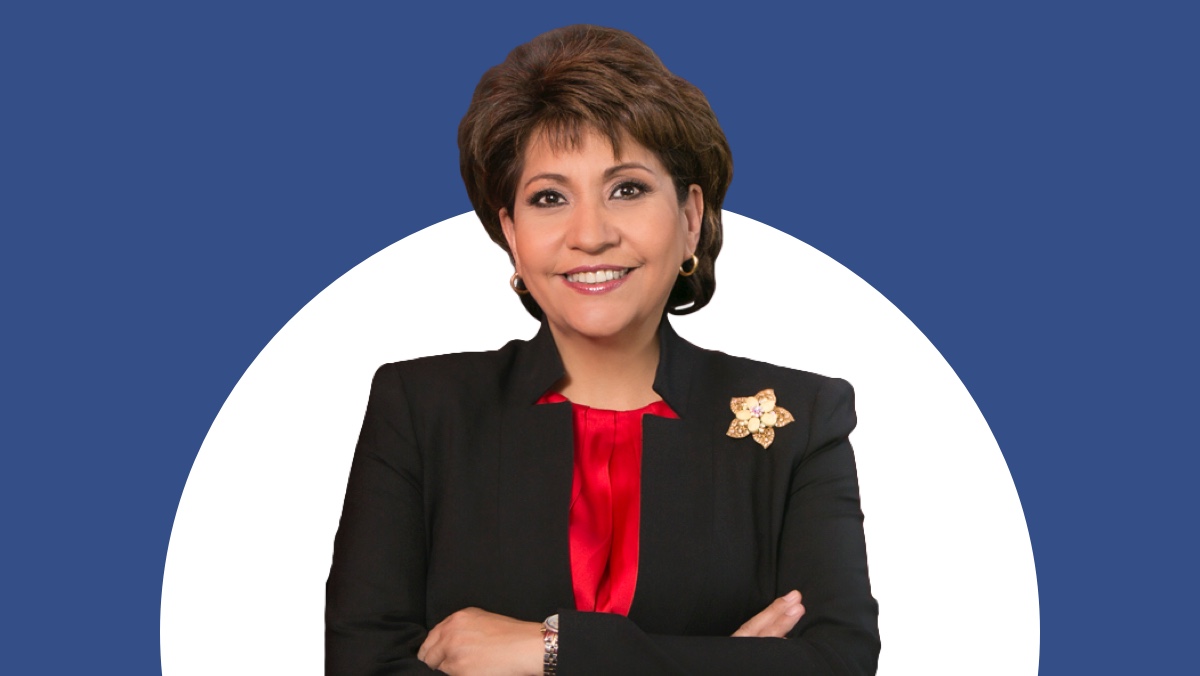 SEASON 2: EPISODE 5

Janet Murguía, President and CEO of UnidosUS

Civil rights activist Janet Murguía joins That Made All the Difference to discuss her upbringing as the daughter of immigrant parents and how that experience informs her life's work advocating for Hispanic-Latino civil rights and battling inequality.
Theme In
Janet Murguia  
I've been saying "Tu Lucha, es Mi Lucha, Your Fight is My Fight."  We are in this together, and we are united in seeking an end to systemic inequality. 
Alicia Burke VO
Today I have the rare pleasure of speaking to Janet Murguia, President and CEO of UnidosUS -  an organization that for the past 50 years has been there to support the Latino community…fighting for civil rights and breaking down barriers. Janet's perspective on the issues facing Latinos today is just incredible. It all goes back to her unique vision of the American Dream. She's a civil rights activist who served in the Clinton White House, and for 15 years has been running a vital organization where she pursues her life's goal –  to give back to communities in need.
Theme Out
Alicia Burke  
Janet, thank you so much for joining. I just wanted to start with how you and your family are doing. Am I finding you in Washington DC?
Janet Murguia  
Yes, I am in Washington DC today and to have by and large, been here with my husband. You know, we've mostly been secured in place this whole time and we both have been healthy so far. I will tell you that over the Fourth of July break, I felt I really needed to see my family and Mauro and I just returned from driving to Kansas City, two days on the road, it's a 16-hour drive, and we stayed a few days in Kansas City, with mask and social distancing. But I was able to see my brothers and sisters and nieces and nephews. We had a couple of meals out on the driveway with tables placed apart and were able to actually feel like we were a family together over a holiday. And I can't tell you how re-energizing that was for me and reinvigorating, it was for me we draw strength, I think oftentimes, from those moments and from our families.
Alicia Burke  
That's amazing. And what a road trip I will have to ask also about, I'm sure you learned more about one another, you and your husband 16-hour road trips are just not normally what people do anymore. So that itself must've been an adventure.
Janet Murguia  
Yes, an incredible opportunity to further bond on top of being secured in place for about four months. We have grown even closer together during this time and I think we've found it to be very positive and enriching. 
Alicia Burke  
That's wonderful. And, I know you're originally from Kansas City and daughter of immigrant parents from Mexico, I believe. Is it true you have six siblings? 
Janet Murguia  
That is true. I guess you would say I'm tied for last. In the, in the line of siblings. I have an identical twin sister. I'm actually six minutes older than Mary. And so she and I brought up the tail end of the family at number six and seven. 
Music In 
My parents came to this country in the early 1950s. They had very little money and very little education. My dad had a seventh grade education, my mom a fifth grade education, but they worked hard. My dad worked for 37 years in the Kansas City Kansas structural steel plant. My mom took care of all the kids at home and but there were nine of us in a small house with one bathroom. And did I mention one bathroom? But you know, we didn't know any different. It was real important for, for my parents to make sure that we always had what we needed. And so they sacrificed so much and worked really hard for us. We didn't even have a phone in our home until we were in the eighth grade. My parents really taught us the importance of hard work and of service and of being contributors, even though they themselves did not have an education, it was really a value for them. 
Alicia Burke  
You often say your family lived the American dream. 
Janet Murguia  
That's right. I worry about the status of the American Dream today. But there's no question that me and my family were able to see that realized. 
Music Out
My parents were able to see my brother Ramon graduate not just from the University of Kansas, but from Harvard Law School. And he went on to become the first Hispanic Chair of a major foundation, the Kellogg Foundation and they saw Mary graduate from undergrad at KU,and is currently serving on the US Ninth Circuit Court of Appeals. I graduated from the University of Kansas undergrad and law school and went on to work in Washington D.C. in the US Capitol for Congressman Jim Slattery, but then I went on to work in the White House for President Bill Clinton, and was able to have an office in the West Wing. My oldest sister, Martha, has special needs, so she wasn't able to go on to school, but even Martha ended up working for 30 years. 
Alicia Burke  
It's incredible when you talk about, you know, getting together with some of your family in Kansas City in the driveway, I'm just picturing all that energy of all these incredible people. Janet, you do talk about sometimes the fact that your father used to say to you remember, you're not better than anyone else, but you're not less than anyone else. What did that mean to you? 
Music In
Janet Murguia  
I remember being around the dinner table, telling stories and talking about our days. And that phrase would come up often and I think it was his way of telling us ultimately, to value ourselves. To yes, be humble and respectful and recognize the importance of serving others and helping others, but at the same time, to respect ourselves and to stand up for ourselves and to not let anybody take advantage of us either.
Music Out
Alicia Burke  
There is no question that you bring all that to life in the organization that you lead now and I wondered if you could just give me a brief sort of introduction to UnidosUS and the mission that you are living there every day,
Janet Murguia  
UnidosUS is the largest National Hispanic civil rights and advocacy organization in the United States. And since we were founded more than 50 years ago, our mission has been to foster and create opportunities for the now nearly 60 million Latinos and Latinas who call this country home. And we do this work in two ways. First, we advocate on behalf of the Latino community with policymakers in Washington and several state capitals on issues of concern to Hispanics such as the economy, health, education, immigration, workforce, housing, civil rights and civic engagement, and that includes voting. Second, we partner with the largest network of Latino community based organizations in the country, who together provide services in those same areas to millions of Latinos and, and their families every single day. So with this unique combination, we've had a strong record of impact for more than five decades. 
Alicia Burke  
And what an interesting time for your organization. As you mentioned, you were in the Clinton White House from 94 to 2000. Although, any time of intense experience, you might think well was I there for six years or 20, ultimately serving as the deputy assistant to President Clinton. What experiences from your time there do you feel like sort of informed your current role?
Janet Murguia  
It's a wonderful question. And I think back to that time now, and it sort of feels like it was only yesterday, but time has gone by fast. 
Music In
What I remember most about my time at the White House is the intensity of the work and the long hours. I mean, being at the epicenter of decision making, you know, learning by being thrown in the deep end of the pool, but at the same time being exposed to the people who were around you. I have to offer a lot of gratitude to President Clinton for giving me an opportunity to work in the White House. I think his appreciation for having diversity in that White House was something that was very important to him. And I think it set an incredible example for future administrations as well, to make sure people understood that there are diverse voices and that those perspectives need to be worked in.
Music Out
Alicia Burke  
You mentioned being at the epicenter, when you were in the White House, you are absolutely at the epicenter right now, I'd love to turn to what the country is going through, which is a lot. One is around the pandemic, the Latino community has been absolutely one of the hardest hit. Could you talk about why that is from your perspective?
Janet Murguia   
Sure. It is true, Alicia, that we have been as a Latino community hit exceptionally hard by this pandemic. 
Music In
We're currently 18% of the population, but we are 34% of cases of COVID-19 nationally and 28% of the deaths as a result of COVID. This is a damaging impact on our community. It's really hard to calculate. What's also true is that the economic impact has been devastating as well. Nearly two thirds of Latino and Latina workers have either lost a job or lost significant wages due to the pandemic. And the reasons are really twofold. First, only 16% of Hispanic workers are able to work remotely. So the vast majority of our community are either on the front lines as essential workers or unemployed or underemployed. Essential workers and the impact on their families and coworkers are one of the reasons why COVID rates are so high in our community. But this pandemic has also revealed the long standing and systemic inequalities and inequities that have exacerbated the crisis for communities of color, predominantly, the lack of access to health care, and the subsequent over representation of underlying conditions in our community that has made us predisposed and more vulnerable to this. And it's just not fair. It's not right. It's not the American way to see those folks who've been working hardest, putting their lives at risk to keep America going, not getting the benefit of support and resources for doing so.
Music Out
Alicia Burke  
Right. Amidst everything you just talked about, do you feel like there can be this awakening or this understanding about the experiences of essential workers, so that it has an impact on discrimination? That's been, as you said, at the root.
Janet Murguia  
You know, I certainly hope so. And I think that there is some education that's happening. But to be honest, a lot more needs to be done. But even by just focusing on the food chain when you 
start in the fields with farmworkers, if you look at the meat processing plants, and then you go to the stores and who's stocking those shelves, you can see the line of hard work that is done predominantly by many in our Latino community. Look at caregivers, look at the health support professionals, and look at doctors and nurses. There are so many if they're not Latino, there are many that are immigrants or have been tied through families of immigrants, or they're in communities of color that have not been fully appreciated, and certainly rewarded for the work that they've been doing. And we could do a lot more to make sure that people understand the different ways that our community are full contributors to the success economically and socially of this country. And, you know, we're working hard to do that.
Alicia Burke  
And it's going to take all of us. Beyond the pandemic, the current protests that have been ignited by the recent killings of Black Americans also sparked a civil rights movement. I wonder if you can just share your perspective on that and how it reflects your work being an activist.
Janet Murguia  
While COVID-19 revealed one set of systemic inequities, George Floyd's tragic murder and the outpouring that followed reveal another set of systemic inequities in the criminal justice system in the policing system that affect not only African Americans but other communities as well. I've been saying, Tu Lucha es Mi Lucha, your fight is my fight. You know, we are in this together, and we are united in seeking an end to systemic inequality. And that has to start with true reconciliation and recognition of the original sin of slavery. We cannot address the inequities in our community until we have addressed that issue ultimately, as a country. It's not easy, but I think this moment, which has turned into a movement can make that a reality. And we certainly understand the importance of making sure that we are in this together.
Alicia Burke  
I love that your fight is my fight. What do you think is the role that the private sector can play? What should the private sector be doing that they're either not doing or that we need to accelerate?
Janet Murguia  
Right now is a prime opportunity for the private sector to provide leadership on racial justice. 
Music In
A lot of times companies have shied away from perhaps veering into what they think is political terrain. Well, the line on what's political today has been blurred, and people have to just focus on values. And leaders have to focus on what's right and what's wrong, and they have to make a decision on behalf of their company. We certainly at UnidosUS literally could not do our work if it weren't for the support and commitment we received from foundations and from the private sector like Bank of America. But I do think that one of the other important things for the private sector and companies to consider are committing to diversity at the very top of the companies and asking questions of themselves. Are you diverse in your workforce? Are you diverse in your executive leadership? And is your board diverse because just like in the Clinton White House when I worked there, having diverse perspectives, because you represented a diverse country, that's true today of most any major company representing its workforce, its shareholders or its customers and consumers.
Alicia Burke  
And it can't stop, It needs to continue.
Janet Murguia  
We're not only seeing protests emerge, which are very energizing and drawing attention to this. But out of those protests, we're actually seeing change. Policing reforms in Minneapolis replacing the current department with a more community service oriented public safety model, a ban on chokeholds and the use of tear gas on protesters in several jurisdictions, New York, Philadelphia and Seattle. The fact that the state of Mississippi has agreed and approved to change its flag. These are important signs. They're not the end all, but they definitely signal that we are in a movement and I hope that that will continue to change.
Music Out
Alicia Burke  
And I believe you because you've put your life toward creating positive change. So you have a lot of credibility with me.
Janet Murguia  
Well, to get to your point, Alicia, look, nobody creates change alone, then I do believe that in unity, there is strength and in strength there is power will have the power to move forward, if we can stay together and create that sense of a collective for accountability in all of these different sectors. And I think that's going to be our challenge and our opportunity in this moment.
Alicia Burke  
And speaking of our opportunity, so in the US today, I believe nearly 1 million Latinos turn 18 every year. And I've also read that in two decades, a third of American young people will be Latino. How is UnidosUS working to make sure this incredibly growing, thriving demographic is represented in the governance of our country?
Janet Murguia  
Our job at UnidosUS is to make sure that all of these young people are involved to understand the power in the electoral process in the political process.  
Music In
And we want them to be full participants to register to vote, to speak up, to cast a ballot on election day, but not just every four years in a presidential election, but in every election at the local and state level. UnidosUS now has a very significant civic engagement, including voter engagement effort, but I also want our young people to consider becoming candidates themselves. We've had a great deal of success at building that leadership from within the ranks of UnidosUS. We have leaders of our affiliate network, who have gone on to serve on city councils and have gone on to serve as state representatives and they credit their engagement in our programs and in our policy and advocacy efforts as inspiring them to do so. So all of that civic engagement work that we lead can create a cadre of new leaders that are going to be necessary in a multiracial, multi-ethnic country.
Alicia Burke  
That's incredible, you know, during a year that is unlike any in recent history, I am wondering, what are you most hopeful about?
Janet Murguia  
Well, I am hopeful around the way we've seen demonstrators come together, you know, I've had a chance to participate in the marches, quite a few here in Washington, DC. And as I look around, even when we're wearing our masks in the time of COVID, I see the diversity of participants, and the fact that it's no longer just communities of color, leading these protests, but we're in many instances outnumbered by the different participants who don't necessarily look like us. They see the importance of change, cultural change doesn't come easily. And it is striking that is a response to all of this, we're seeing real changes occurring. Now, again, we have to do more, but I do hope that we will see more of this continue. And it's going to require all of us though for that to happen.
Music Out
Alicia Burke  
So Janet, the Supreme Court ruled in late June to uphold DACA, allowing more than 700,000 young people to continue to live in the US. What is currently on your mind after this decision, this enormous decision?
Janet Murguia  
Yes, it was an enormous decision, a great decision, an important decision and a big relief, but it is also true that it is only a temporary action. Dreamers are an impressive group of people going to college, serving in the military and working on the frontlines of this pandemic as essential workers and first responders. I think it was the Cato Institute that estimates that the US economy could lose up to a trillion dollars if dreamers are deported. They've had an impact already on our social fabric as a country. Many dreamers are now parents of US citizen children,even though they came as children. And one estimate shows that as many as 200,000 kids could lose one or both parents if DACA ends. You know, that's just unacceptable and inconsistent with our American values. These dreamers are American in every which way possible, except on paper.
Music In
I think about the journey that my parents had in this country. I talked a little bit about their belief in the promise of this American dream that is fairly fragile today. But we did see in my family that American Dream realized. And it wasn't without challenges though, back in Kansas in the early 1950s, my dad and his work was directed to a different bathroom. My parents, going to the local theater, were told to sit at the back of that theater. And I think of the fact that I have a twin sister who sits on the US Circuit Court of Appeals to help dispense justice and I guess I just feel like as a product of the American dream, I can't give up on that hope for that American dream to be a reality. But I understand why some others are questioning whether it's still relevant. I'm going to dedicate every fiber of my being to make sure that we can still see that American dream a reality for everyone. And it's critical that everyone still understands that they have a role to play in breaking down systemic barriers. If we can acknowledge that everyone has a role to play in that we can keep the American dream alive for everyone.
Music Out
Alicia Burke  
Janet, I understand why they call you a champion of the human spirit. I feel like that really captures our conversation and you. Thank you so much.
Janet Murguia  
Thanks so much.
Theme In
Alicia Burke VO
UnidosUS are so lucky to have such a determined, insightful and uplifting leader to guide the organization through this time. It's clear that Janet won't give up hope, or halt their fight for equality.  
You've been listening to "That Made All the Difference". You can subscribe wherever you get your podcasts. While you're there, be sure to check out Bank of America's other original podcast, Merrill Perspectives, where you'll hear insights about the coronavirus, the markets, and their impact on your financial life. 
I'm Alicia Burke and I'll talk to you soon.
© 2023 Bank of America Corporation. All rights reserved.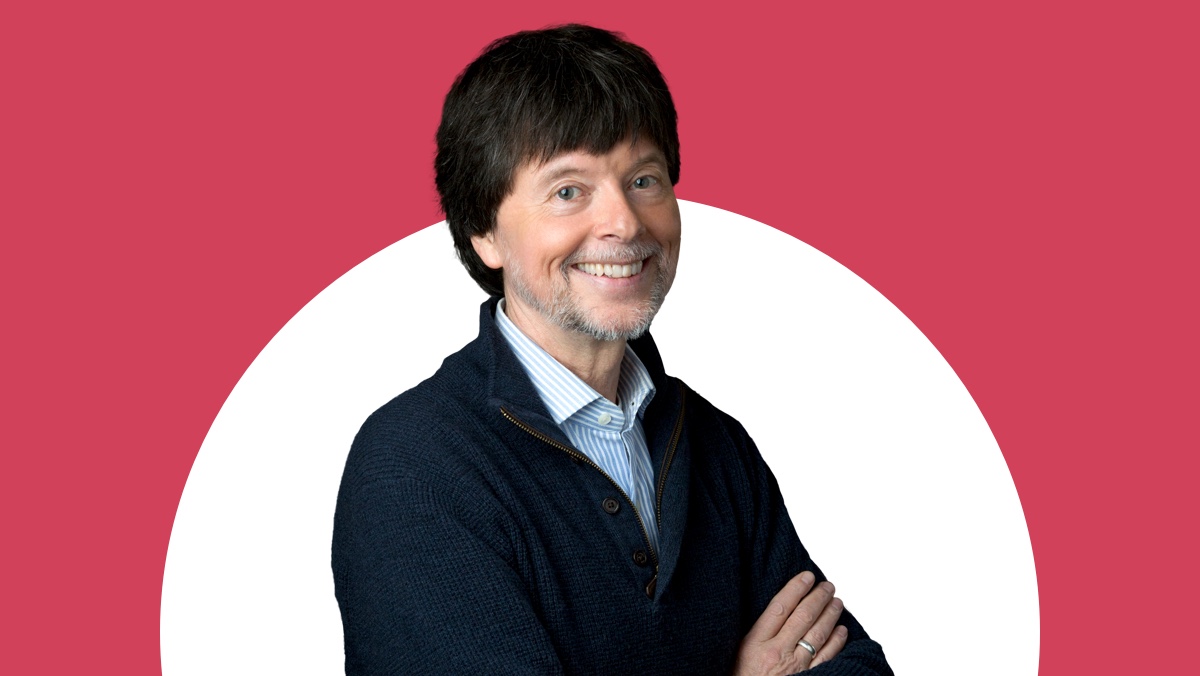 SEASON 2: EPISODE 4

Ken Burns, Filmmaker

Filmmaker Ken Burns returns to That Made All the Difference to reflect on the past few months, and talk about why he believes that society has an opportunity to turn this 'completely unique moment' in history into meaningful and positive change.
Music Up 
Ken Quote
It's given us an opportunity to have a kind of reset that we haven't had in an awfully long time, maybe since 9/11. And the opportunity, I think, to take this crisis and turn it into something positive is really there.
Alicia VO
One day, our children will be telling their children about this time we're living through. They'll read about it in history books. And if they're lucky, they'll get to watch a Ken Burns film about it. 
For the last four decades, Ken's countless award winning-documentaries have helped us think about the future by seeking guidance from the past. This is the second time I've gotten to speak with Ken for "That Made All The Difference', but since our last conversation, it feels like everything has changed. We connected just before George Floyd's killing, and the protests that ensued. In light of this, Ken's perspective on how this moment reflects the past, and how it will shape our lives, feels even more insightful.
Music Out
Alicia Burke 
So first of all Ken, the question we're all asking is how are you doing right now?
Ken Burns 
I'm doing okay. This is as big a crisis in the United States as the Civil War, as the Depression, as World War Two, there's nothing else [that] comes close to it. This is [a] very, very serious time. But I'm doing all right. And one of the reasons I'm doing all right is because I'm still able to work, at least remotely, so we'll be able to finish at least the films that are in editing already. And of course, having your kids around, my two little girls, my my big girls and my grandkids are off sheltering in various places, but to have my babies, my nine year old and my 15 year old—it's great to just be with human beings.
Alicia Burke 
As you talk about the work you do, and the work you've been doing for 40 years, I feel like you are the man for this moment. Here you are, your entire career has been exploring American history, but more than that, it's really been exploring humanity. I wonder if you could compare what's happening today, with other times of crisis. You mentioned a couple. What is really resonant for you right now?
Ken Burns 
I think that we always have to remember that the very popular phrase that history repeats itself, it just isn't true. 
Music Up 
It's cuckoo, you know, history has never repeated itself ever, ever. Mark Twain is supposed to have said history doesn't repeat itself, but it rhymes. If he did say that. It's perfect. That's it. So then you go to the main crises in America: the Civil War, which threatened to destroy our country, the Great Depression, which threatened economic ruin for the world, World War Two, the greatest cataclysm in human history, and then you have to marshal examples of great leadership: of a Lincoln, of an FDR, of how we have always been, as Americans, in a tension between our individual freedom, what I want, and our collective freedom, what we need. The key to all of these crises were shared sacrifice. What we do collectively has bound us together. It's given us an opportunity to have a kind of reset that we haven't had in an awfully long time, maybe since 9/11, where we blew past the opportunity. We celebrated how good it was to feel together, and then we didn't do anything about it. We didn't lock that in. And maybe this time, we have a possibility to lock in.
Our values are all screwed up, there's income inequality that's so outrageous. Why is this disease affecting African Americans and people of color disproportionately? Where are those captains of industry who are urging people to do things? They're not leading any demonstration or any marches? Could there be any more ennobled occupation than a nurse, than a teacher, than a doctor? There are people in our lives who are moving towards the problem, just as most of us are correctly moving back, and the opportunity, I think, to take this crisis and turn it into something positive is really there. So I'm trying to participate in this collective thing together and at the same time, be poised to say, this is where we can take, perhaps, the road less taken. 
Alicia Burke 
There's this counterintuitive thing happening where people are getting down another layer with one another. In a positive way, we are coming together more. I think we're getting to it and I hope that we play that out, because to your point, and what you've seen in history, we don't become better versions of ourselves because things happen to us. We become them because we make them happen.
Ken Burns 
Beautifully said.
Alicia Burke 
And one thing I wanted to talk to you about because you talk about how history rhymes. You've also reminded us that history usually teaches three truths: that things change, that you need to get help from others, and that you need to be kind to yourself. And I wondered, what of those things is hardest for you, and how you look at today and how that comes to life.
Music Out 
Ken Burns 
The hardest thing, of course, Alicia, is being kind to yourself. I think this is the great struggle that we all have, no matter where it manifests itself. And I think that's the biggest thing that we have to do, to be careful to listen to how the others are talking. Because it's easy to forget to just forgive yourself in the way that you're going to forgive others for whatever transgression or other foible or flaw that you might exhibit and, my goodness, we are all examples of that. There's not a perfect person around, except for God and she's not telling.
Alicia Burke 
So Ken, I know you work on a lot of projects at once, so you never have sort of one thing going then to the next. I'm wondering what of those projects, you're thinking, "Well, of course, we're working on this right now."
We're doing a film on Muhammad Ali. He's spectacular. Norman Mailer said he was the very embodiment of the 20th century. He's complicated, contradictory. 
Music Up 
And yet, at the heart of it is that, if you act on conscience, it'll work out. I watched Easy Rider, I hadn't seen that movie since it came out. And there's a moment when Jack Nicholson, who makes a relatively brief appearance, where he's talking about everybody who says they're for freedom usually isn't. When they see somebody that's free, they're threatened by it. And that's the story of Muhammad Ali. 
And then the other film, which is at the earliest stage of editing right now, is a two part biography of Benjamin Franklin, and Benjamin Franklin was going to a conference in Albany in 1754. And he's looking at the Iroquois nation of five or six different nations and how they got along, they had a confederation. And so he proposes an Albany plan of Union in 1754. And he shows a snake that's all cut up, and he says, "Join or die." So in many ways, he is, 20 years before it's going to happen, he is imagining a new thing. So all four of the films that I'm literally working on every single day, are help, are medicine, the way all history is.
Music Out 
Alicia Burke 
That's incredible. They're all so different. 
Ken Burns 
They're the same and totally different.
Alicia Burke 
Yeah, and Muhammad Ali, who I love, I love what you talk about when you say, you know, he was a great demonstration of listening to your conscience. And I do feel right now, as things have been forced to be slower, is that hopefully we're able to listen to our conscience more. Because I do feel like that is something that has suffered, because we've been accustomed to not turning inward.
There's another project I know you're involved in, another documentary that just launched, Hiding in Plain Sight: Our Mental Health Crisis. And I wondered if you wanted to say anything about that, especially right now, where I think your comments about compassion and empathy are so important.
Ken Burns 
Well, I think what this COVID crisis has done is it's magnified things. You and I have both been kind of celebrating the possibility at home. For some people that home is a magnifying chamber, perhaps it's another person who might potentially be physically abusive, perhaps it has to do with one's own mental state in which this isolation is exacerbating these sorts of things. And so I think we are in the midst of a huge mental health crisis. And I hope, in the way our films seem to always be accidentally topical, something started years ago, become extraordinarily helpful as they come out. But things are tough right now, in a lot of families. 
Music Up 
And particularly for those people in poverty, for whom access to adequate health and mental healthcare is already challenged, who are disproportionately suffering the effects of this virus and who are performing many of the tasks the rest of us have a kind of luxury to not have to perform, we've got to be on guard, we have to help each other, we are obligated to do that. Otherwise, we failed ourselves and that gets back to conscience. You know, Muhammad Ali said that giving to others is the rent you pay for life here on earth. This is what he did. He made a vast fortune over and over again and gave it away. Just gave away to family, to friends, to strangers, to people in need. I think it's the Old Testa[ment], no, no, it's New Testament, Mark says that it's easier for a camel to pass through the eye of a needle than it is for a rich man to enter the kingdom of heaven, or what does it profit a man if he gain the world and lose his soul? All of these have to do with our obligation to each other.
Alicia Burke 
And research proves again and again, the irony is that actually when you do give or you're of service, it makes you much happier. So it's selfish in all the best ways.
Music Out
Ken Burns 
We're filled with the tales of great philanthropy and my entire existence on public television has to do with the philanthropy of corporations, like Bank of America, the Arthur Vining Davis Foundations and the Pew Charitable Trusts or the Corporation for Public Broadcasting. But really, it's that ordinary gesture when all you got is a $50 bill in your wallet and somebody says, "I need 50 bucks", and you give it away. And somehow we have to actually remind people, none of this goes with us. You know, none of it goes with us.
Alicia Burke 
Speaking of this moment, Ken, do you foresee a time where you do a film about this moment?
Ken Burns 
Well, God willing, if I were given another 15, 20, 25 years of filmmaking, you bet, absolutely. This is up there, this requires us looking at ourselves. History is a great mirror of human nature and who we are, and we're defined in good and bad ways by it. So this defining moment deserves our historical attention. Somebody has to come along and turn in something other than a rough draft and figure out what actually happened. You know, we could not have made our Vietnam series unless we were 50 years out from it, because stuff was declassified, tapes were released. Vietnam opened up. We understood some strategy, and all of a sudden, we can paint a picture of Vietnam where our series now, almost three years old, is still kind of one-stop shopping for the most advanced thinking or scholarship on that subject. Hopefully, we have that opportunity to do it with this crisis.
Alicia Burke 
Ken, if you could pick one of your films. If you're looking for something to binge watch right now, or this summer, what would it be?
Ken Burns 
Look, if you need escape, Jazz and Baseball and Country Music will do it. If you want to know about really difficult periods in our life, the Civil War and the Vietnam War will do it. If you want to understand about leadership, the Civil War and the Roosevelts will do it. 
Alicia Burke 
Ken, you mentioned when we first started chatting about the fact that you have started writing poetry?
Music Up 
Ken
Yeah.
Alicia Burke 
Which on the one hand is no surprise to me because you've been creating poetry visually for more than 40 years. But it is incredible to me that here you are starting a new thing. You've written this beautiful poem, and I wondered if you might read it for us, and then, talk about what inspired you to start writing it.
Ken Burns 
So, I did my daily walks and I needed to sort of make sense of what was happening in my world. And that was the impetus for this and it's called In the Social Distance. And the sub headline is A Poem for Willa on her Ninth and a Half Birthday.
Music Out
Walking, away, lost in thought, that engine of deceit, eater of distance 
Still new green reassures, even in the breath stealing planetary smog 
Cardinal shock, really, red now optimistic as our pale pink magnolias naked on their branches, making a brave show in April's cruel cold 
Peepers screech and exalt
Some hibernations over 
Taunting squirrels make dog-defying dashes
They're never caught
Woodpeckers in every precinct telegraph their unknown code, deconstructing your now abandoned construction sites
Mostly pickups past disembodied, but not half hearted waves through tinted glass
Neighbors rake leaves in the wind 
Walkers pass tight lipped, eyes averted 
Only dogs tugging on leashes want to collapse the space between us 
I have always been alone, infrequently attuned to breath but now more so, both ways, in and out
Expectations suspended
We have always been alone, my angel
From the stink of the deity to the stench of the shroud, as Willy Stark says
Walking back now lost in thoughts, those malevolent proxies of non-existent time return
Returning
Woodpeckers still unceasing their percussive chorus alive, leaving dead trees with hollow eyes capable of seeing the lifespan of mayflies
Walking, almost home
Ahead, your tiny form rushes to meet me
Now we hand-in-hand walk
As Emily Dickinson's far theatricals of day give sweet repair to us
Making bigger what was small
Alicia Burke 
Ken, that's beautiful and one of the things, the last line, "making bigger, what was small". It so resonated with me because I feel like that's one of the things I've noticed throughout this time, is that things that were small have been made bigger, in a good way. And things that were bigger have become a little smaller, in a good way too.
Ken Burns 
This is it. I mean, so what happens is that I walk when Willa is in our homeroom and then she comes and joins me, and that little tiny form rushing towards me is like, I feel like the richest person on earth.
Alicia Burke 
Well, Ken, I really can't thank you enough for sharing your perspectives with us and I hope you so enjoy both the work and the punctuations this summer. It's been a joy.
Ken Burns 
Thank you very much.
Music Up 
Alicia Burke VO
It's comforting to know we can always turn to Ken Burns for some guidance and a few mindful history lessons. His work—and his words—feel extremely current, but also timeless. All of us can find a little inspiration in his message of generosity, openness and empathy.
You've been listening to "That Made All the Difference". You can subscribe wherever you get your podcasts. While you're there, be sure to check out Bank of America's other original podcast, Merrill Perspectives, where you'll hear insights about the coronavirus, the markets, and their impact on your financial life.
I'm Alicia Burke, and I'll talk to you soon.
Music Out
© 2023 Bank of America Corporation. All rights reserved.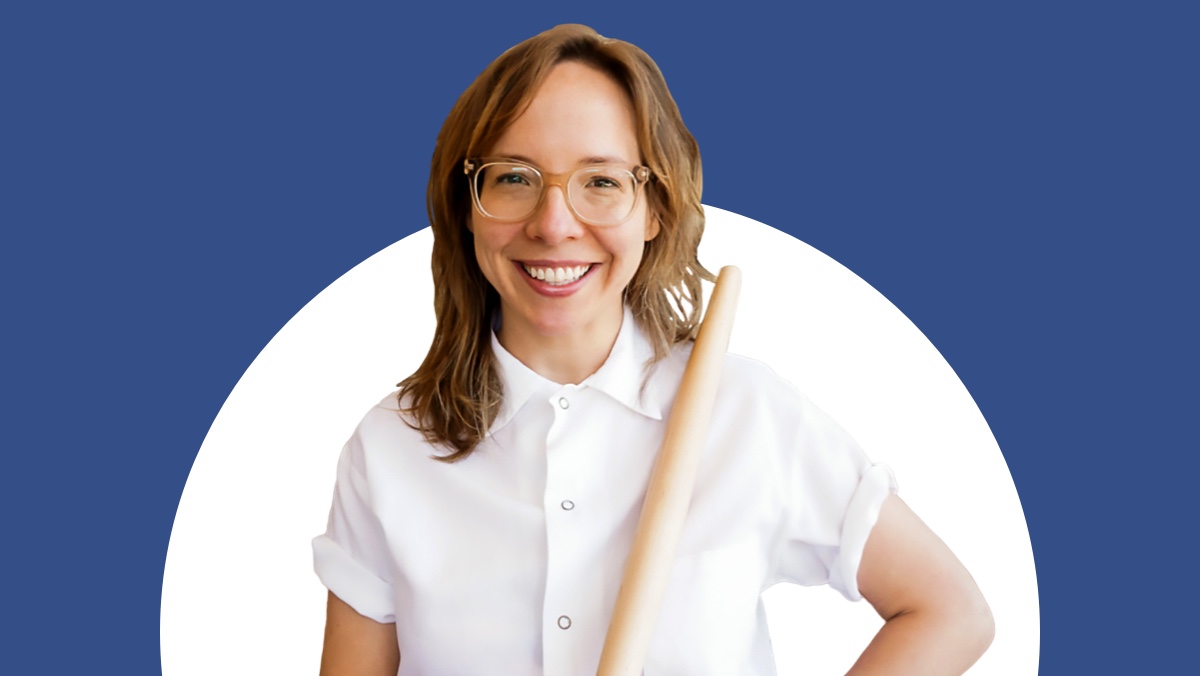 SEASON 2: EPISODE 3

Lisa Ludwinski, Head Baker and Owner of Sister Pie

Lisa comes back to That Made All the Difference to share how necessity transformed her neighborhood bakery into an essential hub for community support – and why sourdough makes her dance.
Music Up 
Lisa Quote
This is my moment to step up and say, "Hey, I'm not thinking necessarily about our profit right now, I want to focus everything that we've had that's gotten to us to this point on serving our neighbors.
Alicia VO

Take a moment to think about your favorite neighborhood restaurant, and then the people who run it. Without a doubt, the past few months have been particularly challenging for them, faced with navigating sudden changes—to keep us safe. For Detroit baker Lisa Ludwinski, despite these new limitations, she created an opportunity to pivot to support her neighbors in new ways.
Since she first opened Sister Pie in 2015, Lisa has built a following beyond her city-limits through a best-selling cookbook, two James Beard Award nominations, and outspoken values.  Last season, we learned about the roots of her business. Now Lisa's managing the current moment by looking inward and doubling down on her progressive mission. Lisa took a brief pause from serving her neighborhood and snuck away to talk to me from the basement of Sister Pie.
Music Out
Alicia Burke  
Lisa, it's wonderful to see you again. I wish I was seeing you in the West Village of Detroit. First off, it would be wonderful to hear from you what the experience has been like these last few weeks.
Lisa Ludwinski  
For sure, it's been a crazy couple of months. Really. I mean, back in March, Pi Day, 3/14, we had a line out the door at Sister Pie, 30 or 40 people deep. And I remember reflecting on that and thinking, I'm so grateful to be getting this last surge of business, but I also feel really irresponsible for bringing all of these people together. We were able to use a lot of that funding to give our employees some of their payroll before they ended up going on unemployment. We did a GoFundMe, and we've done a couple of special fundraising projects and also just tried to keep them in the loop about everything. But still, it's hard to look back on that time and wonder what it would have been like if we had not stayed open that weekend.
Alicia Burke  
It felt like we were on the cusp of things changing. And then all of a sudden, everything changed. And then everyone did some Monday morning quarterbacking and looked back and said I'm not sure I would have done it that way. 
Lisa Ludwinski  
Absolutely. We transitioned right after Pi Day down to a team of five. And for two weeks, we ran kind of like a takeout situation.
Music Up
And it was really exhausting because I was getting there at six baking everything. Suddenly, I was doing the job of five employees or six employees. Not only were we exhausting our resources but it was also becoming very clear how bad it was in Detroit specifically. I was going to just kind of close things all together. But we had started to put together grocery orders of eggs and butter and flour and sugar, things that we already had in house for our neighbors. And then I kind of realized, well, if there's anything I can do during this time, with the resources I have, as a business owner, I could at least present a grocery option to our small community so that they can avoid leaving our community as much as possible, and I can utilize the connections and the, the space that we have and run a safe grocery operation. And that's mostly been me and one other employee, her name's Lana, working here in the bakery. At the very beginning of the pandemic, she actually lost her grandmother to COVID-19 and I remember she didn't even miss a beat in coming back to work. And I tried to say, "Hey, hey, take some time," but I think she's like me and the way that we process hard things through working a lot. And then one employee, Angie, who's kind of like my, my right hand, she's been working from home as her husband works in a hospital here. So she's been quarantining herself and been kind of our back end of operations.
Music Out
Alicia Burke  
So the show runner, behind the scenes.
Lisa Ludwinski  
The show runner, yeah.
Alicia Burke  
So, you decided to pivot within the pivot, how do we serve this intimate community with a grocery service. Can you talk a little bit about that and how it works?
Lisa Ludwinski  
Sure. I remember the first week of all of this, because it was probably one of the craziest weeks in my, in my life recently.
Music Up
We started to do two grocery pickups on Wednesdays and Fridays. The very first time we did it, we just said to the customers, "Come between 12 and four. And we'll have your order ready." So about 20 people showed up at 12 and we had only packed maybe the first 10 orders out of, you know, 40 or 50. And so these people were standing around waiting at these crates that we had set outside for them to keep social distance, forever. And so you know, that was an example of like, "Wow, I feel like I'm, this is the first time I'm running a business again." I'm making this ridiculously embarrassing mistake and having all these people wait in line for these orders. You know, that was a moment too where there's like, humility involved. Like, I'm not used to standing outside Sister Pie and feeling embarrassed in front of my customers. We usually are pretty good at running a smooth operation. So, it was painful. 
Alicia Burke  
Did you find your community and the customers to be patient and appreciative even in the first bit as you were sorting things out, and there were bumps in the road?
Lisa Ludwinski  
Yeah, I put all of the anxiety and stress on myself about it. I mean, I'm sure that there were moments when they were slightly annoyed. But, they want their groceries and they want to be able to get them safely. And so there's a trust that's built with us already. But also, they're invested in our success, just as a neighborhood. They want Sister Pie to succeed because it's part of their neighborhood and it's a business that they love and we've really felt that love throughout this time.
Music Out
Alicia Burke  
Were you talking to a lot of business owners at that time, Lisa, just comparing notes and what others were doing in the Detroit area?
Lisa Ludwinski  
Not a ton. I think sometimes in moments when things feel really stressful and uncertain, that's usually when I kind of channel my thoughts and energy inward. And I try to focus just on the present moment and with the people who are closely connected with me. This particular moment was a moment in which I said, I have to do what's right for Sister Pie, and our employees and our customers right now. And so then after the fact and as the decisions, you know, started to be made and go into action, that's when I started to connect with some more business owners and see where they were at, especially in those first couple of weeks. I remember doing a Zoom call with maybe five or six other bakers and cooks that I'm friends with in the city and we just sort of compared notes and commiserated together. And so I've kept in touch with, with them on and off as these things have happened and transpired and that's really been helpful because I've always found the Detroit community to be super collaborative in that way, and that feels good.
Alicia Burke  
I think that's so interesting, in the moment of something you look inward. I think that seems to be a key ingredient to your success. I think I saw on your Instagram, there was a quote you had posted. "If we become fixated on a plan, we lose touch with the moment. When that happens, we lose access to wisdom." I love that. 
Lisa Ludwinski  
Yeah.
Music Up
I have gazed upon that quote. It hangs above my desk in my apartment, I think there's a peacefulness in that quote that I've been able to connect to, which is, I don't have control over what's going on right now. This isn't even my fault, I think that's the thing as a business owner, you're expecting that anything that's going to happen to your business that's bad if you go bankrupt or you lose employees or you know, anything bad happens your association is that it's going to be something that you did wrong. Like that's kind of always been my fear that I'm going to mess something up. I think what's so significantly different about this is that we're all experiencing this it's, it's nobody's fault, really. And so how can I be easier on myself about that, while making sure that I'm, I'm not necessarily dwelling on what's happening to my business because of it, but that I'm moving forward and improving and thinking about what this means for the future of the food industry and my business.
Music Out
Alicia Burke  
As complicated as the pivot was for people to go home, it seems much more complicated right now, in terms of what's next and the phased approach to be able to get things going again.
Lisa Ludwinski  
Hmm, yeah, I'm definitely feeling that today especially, as we are working on bringing some of our employees back. Basically, they're going to be entering into a completely different workplace. It's not just different in; in the way that they'll be wearing a mask and getting their temperature checked when they arrive. But we're running a different business; we're actually going to start into our sort of third pivot. 
Customers can go on our website in order anything from five pound bags of flour to a can of beans to a sleeve of Sister Pie cookies, and maybe cold brew coffee. I mean, there have been so many times during this where I felt like I'm starting my business all over again, and right now it definitely feels like that. And there's definitely got to be this element of trust between the employee and the employer that I'm doing my best to make this place as safe as I possibly can. And that's a heavy burden to hold.
Alicia Burke  
I can't imagine how tough that is. I think that it's a really hard time to be a perfect boss or a perfect employee and the best we can do is work with intention. 
Lisa Ludwinski  
But again, if I'm working with intention, like you say, then I know I'm headed in the right direction, but it feels like the work is just beginning. I spent the morning of Memorial Day painting red hearts on our sidewalk, and they're spaced just about six feet apart. And that's where the customers will go stand when they're ready to pick up their order. 
Alicia Burke  
Yeah having been there, I can attest to there is a soulfulness and a good karma that emanates. The unbelievable smells oozing out, which I would assume will remain and be a huge, huge draw. 
Lisa Ludwinski  
Yeah. Wow, you've got me thinking though, I've got to create some sort of tunnel where people can still smell what's coming out of the oven right onto the street. So I'm going to get to work on that later today.
Alicia Burke  
Is there anything that's happened during this time that you say to yourself we're going to change this portion of what we're doing, we're going to apply that going forward no matter what.
Lisa Ludwinski  
I think there have been a few. One that comes to mind right now is that we're using this as an opportunity to eliminate tipping.
Music Up
We've agonized over this for years now, because, you know, tipping is an inherently discriminatory system that makes employees rely on other people's opinions of them to make their rent payments, and it's not something that I've ever felt great about having in my business. And so what we want to do now is increase our prices by a certain percentage that will then go into the employee's paycheck based on an average of tips versus sales that we've had over the past year. So that's something that I'm feeling really positive about because you're always waiting for the perfect time to do something. And sometimes that time just doesn't happen. So let's just make it happen now when it seems pretty essential for our employees well being.
Alicia Burke  
That is very significant and there will be a new appreciation for the essential nature of the work that your employees and you are doing. 
Lisa Ludwinski  
Yeah, if I've thought about anything that you know could really create some lasting impact and change in the food industry from this pandemic is that value that I think people might be feeling anew for their food workers and their grocery store workers and their farmers you know, these people who do provide for us an essential service. The people who are struggling the most in the world of income inequality or inequity in general, are massively representing the food industry as workers. It's this weird cycle, right? Like, we need to be able to pay the people who are working in the food industry enough so that they can buy the food where they work. And that is so often not the case. I don't think that should be the case anymore. I don't think that it's just as simple as, "Oh, you get a free meal when you work here." You know, it has to go bigger than that. It has to be more systemic. I have no answers to it necessarily, but I'm certainly feeling invigorated to become more active about that.
Music Out
Alicia Burke  
So let's not let this time go to waste for some of the systemic changes that we can make.
Lisa Ludwinski  
Well, because I think this has exposed those problems more than anything. And I, you know, I feel complicated feelings about being involved in that system, even as a business owner that's trying really hard to, fight against that I'm still complicit in it to a certain extent. And so I'm figuring out how can I live with intention, do my best work, but also not ever get lazy about these changes that need to happen and the opportunity that I have a lot of the time to use my voice.
Alicia Burke  
And speaking of that, Lisa, you know, you've done something very cool and unique in your business around the 'Pie It Forward' work that you do there. 
Music Up
I wondered if you could just share a little bit about how you're thinking about that now.
Lisa Ludwinski  
That was the process where our customer could prepay for a slice and then someone else could come into the shop and get the slice. That whole idea kind of changes now that we're not allowing customers into the store for the time being. But during the grocery service, we started something called the neighborhood grocery fund because we had so many neighbors who said I want to help someone who doesn't have the money to pay for groceries right now, or I want to help supplement the 15% discount that you might be giving someone. In the West Village, it's a diverse neighborhood in a lot of ways. So diverse income levels, diversity of race and age. It's always important to us that we're both serving as many of those folks as we can and that we're hearing from them as much as we can. So now when a customer places a grocery order, they can opt to add $1, $5, $30 to the neighborhood grocery fund, and then we can actually reach out to the community and say, hey, we've got $200 worth of groceries that we can give to families that you know, and so we've had people send us grocery lists and then we're able to support those families in that way. Every Monday for the past few weeks, we've been giving out produce bags and we just send an email out to the neighborhood. And before you know it, there's eight to 10 people there to pick them up. I always think it's great when we can give donations and support people. But that still doesn't change the systemic problems of inequity. No longer do I want to talk about 'Pie It Forward' or donations without also mentioning that it's not just about that. It's not just about the, the good feeling you get when you pie it forward, but it's about what is this making me think about why I'm pieing it forward in the first place? Why does someone else need this to happen?
Music Out
Alicia Burke  
There's a particular kind of exhaustion that has also come during this time. And I wonder if you can describe how you've been able to maintain that drive amid the exhaustion.
Lisa Ludwinski  
I think there was a moment for me that was really significant when I realized that as I made this grocery pivot, I was operating my business as an essential business as opposed to a "for fun" business, where you go get pie for fun and that really shook things up for me. Like this is my moment to step up and say, hey, I'm not thinking necessarily about our profit right now or making the coolest pie that's ever been made. I want to focus everything that we've had that's gotten to us to this point on serving our neighbors. As soon as I thought about it that way, there was a different experience with waking up every day to go to work. I did go to a Catholic high school and one of the one of the values was, you know, based on a lot of service. And that always really stuck with me like, wanting to be of service. And I think that's why I ended up in the food industry. 
Alicia Burke  
Can I ask is there something you've been able to do for yourself to keep that perspective and that equilibrium that you bring?
Lisa Ludwinski  
Does drinking lots of wine count?
I mean, I will say it's been very difficult to do that, especially in the first few weeks. One thing that has been helpful is taking a bath like pretty much every night. That's been like my, my me time for sure. That's self care. But what I've actually felt the biggest need for during this time is care, like care from someone else for me. I remember one day a customer picking up groceries just dropped off a single can of beer, for me. And it was just like, dude, thank you. Like, this is all I need. I just need these tiny moments of care. And it goes so far. 
Alicia Burke  
My daughter and I made your lemon meringue, the honey pie this weekend. Yeah, it was excellent. It was excellent. Are you finding any go to's for yourself, or are you completely depleted? So in fact, you're, you know, eating pop tarts.
Lisa Ludwinski  
The very first couple of weeks of quarantine, I was baking more than I've ever baked at home in the past eight years.
Music Up
I did get serious, like everyone else in America, with sourdough. And so I've had a sourdough starter since March 23. And I've made probably 10 or 12 loaves. Bread was always something that I felt like, you know what, that's for some kind of bakers, I'm a pie person, and I can't do bread. But then I actually realized that there's a lot more in common with the process and practice of making bread, as with pie, is that like, you have to do it enough to really understand the instincts and intuition that goes into making it. So then I was able to start making a focaccia at Sister Pie that we will sell with the grocery orders. I'm interested in taking what I've learned at home and kind of applying it to Sister Pie, which feels kind of like an ideal situation. I'm grateful for that opportunity.
Alicia Burke  
Conan O'Brien had a great tweet, the number one person of the year this year will be sourdough. 
Lisa Ludwinski  
For sure. Yeah.
Alicia Burke  
Yeah, I have not gotten into bread yet. So I feel like there's time.
Lisa Ludwinski  
Oh, yeah, I mean, it's very satisfying. If you could have seen the dance I did in my kitchen after the first successful loaf came out of the oven. Probably one of the highlights of this time.
Alicia Burke  
I'm really happy to know that you're still dancing. That is actually very consoling to me. So it may be in a different room, it may be about a different thing, but we still need it. 


Music Out
Lisa Ludwinski  
It is very true and it's helpful.
Alicia Burke  
Lisa, I don't think we can thank you enough for taking the time to talk to me and talk to us. You are inspiring all of us and teaching all of us and thank you for everything you're doing.
Lisa Ludwinski  
Thank you for having me. It was a pleasure to be able to reflect on everything that's been happening. 
Music Up
Alicia Burke  VO
Lisa's commitment to service shines through in every aspect of her business. I know she'll continue to be a beacon, setting an example for the food industry and promoting a more equitable world.  
You've been listening to "That Made All the Difference". You can subscribe wherever you get your podcasts. And while you're there, be sure to check out Bank of America's other original podcast, Merrill Perspectives, where you'll hear insights about the coronavirus, the markets, and their impact on your financial life. 
I'm Alicia Burke and I'll talk to you soon.
© 2023 Bank of America Corporation. All rights reserved.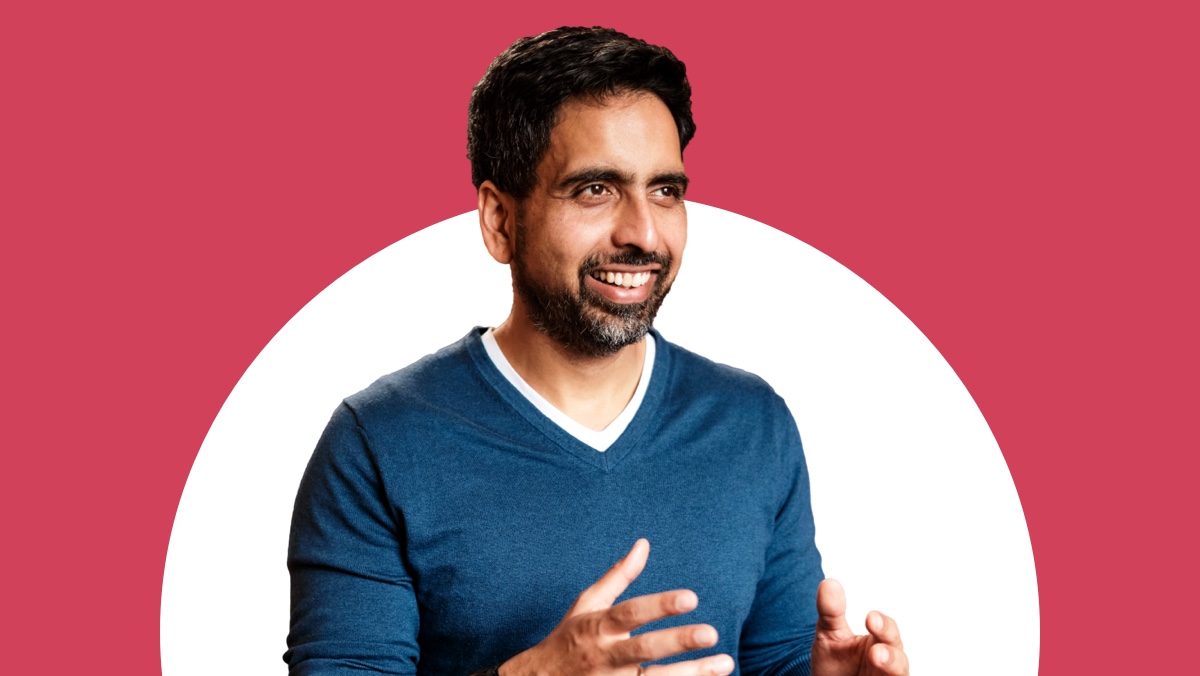 SEASON 2: EPISODE 2

Sal Khan, Educator and Founder of Khan Academy

Sal Khan returns to That Made All the Difference to discuss how he, his family and Khan Academy are managing through the crisis – and to share a bit of his vision for the future of education.
Sal Intro Quote:
At the beginning of that week, things like, nationwide school closures seemed like an impossibility. And by the end of that week, it seemed like an inevitability. We realized it's one of those moments where you look left look, right. And you're like, I think this is us. 
Alicia Burke VO: 
Sal Khan spent more than a decade building Khan Academy, the free remote learning platform. His company almost seems custom made for this moment. The tools they're providing to students, teachers and parents worldwide are fulfilling a pressing need. We'll find out how he and his family are doing, and how Khan Academy is adjusting to accommodate so many new users. I caught up with Sal over video chat from my home outside Boston, to his in the Bay Area.
Alicia Burke  
Sal, thanks so much for joining. 
Sal Khan 
Thanks for having me.
Alicia Burke  
I feel like I'm talking with the Ellen of education. I've been watching your daily homeroom shows. So I feel like I see you every day now. How are you doing? and how is your family? 
Sal Khan 
Well, relatively speaking, I think I'm pretty lucky. Obviously, I'm dealing with the same things that everyone else is dealing with. But I'm fortunate, my wife is able to do some work remotely and then my mother-in-law lives with us. So we have a lot of adult support for our three children, their schools doing a great job keeping them learning. And, Khan Academy has a big role right now. And so I feel, in some ways fortunate to have something to do to help with the crisis. 
Alicia Burke  
How is your family doing in New Orleans? Because I think you've got some family there too.
Sal Khan
That is a concern. My mother lives by herself, So you can imagine New Orleans has one of the highest per capita rates of COVID-19, my mom's in the high risk age group. And I also worry about just her you know, her mental health you know, I'm socially distanced in a house of six people. That's very different than being socially distanced all alone. You know, the silver lining is this has been a catalyst for me to be maybe a little bit better of a son. I think it's very easy for a lot of us to say, Oh, yeah, I'll call mom tomorrow or next week, But now I'm like, No, I gotta call her every day. And make sure she's all right. And it's been great. We've been having really good conversations.
Alicia Burke  
Yes, I do notice  that I'm more in touch with my mom, my mom is living alone. And I send her a picture of myself every day. She really, really enjoys that. And it's given us this new connection. She also tells me how good or bad looking I am every day, That's good, too. I'm getting feedback, even though you know, we're not together.
Sal Khan  
Our mothers sound similar. Our mothers definitely sound similar.
Alicia Burke 
So, your three kids, how are they doing?
Sal Khan  
I think they're doing pretty well considering the circumstances. They're eleven, eight and five. The 11 and eight year old, their school always had an emphasis on agency and students being able to do work independently. And so they've been able to transition to this pretty seamlessly. You can imagine the five year old's been a little bit difficult for, for everyone. And once again, we're lucky we have a backyard, we have some parks nearby, they're able to play with each other. So they're able to keep themselves pretty occupied.
Alicia Burke And are there any routines that you're doing that are keeping you sane in all of this?
Sal Khan  So I've always been a big fan of routine and I'm definitely doubling down on them, given the circumstance. First thing I do in the morning is I make the bed, it kind of gives me a quick win, then I meditate, and then you know some type of physical activity and, and then start my day and I think right now that type of thing is even more important. The other thing I'm doing, most of my meetings I'm doing walking. While I'm socially distanced and sitting in sometimes hours of meetings a day, I get a lot of exercise, a lot of fresh air and a lot of sun.
Alicia Burke  
That's a great idea. I have noticed I have good days and bad days. The good days are when I stick to any kind of routine. My 13-year-old daughter has given herself a challenge to run a mile every morning. And so I've jumped on her bandwagon, and I join her. It's almost as good as a cup of coffee. So my kids are teaching me as usual.
Sal Khan  
Yeah, that pretty much describes a lot of my mornings I did I just do one lap around our local park and that's a little over a mile and if you really want to top it off as a coffee replacement, finish it off with a cold shower. That's another part of my ritual. I'm not kidding. I've been doing it for two years. You don't need caffeine, if you start your morning with a cold shower.
Alicia Burke  
Okay well, that'll be on the agenda tomorrow. And I'll save money too. So, you were ahead of your time. We know that. You started Khan Academy in 2005, I think. And since then you've built an incredible remote learning platform, you know, way before this crisis hit. And now millions of people and their families seemingly overnight are remote learning. I wondered, what have you learned as a leader of Khan Academy since this has begun?
Sal Khan   
Yeah, and we're still learning. That week before school closures happened and it already feels like a lifetime ago. But people don't even realize that at the beginning of that week, things like, nationwide school closures seemed like an impossibility. And by the end of that week, it seemed like an inevitability. So when we got closer to the end of that week, we realized it's one of those moments where you look left, look right. And you're like, I think this is us. Because obviously, we've been building these resources, as you mentioned, for over a decade. We would have never foreseen this circumstance. The content that we've been creating over the last several years happens to be very well suited for the circumstance. But people were feeling overwhelmed. And so that weekend, we started scheduling teacher webinars, parent webinars to just help them think about how to "virtualize" or whatever you want to call it. That Friday night, when it was clear that California for sure was going to close and likely many other states on Tuesday or Wednesday of the next week, myself and a couple of team members, we sat down and we said, okay, if we're a parent of a six year old, what could a schedule look like leveraging us and other resources if you're a parent of a 10 year old, if, if you are a 16 year old? How can you keep learning and those schedules that we put actually started off as just Google Docs, and we shared them, and then they went viral. That word has more meaning than it used to, they went viral overnight, and then we found ways for it for that to scale. But that was a very clear signal and a clear learning that people were feeling overwhelmed and they just needed supports. But we also started emphasizing, look, if you or your children are able to even do 30 minutes a day of math, 30 minutes a day of reading and 30 minutes a day of writing. And if you were to continue, not just to the end of the school year, but over the summer, you can rest assured that your child's skills won't atrophy. And we've gotten a lot of feedback from parents and teachers and students that that just lowered their stress level and that that allowed them to say, Okay, I can do this I can breathe. Let me put one foot in front of the other.
Alicia Burke  
That's really interesting. It felt like the education wilderness. I know you've been working with superintendents across the country. It would be great to understand what you're hearing from them. What you're working on with them.
Sal Khan  
Even before the crisis, a big part of our focus was working with schools and districts. And especially the large urban complex school districts that were serving a lot of underserved students. We were working very deeply with school districts like Clark County, which is the fifth largest in the country. That's essentially Las Vegas with 300,000 students where their assessments acted as diagnostics for practice on Khan Academy, and then the kids can learn at their own time and pace. And then we can see how that work on Khan Academy impacted their test scores and then COVID hits. And what we saw a couple of things, the districts that were already leveraging Khan Academy in significant ways, they were able to transition quite easily, especially in subjects like math where they were leaning quite heavily on us, but then we saw a whole other class of schools that, you know, literally in a matter of days had to come up with something. And it's hard if you know, when I talked to the superintendents, there's so many things that they have to think about, they have to think about free lunch programs, they have to think about kids with special needs, they have to think about device access. But at the same time, I think a lot of them rightfully said, perfect can't be the enemy of the good. In the name of equity, you could say let's not do anything because some kids don't have access. But then what will happen is if you do nothing, the middle income and upper middle income families will get something for their children. While the lower income families who do have a cell phone at home who could access some of this, they won't have anything. 
Alicia Burke  
I noticed about my own kids who are 13 and 15, who have both used Khan Academy, pre COVID is that it's helped to make it easier for them to learn online like anything when you have more than one child, every child is so different. I think the recognition of the sort of individual-ness is paramount, but it's also really stressful for the teachers and the parents.
Sal Khan  
Yeah, that might be one of the silver linings obviously, there's a lot of pain in the short run. People are going to lean more on the Khan Academy's of the world because of this crisis, it's accessible, it's accessible online and the content is there. But the byproduct is it will hopefully bring the whole system closer to this level of personalization. You know, it's hard to transition from a fixed pace to a personalized pace world. But this type of crisis, we're going to lean more on online, which can do the personalization, better. It's most ideal once in conjunction with amazing teachers. But I think this will get us thinking more and more in that way.
Alicia Burke  
One thing I've noticed is that my kids will much rather talk about how they're doing school-wise with my sister who's a guidance counselor than with me or my husband, they have an outlet to talk to someone who is understanding of them in a different way. So we've been trying to promote that more. 
Sal Khan  
I think you're absolutely right that kids connect more with these people, kind of maybe half a generation above, or sometimes it might be the same generation as the parents, but they just aren't their parents. Some of this is part of the founding story of Khan Academy. My cousin was having trouble with math, and my cousin would check out when her parents would talk to her about it. But when I asked her, hey, you want to work with me on it, there was this open mindedness to it. I've joked with Nadia and her brothers, I was like, now you got to pay it forward and do the same thing for my kids because my kids don't take me seriously either. I think there's something there.
Alicia Burke  
I saw you had Angela Duckworth as your guest the other day on your homeroom. And we wonder sometimes how much tough love we should be giving to our kids. You know, we were thinking, we were doing a really good job and then we get the email that our son missed his language class. During these times, how much do you say let it go? How much do you say, Listen, you need to keep your eye on the ball.
Sal Khan  
I'm not an expert here. And actually, I'd argue almost no one is and, and, and you're further down the parenting journey than I am but my gut sense what I tried to tell myself is kids, like or don't mind, someone having accountability and expectations, as long as underlying that there's healthy perceptions. You know, I was very sensitive growing up that if my mom was holding me accountable because she was concerned what other people think, or because she thought it was reinforcing some stereotype that she already had of me, that's when I would react, that's when I would rebel. But if I felt that my mother fundamentally respected me, and that she wasn't being driven by you know, extrinsic motivators, what do other people think and that she was genuinely telling me something and I might disagree with her, but it was coming from an authentic, good centered place, then it would resonate and you know, frankly, that still happens with me you know, So I like what Angela Duckworth said is that, you know, as parents, we do need to hold our children accountable, we do need to have some expectations, but at the same time, they should always understand that they're loved unconditionally, and that we, we see them as true people.
Alicia Burke  
I love that. And I love that you of all people are saying none of us are experts, because that's actually very consoling right now. You know I wanted to ask you, for Khan Academy, what do you see yourselves continuing to focus on based on the future as you see it?
Sal Khan  
Well, this crisis definitely changed our aperture of how much capacity we need just from a server point of view. Our traffic is 3X of what it was before the crisis, we've just crossed 100 million registered users, we were serving about 30 million learning minutes per day. Now that number is closer to 80, 90, some days 100 million learning minutes per day. So that's just one operational level. Like we have to figure out how do we have the resources to do that? Because that costs money and we give all this stuff away for free and we're funded through philanthropy. The other thing is we're just trying to accelerate a lot of things that were always part of the vision, but now need to exist, you know, essentially yesterday. Our offering Khan Academy kids, which starts with letters and numbers and colors, it's reading, writing, social emotional learning math, starting as early as ages two and it goes to the first grade standards. We're trying to build that out as quickly as possible. And actually, we just got some really great efficacy studies on a low income students who were able to work on that and essentially was able to close the gap in forty, 20 minutes sessions between some of these low income students and kids of families where the parents went to college or higher income. In any way we can, we're trying to advocate with government, Telecom carriers, corporate partners, philanthropists, ways for people to get access to the internet. I think it's very clear that this is now a human right. I have a couple of skunkworks projects. I'm working with teachers to facilitate essentially matchmaking service between students in a district who need help, and teachers in the district who might be able to provide the help. And what's interesting about that is you're still in your school district, but it's no longer one teacher and one student. It's now all the students and all of the teachers and it's been pretty exciting because now the teachers are co-teaching, they're really enjoying it. And then the students are having access to a much broader group of teachers that they can connect with. 
Alicia Burke  
Wow. So suffice it to say you have a lot on your plate. But to your point, it also requires a lot of resources.
Sal Khan  
We were running a deficit even before this crisis. And you could imagine our costs have gone up  since. And we've had, you know, many folks step out of the woodwork, both individual donors who are giving, you know, $3 a month, all the way to, you know, corporate partners, folks like Bank of America, Novartis, AT&T, Google.org, Fastly, But even with that, we're continuing to run a deficit. And you can only just dip into your reserves so long before you have to turn the lights out. And it would be a shame if this crisis were to cause us to run out of money. But I believe, I hope that if by us accelerating by pressing on the gas, we're going to be able to have even more impact, serve even more people. And then the world, small donors, large donors, corporate partners, the government possibly will recognize that we're playing a very important role in the social return on investment of Khan Academy is, really off the charts.
Alicia Burke  
And by some of the examples that you shared, it's very clear that the world sees the value of what you're doing. As we are talking now, we're kind of on the cusp of summer, you've got these kids who are hoping for a little fun, and they're having some uncertainty for sure. Some people might say, Sal, should we just, you know, throw the laptops out the window for a few weeks and give it all a break? But I think I heard you before say, we need to keep something up along the way so that people are not falling behind.
Sal Khan  
For any child, or any student, what I would recommend is, for sure, in math, keep up a habit of even 20, 30 minutes a day, that will keep that from atrophying. You might show up the next school year more prepared than you would have otherwise. And that might be a silver lining too that   we can build this habit as a society that summer is not a time to just completely check out, that it is a time to continue learning. And then you know, on the reading side, I mean, one, keep reading, you know, just try to read every day 20-30 minutes a day. If you're a parent of a younger student, have a conversation. You know, read an article in the newspaper or magazine with, with your children. Do some journaling. But I think if you're able to do light stuff like that through the summer, your children will be very prepared and frankly, do that all summers, gains always happen by forming a habit. It's not by you know, binge cramming or whatever you want to call it.
Alicia Burke  
I think what you're saying is, don't be afraid to go off the grid in terms of the formal schooling but stay engaged, whatever that looks like for you or your kids or your relatives.
Sal Khan  
Yeah, I mean, you know, like my eight-year-old daughter, she's getting reasonably fluent in her multiplication tables. But every now and then I just say Diah six times seven. It's a fun little moment. But even that little thing, keeps that from atrophying. 
Alicia Burke  
It's great. It's like a math push up in between other things.
Sal Khan  
Exactly.
Alicia Burke  
I've been watching a lot of your daily homerooms, which I've really, really enjoyed. What I noticed about them is you're talking to all different kinds of people. You're covering all different kinds of topics and I'd love to hear what you've learned.
Sal Khan  
Yeah, you know, this daily homeroom livestream we started is just a way to stay in touch to make people feel supported through the school closures, frankly, for even for our own sanity to feel connected to other people, you know, I'm operating out of the same walk-in closet where Khan Academy all got started. Part of the joy I have of Khan Academy, it's been a vector for me to learn and teach many different things. I think especially now, in this crisis, there's big tectonic plates that are moving around, that are all related, you know, what's going to happen in education is related to what's going to happen with the virus, which is related to what's going to happen to the economy, and on and on and on and on. And so that's why we have guests, you know, we have folks like Angela Duckworth who can talk about grit and mindset. We had folks like Ray Dalio talk about the economy. We had Bill Gates on talking about the virus itself.
Alicia Burke  
I can tell you really enjoy them because you give off incredible energy during them. What would you say directly to students right now?
Sal Khan  
This is a great time to reflect and build habits. You know, a lot of constraints have been lifted, And so use that time to build some of these habits we talked about once again, it doesn't have to be hours upon hours of studying, do 20 minutes a day of math, 20 minutes a day, make sure you keep reading, and this is a great opportunity to explore the world. Figure out your passions, you know, my 11 year old, he's starting his own YouTube channel, explaining you know chess. Great, like, that's awesome. Him and his friends over Zoom, they're making movies where they're like sending each other parts of the videos and editing it together.
We've been getting a lot of emails and even on our live stream, we've been getting a lot of questions from older students, high school students, or college students or graduating college students. And you can imagine they're feeling a lot of anxiety but it's good to recognize that the greatest generations are the ones that come of age during times of adversity. I think that's going to make them more resilient, it's going to make them more reflective over what matters and what doesn't, and do some pretty, pretty powerful things. They're going to change the world.
Alicia Burke  
That is great. Sal, thanks to you and your team for making us smarter and making us more resilient. We can't wait to see what you do next. 
Sal Khan  
Thanks so much, Alicia. Thanks for having me.
Alicia Burke VO: 
We know Sal will continue to innovate, and serve kids, parents and teachers in need--no matter what he's faced with. It's why we are so proud of the long-standing partnership Bank of America has with Sal and Khan Academy. Providing support and resources for distance learning gives us a unique opportunity to be responsive to the needs of our community. Khan Academy was one of the many non-profits that received a grant through the hundred million dollars of funding Bank of America committed to organizations making a positive impact during this crisis.  
You've been listening to "That Made All the Difference". You can subscribe wherever you get your podcasts.
While you're there, be sure to check out Bank of America's other original podcast, Merrill Perspectives, where you'll hear insights about the coronavirus, the markets, and their impact on your financial life. 
Thanks so much for joining us. I'm Alicia Burke, and I'll talk to you soon.
© 2023 Bank of America Corporation. All rights reserved.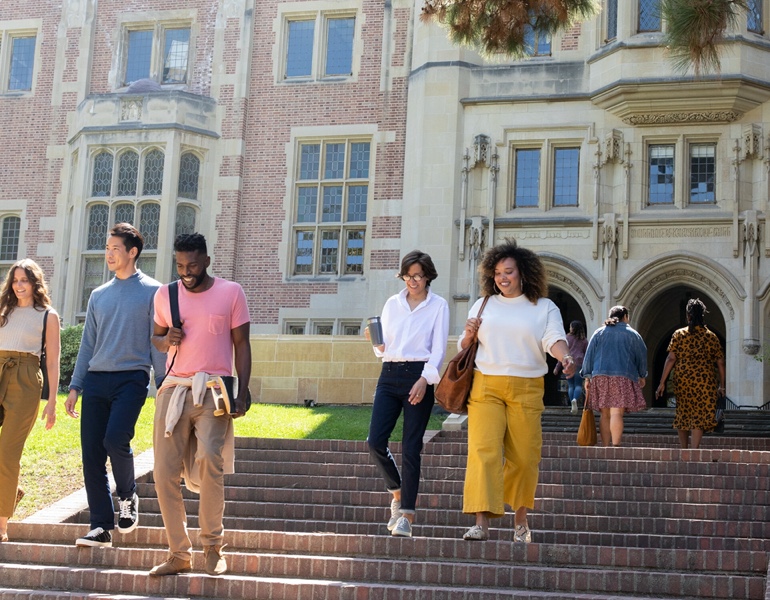 Explore More on Education
Equal access to education is critical to the health of our communities and our economy. The coronavirus and its impact on society have shone an even brighter light on many long-standing economic and racial inequalities across our country, including at America's schools. These school systems are working to end inequality in education and create opportunity for their students after graduation.
Read More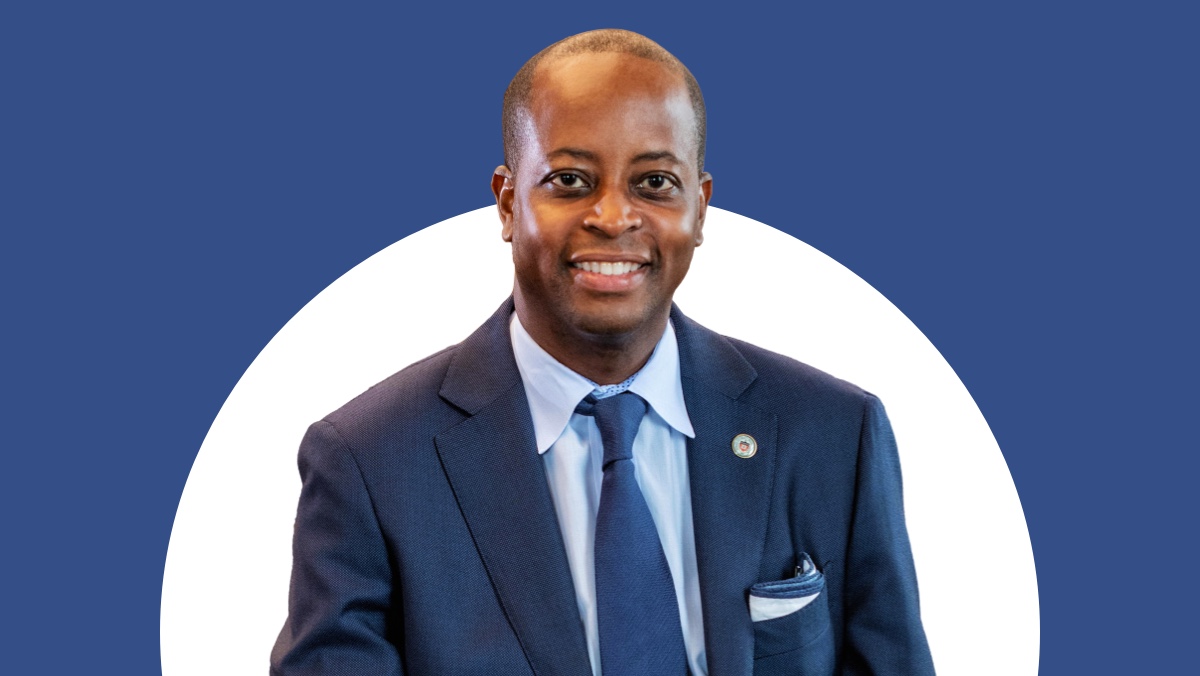 SEASON 2: EPISODE 1

Dr. Wayne A.I. Frederick, President of Howard University

Dr. Frederick joins That Made All the Difference to discuss how his career as a surgeon has influenced his work as an educator, administrator and champion of underserved communities, and why he believes we may be on the cusp of the next "golden generation."
Cold Open
Theme up and under
Dr. Wayne Frederick 
We all need to take this pause that has been given to us to recommit to what we think is important and to our ideals and I think if we do that in earnest, especially the young people, I think that they will come out of this much better much stronger, they will be a golden generation in many, many ways.
Alicia Burke VO 
All of us – everywhere – are grappling with hard questions about the society we live in, and coming to terms with uncertainty about the future. It's also a moment to reflect on what individuals and organizations can do to bring about positive change. 
In season two of That Made All the Difference, we're going to explore how people are responding to the events of today, and what they're doing to better themselves, their community and the world.
I had the opportunity to sit down with the incredible Dr. Wayne Frederick to kick off the season. Not only is he the President of the esteemed Howard University, he's also a practicing surgeon. As the leader of one of the most renowned Historically Black Colleges and Universities, I was so inspired by his wisdom. We spoke just before George Floyd's death, and the protests it led to across the world. Sadly, it was the latest tragedy following a continuing pattern of systemic racism in the US. Dr. Frederick's words about the African American experience feel more urgent than ever. 
Theme out 
Alicia Burke 
Dr. Frederick, it's wonderful to meet you. And thank you so much for taking this time today. I thought we could begin where it all began, which is I believe in Trinidad. And if you could talk a little bit about growing up there.
Dr. Wayne Frederick 
I was born in June of 1971. In Trinidad and Tobago, I mentioned the year because about a year before that, they had started mandatory testing for sickle cell for all new newborns. And as a result, I was diagnosed with sickle cell anemia. My mom and dad as young parents stayed really close to the hospital, literally walking distance, for the first six months of my life before we moved into the home that my mother still lives in today, actually. Growing up being hospitalized regularly was a major factor in my decision to want to become a physician. My grandmother tells that story of me overhearing her, speaking to friends, telling them about my sickle cell and me stopping and asking her for an explanation, and then telling her that I was going to become a physician as a result. 
My mom was a nurse so she would take care of people at their home. Sometimes they would come to our home to get their, you know, dressings changed and their temperature checked. As she would say, I would always be right there, looking over her shoulder, extremely curious.
Alicia Burke 
I did hear that your mom was a nurse for more than 50 years. So my question about your work ethic got answered there.
Dr. Wayne Frederick 
That's right. Nurses are very special and my mom would tell me if you become a physician and you see patients and you don't talk to the nurse, then you haven't really seen the patient and I still practice that today, as I see my own patients at the hospital.
Howard University, when you were growing up in Trinidad and Tobago, in the era I grew up was the pinnacle of higher education, several people in the community – dentists, lawyers, you know – were Howard trained and so, I came to Howard University in 1988, you know, I was 16 at the time I got accepted, looked way younger than my stated age, so people easily thought I was 10, 11. When I got to campus, I have to admit I was way out in the middle of a huge ocean. 
Music in
Excited really, really interested and curious about everything and in a major growth phase in terms of my mind and my ideals, and what Howard gave me, was a confidence and a belief in myself, it really allowed me to understand what my place in the world was, who I was as a young man as I grew into adulthood, what my ideals were, how I wanted to interact with humanity, and in doing so express my own humanity. And so it really just kind of brought what was it one singular focus dream, primarily become a physician and hopefully find a cure for sickle cell I mean, that was my singular focus. It gave it shape and form and substance, you know, over the course of time and so that just has never left me. It lit a flame in me that it doesn't matter where I go in my training. I always felt that I needed to come back to Howard University.
Music Out
Alicia Burke 
You know, you're this unusual combination and intersection of clinician and practicing doctor, and educator.  How do you think that shows itself in how you lead such an iconic institution as Howard University?
Dr. Wayne Frederick 
When I look at my surgical training in particular, my mentor was a man named LaSalle Leffall.  And Dr. Leffall was the epitome of grace, diligence, intelligence and courage. And one of the things that he would always speak to us about was a saying "equanimity under duress". And what it essentially meant was that you should always manage the stress of the moment, the crisis with utter calm. 
Music In
I've been in the room with patients who find themselves in grave danger. That's not the opportunity for me to lose it and yell and scream and you know, that's when you have to get even that much more focused, you have to really zone in on what you're doing. It's almost like you can't hear any noise in the room that's unrelated to, you know, taking care of that issue. And I think I try to translate that into how I manage the university. And the second thing that I think always helps me on a day-to-day basis is that I've seen people die. I've seen people lose loved ones. Those are things that just don't compare to what we sometimes think, some of the biggest and gravest problems that we deal with every day. As I tell people, probably the most important role that I've had, and that prepared me for this is that I was a patient at Howard's Hospital, you know, as a result of having sickle cell and so I've benefited myself, from that experience and I recognize the care and concern that people pour into you.
Alicia Burke 
Wow. There's a huge ingredient of emotional intelligence and it clearly shows itself in all the roles that you play.
Music Out
Alicia Burke 
And so when this crisis emerged, how did you mobilize?
Dr. Wayne Frederick 
You know, I immediately became concerned about the impact it could have. So we put together a task force and began meeting to discuss issues such as should we suspend for the semester, go online, raise funds to get students home. What do we do about international students? Training faculty for online instruction, I immediately thought our hospital would be in the center of this discussion, and so got the CEO involved. And then I realized very early on that we also had to mobilize people's mindsets. We were about to do something and enter into a period of time that none of us could have ever been prepared for. So one of my very early emails, you know was about being communal, and what that meant and how all of what we were going to do going forward as a university and then hopefully as a broader nation would be that we had to be taking measures on our behalf for ourselves, but ultimately, that would benefit everyone.  
Alicia Burke 
That's a really interesting way to think about it is this was not something any of us have ever really been through, no matter what our age is.
Dr. Wayne Frederick 
That's exactly right and it becomes increasingly difficult with every passing day and I think that's some of what you're seeing, you know, with the anxiety of people wanting to come out and and it's understandable don't get me wrong, I still want people to follow the rules. But I also recognize that this has been so unusual. You know, I have a 15 year old son and a 13 year old daughter, but I really have admired them during this experience because their discipline and willingness to follow the rules without complaint has been remarkable. I told both of them that you know, when I was the age, I would not have lasted six hours doing this.
Alicia Burke 
I also have a 15 year old and a 13 year old and it's been a delight actually to be able to be around them more. And they are teaching me. 
Can you talk a little bit about how Howard University boosted healthcare, some things that you did to help in the moment and continue to help in the moment?
Music In
Dr. Wayne Frederick 
You know, Washington DC is a very interesting place. When you look at race relations, you look at healthcare disparities. It's a real important study in a lot of what probably plagues our country today. Currently, if you use the COVID crisis as an example, although 47% of the cases are in African Americans, almost 80% of the deaths are African American, and that's very, very problematic. But there are underlying issues that caused that to happen. You have eight wards in the city. 700,000 people, if you live in Ward seven or eight, your life expectancy is roughly 72 years. If you live in Ward three, where 95% of that population is white versus the 90%, African American population in seven and eight, the life expectancy is 87.6 years. 15 year difference.
Alicia Burke 
Huge disparity
Dr. Wayne Frederick 
Same city. Exactly. Over 95% of the population has insurance, so some people may say, well, maybe that part of the population doesn't have health insurance. DC has been one of the leaders in terms of affordable health care to its citizenry. So that's not the issue, the issue is access. The issue is all the other social determinants of health. Once we recognized that about 43 to 50% of our patients were coming from wards seven and eight. We then decided that we needed to really mobilize testing in that area. So Bank of America, gave us a million dollar grant to get that done, for which we are extremely thankful. But it has made such a big difference. The first week, we decided that we test patients twice a week, for four hours, open up the phone lines, and we were completely overwhelmed immediately. 
Alicia Burke 
Wow.
Dr. Wayne Frederick 
So we had to go to four days a week, we had to extend the hours and now we're looking at actually standing up yet another testing site, but at a church site, recognizing the role the community has to play. So we really expanded a lot of what our capacity was, but we took it a step further by making sure that we went into areas such as testing that we think are going to be critical as the entire country reopens.
Alicia Burke 
That's great to hear. And so it continues.  
Music Out
Dr. Wayne Frederick 
This is going to be a long haul. Contact tracing is going to be the next frontier for us to conquer. That is going to require us to engage with the community in a culturally competent manner,  while we're talking about having all these contact tracers, now, I hope we would look at adding them more permanently to the public health system, potentially as patient navigators that really assists patients with getting the type of health care services they need in the long run.
Alicia Burke 
How are you keeping in mind the needs of the students right now? What are you hearing from them? And how are you thinking about that?
Dr. Wayne Frederick 
So we're doing several things, I mobilized my cabinet to make a list, everybody from alum to students, to faculty to staff. And so we just made random calls. I made a few myself, some of the students were a little surprised to hear from me directly. And that was just to check in, you know, see how they we're doing, their concerns about the pandemic and what they're doing to be safe, how they're social distancing, how they're managing it mentally. We've offered mental health services virtually as well. We've really tried to keep connected to them and let them know that we're here. We're thinking about them, we're preparing to educate them in summer school, and then, you know, again, next academic year, regardless of what form that takes place, you know, and so I think that maintaining that connection has been critical.
Alicia Burke 
The history and mission of Howard University, you use the words, truth and service, I just feel like they're so resonant those words, truth and service. We need a lot of both right now to get us through and I wondered how you see those words manifesting themselves from your perspective. 
Dr. Wayne Frederick 
Yeah. So Howard's motto is Veritas y Utilitas and it does stand for truth and service. During my presidency, I've added one other thing to that, and that is excellence in truth and service, because you can get the truth, but you can get it in a sloppy manner. And I think that the world we live in today some of that truth is distorted and sometimes that service could be cloaked in self serving means, it has to be for others at all times, and we have to provide it in an excellent fashion. We're not doing anyone a favor by providing service to them. We're fulfilling our calling, by providing service and therefore we have to do it in an excellent fashion because ultimately, it is the fulfillment of our own self by doing that.
Alicia Burke 
So I'd love to ask you a couple questions about sort of where you see things going in the future. 
How do you see the role of the University in addressing economic impact for the different constituencies?
Dr. Wayne Frederick 
One of the things I think we could do in terms of the long term impact is to make sure that we train our student body and get them out as quickly as possible. During World War Two, Howard's medical school, for instance, had graduations in December and June, for the purpose of trying to get more people out, you know, into the workforce. 
The thing that continues to make it very difficult for African Americans is the fact that as these things happen, because they're disproportionately affected, they keep having to start back from a very different position than the rest of the country. 
Music In
And so the ability to build wealth is consistently being hampered and hindered. And then when you start compromising life expectancy, the ability to build wealth and pass that on is also compromised. These are chronic issues, long standing issues. But I would say that we are now at a place in time where we must start finding solutions for these issues. And those solutions have to be big and bold.
Alicia Burke 
And how do you think the private sector can help and should be helping more?
Dr. Wayne Frederick 
Yeah, the private sector has to help more by recognizing that if we lift up those most vulnerable in our society, we actually will create a society in which more people will win. And this is an opportunity, I think, for the private sector to recognize that and to support and put things in place that help undo that imbalance.
Music Out
I'll give you one example again, is Howard University, our endowment doesn't match the endowment of large universities. But if one institution in this country sends more African Americans to medical school than anybody else, and African Americans are far more likely to die from chronic illnesses than anyone else. It seems to me that you have an actual marriage of, of an institution with a solution to a problem that exists that the private sector can help fill the gap in between those two that gets a good outcome for everybody involved.
Alicia Burke 
You know, if you could talk directly, right now to students, what would you say as you look out to the future?
Music In
Dr. Wayne Frederick 
I look out to the future with a lot of optimism. Out of great tragedy and great adversity is born great opportunity and great strength. I think Malcolm X said it that, you know, without great adversity there's no success. And you must have that, you know, it's the same thing that Frederick Douglass said as well that there are those among us who want to reap the harvest, and they want the crops to grow, but they are not necessarily interested in the thunder and lightning that comes with the rain. And this is thunder and lightning, as bad as we have ever seen it. And I think what those two men were directing us to think about is what our students should be thinking about. That yes, this is a difficult stormy dark period, but it ultimately will strengthen each of them in a way that no classroom activity, no lesson plan, no Professor could ever have instilled in them. This is something that will now be incorporated into their DNA. We all need to take this pause that has been given to us to recommit. To recommit to what we think is important and to our ideals and I think if we do that in earnest, and we appreciate this time for that, especially the young people, I think that they will come out of this much better much stronger for it and they will be a golden generation in many, many ways.
Music Out
Alicia Burke 
Yeah, it sort of goes back to what you were saying around mobilizing our mindset and thinking a little differently about how we conduct ourselves in the future.
Dr. Wayne Frederick 
That's exactly right. You know, I think we have to internalize this period in the best way possible. There's so many things that have come out of this. We were both talking about our 15 and 13 year olds, and, you know, on the weekends now, one of my responsibilities is to cook with the two of them. And that has now turned into 4 hour dinners. 
Music In
You know, I never thought that I could sit at a dining table with two teenagers for four hours and have the most amazing conversations as they probe and prod me about things that I never even knew they observed or thought about, in terms of what I do in my daily life and, you know, that that's something that, yes, I don't want a pandemic, I don't want to see, you know, hundreds of thousands of people die, millions of people get infected, but that's what we have. But what we also have is the opportunity to do things that we otherwise didn't think were possible. All of the things that we thought could never be undone because of what technology had done to us, I think we've proven now that the simplest thing that we have, which is the human condition of interaction, is probably still the single best thing that we have, because it's always underscored with love and so I think that there's a great opportunity and if we all just take a pause, deep breath, we could be so, so much better for it.
Alicia Burke 
I would also like to know what you're cooking and what you're talking about at those four hour dinners, because we can only get our 15 and 13 year old, as delightful as they are, to be at the table for 45 minutes tops.
Music Out
Alicia Burke 
You know, I talked to a few people before I had the chance to sit with you and they used some of the exact same words that you shared with me about your mentor, grace, diligence, courage. Are there things you do to help you be that way that you might be able to share with us so that we can follow your lead?
Dr. Wayne Frederick 
Well, that's humbling, I'll say that first. So I do try to do a few things. The first is I try to rely on those around me. I think the team is critical. One of the things of a leader is you've got to get out of the way, empower them to make the decisions but you have to keep them focused. And then the second thing is, I think always recognize that, you know, leadership is difficult. It's not easy. You have to make tough decisions, you're not always going to get them right. So the willingness to fail, the willingness to do something that doesn't work out, but to know that you, you try to make that decision with all the right intent and purpose, I think is key. And then I think the last part, you know, which is underscored by grace. You know, I often say it's kind of that grace is a source that, that goes between love and life. And so you have to have, you know, a certain caring and concern for others that comes with the humility in recognizing the frailty of your own humanity. And if you do that, you know, no mistake will be too big or take you too low. And no success will take you too high. I never count the victories. I focus almost obsessively on the errors to make sure that they never made again. And you know, I think that that has been a little bit of an ingredient, as it were, in my recipe.
Alicia Burke 
Well, your recipe sounds perfect. And thank you for sharing your grace and your humanity and your wisdom with us, Dr. Frederick.
Dr. Wayne Frederick 
Ah, thanks for having me, this has been an absolute pleasure, I appreciate it.
Alicia Burke VO
It's pretty clear to me that all the members of the Howard community are in great hands under Dr. Frederick's steady leadership. Howard University Hospital is one of the institutions Bank of America has had the privilege of supporting through our $1 billion, four-year initiative. We're making these investments to accelerate work that supports economic growth, health care initiatives and racial equality, with a particular focus on creating opportunity for communities of color.   
You've been listening to "That Made All the Difference". You can subscribe wherever you get your podcasts. And while you're there, be sure to check out Bank of America's other original podcast, Merrill Perspectives, where you'll hear insights about the coronavirus, the markets, and their impact on your financial life. 
I'm Alicia Burke and I'll talk to you soon.
© 2023 Bank of America Corporation. All rights reserved.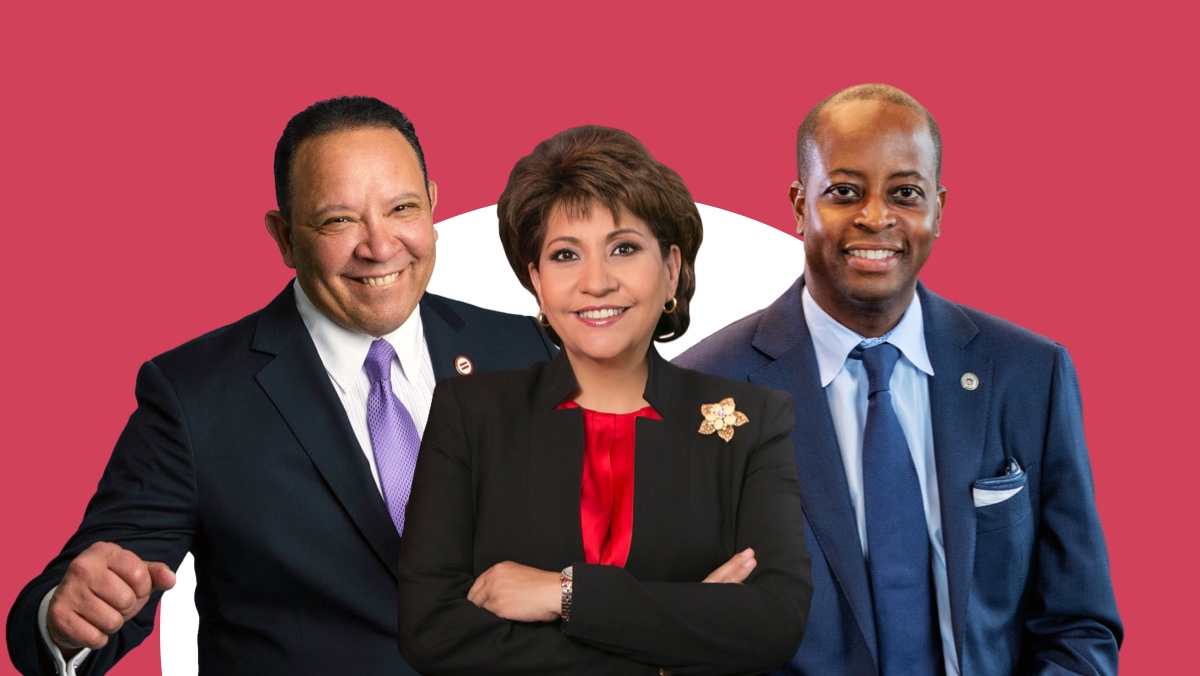 SEASON 2: TRAILER

Introducing Season 2

Sometimes, one moment can change everything. And when it does, how do we respond? In Season 2 of That Made All the Difference, host Alicia Burke explores how achievers of all kinds are adapting to a changing reality.
THEME UP and under

Alicia Burke: For everyone – everywhere – life right now is about coming to terms with a lot of uncertainty. But it's also a moment to reflect. And to learn from one another.
Ken Burns: "It's given us an opportunity to have a kind of reset that we haven't had in an awfully long time, maybe since 9/11. The opportunity, I think, to take this crisis and turn it into something positive is really there."
Alicia Burke: That's Ken Burns. He's dedicated his life to revealing the past, to help guide us into the future. He's one of the incredible people I'll talk to in season two of "That Made All The Difference," an original podcast from Bank of America.
Right now, we're looking to people who can offer us guidance, inspiration, and perspective on the challenges we're facing and the underlying inequalities that are being brought to the forefront. People like Dr. Wayne Frederick, the President of Howard University.
Dr. Wayne Frederick: "These are chronic issues, long standing issues.  We are now at a place in time where we must start finding solutions for these issues. And those solutions have to be big and bold."
Alicia Burke: I'm your host, Alicia Burke. We've got an extraordinary line-up of guests this season. We'll learn how they're coping – and what they're doing to support their communities. I hope you can join us.
You can find That Made All the Difference wherever you get your podcasts.
THEME UP and out
© 2023 Bank of America Corporation. All rights reserved.

Sometimes, one moment can change everything. In this podcast, host and Bank of America executive Alicia Burke explores the defining moments that inspired achievers to make a difference.
In this season of our original podcast, host and Bank of America executive Alicia Burke speaks with scholars, artists, and advocates who are advancing equality. Hear about the moments that have defined their journeys.
In Season 4 of That Made All the Difference, host Alicia Burke talks with artists, business leaders and advocates about what inspires them to build a more sustainable world.