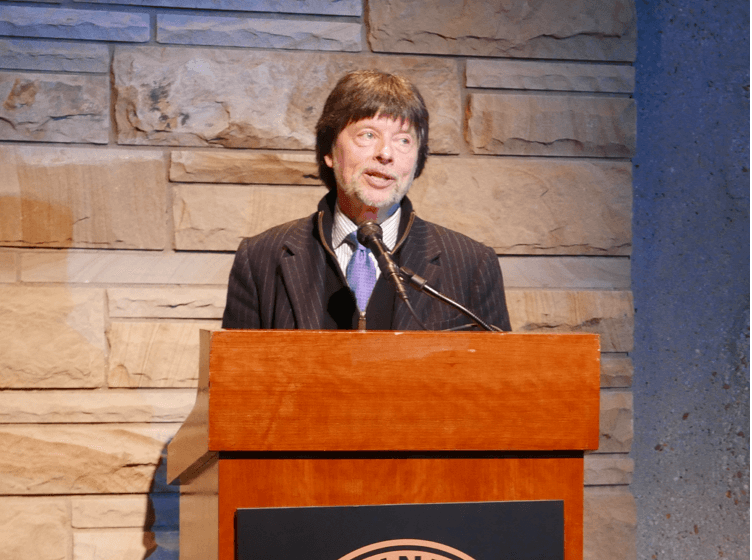 Exploring our history with Ken Burns
We support the arts in many different forms as part of our commitment to helping economies thrive and to connecting cultures. Our partnership with Ken Burns is rooted in our shared vision to make history a riveting narrative that resonates with the general public and with students in classrooms around the country.
Speaker 1:
We tell ourselves stories as a nation.
One of the stories we tell ourselves, is that were a land of immigrants.
But in moments of crisis, it becomes very hard for us to live up to those stories
Speaker 2:
"The Holocaust was beyond belief.
People just disappeared."
Speaker 3
"The primary goal was to get to the United States."
Speaker 4
"But the golden door was not wide open."
Speaker 5:
We are challenged as Americans, to think about what we would have done, what we could have done, what we should have done.
Speaker 6:
In our better moments we are very good people, but that's not all there is to the story.
© 2023 Bank of America Corporation. All rights reserved.

The U.S. and the Holocaust, a film by Ken Burns, Lynn Novick & Sarah Botstein
A three-part documentary, The U.S. and the Holocaust explores America's response to one of the greatest humanitarian crises of the twentieth century. The film examines the rise of Hitler and Nazism in Germany in the context of global antisemitism and racism, the eugenics movement, and discriminatory race laws in the American south. The series sheds light on what the U.S. government and American people knew and did not know, as well as includes firsthand testimony of witnesses and survivors.
Our partnership with Ken Burns
Since 2007, we have proudly sponsored the work of Ken Burns and Florentine Films, which blend education and art to create in-depth stories that enlighten people around the world.
Film trailers in partnership with Ken Burns and Florentine Films
[Visual: PBS logo]
The American identity begins when Benjamin Franklin knit the American colonies together.
[Visual: From Ken Burns]
Franklin is endlessly interesting. 
Printer. Scientist. Revolutionary.
He is the only founding father who evidently had a sense of humor. 
His vision is broader than the American Revolution. 
The things that he spoke of, that he wrote about had a certain amount of power.
He really was an American genius.
Benjamin Franklin starts Monday April 4th on PBS and the PBS app. 
[End card: 
Benjamin Franklin 
A Film by Ken Burns
Starts Mon April 4th 8/7c
PBS logo
Watch live * Stream Anytime]
LOGO: PBS
VO: He was bigger than boxing. I am the greatest.
He was larger than life. His magnetism just was amazing. Who is this guy?
He was a revolutionary. He was a groundbreaker.
There ain't nobody gonna stop me.
SUPER: A FILM BY KEN BURNS SARAH BURNS & DAVID MCMAHON
VO: Ken Burns captures an intimate story of victory, defeat, and                                                   determination.
The price of freedom runs high. I have paid but I am free.
Muhammed Ali. Tune in or stream. Starts Sunday September 19th at 8/7 central. Only on PBS.
SUPER: MUHAMMED ALI. TUNE IN OR STREAM. SUN SEPT 19 8/7c
LOGO: PBS
Man: I hate the myth of Hemingway
It obscures the man.
His talent is stunning.
He went against the grain.
Man: It's hard to imagine a writer who hasn't been influenced by him.
Woman: In order to have something new to write, he had to have something new to live.
Woman #2: And he fell in love quite a few times. 
He's complex and deeply flawed, but there he is.
Man: Hemingway the man is much more interesting than the myth.
"Hemingway" starts Monday, April 5th at 8:00, 7:00 Central only on PBS.
♪

[On-Screen Text: From Director Ken Burns]

[Singing: I'm so lonesome I could cry]

[On-Screen Text: Garth Brooks, Singer / Songwriter]

BROOKS: Country music comes from right in here. This heart and soul that we all have.

[On-Screen Text: Dolly Parton, Singer / Songwriter]

PARTON: You can dance to it, you can make love to it, you can play it at a funeral. It has something in it for everybody.

[On-Screen Text: Ken Burns, Director]

BURNS: Country music is about human emotions. We're always looking for those topics that are going to tell us a lot about who we are. Not just to the era that we cover, but who we are now.

[On-Screen Text: Rhiannon Giddens, Musician]

GIDDENS: If you wanted to look for like, super strong women telling amazing stories, you went to country.

♪

[On-Screen Text: Loretta Lynn, Singer / Songwriter]

LYNN: I mean the songs were just life. It's I've seen it, or I've lived it. And I never would tell my husband which one was.

[On-Screen Text: Charley Pride, Singer]

PRIDE: I believe that you can go look and find a country song, that will help you feel better. Sometimes it might make you cry but you'll feel better.

[On-Screen Text: Dayton Duncan, Writer / Producer]

DUNCAN: This is the story of a uniquely American art form, that sometimes get defined as three chords and the truth. And the people who made it, created it, and how it became a business.

JOHNNY CASH: Hello I'm Johnny Cash.

♪

[On-Screen Text: Rosanne Cash, Singer / Songwriter]

CASH: My dad, he worked out all of his problems on stage. That's where he took his anguish and fears and griefs, and he worked them out with an audience. That's just who he was.

[On-Screen Text: Erik Ewers, Editor]

EWERS: I hope that when people hear of the series that they'll tune in. It made me a convert out of me, it's a wonderful story.

♪

[On-Screen Text: Willie Nelson, Singer / Songwriter]

NELSON: I always thought it was a really good song and I played it for Patsy Cline and she thought it was a great song.

BURNS: It's phenomenally great music about people who felt their stories weren't being told. I think that's utterly American.

[On-Screen Text: Country Music A Film by Ken Burns Tune in or Stream Sun Sept 15 8/7c]
[helicopter sound, protesters]
PHIL GIOIA: I think The Vietnam War drove a stake right into the heart of America. Unfortunately we've never moved really far away from that… and we never recovered.
KEN BURNS: There was no way we could avoid telling this story. [battle sounds] Wars are so extraordinarily revealing, obviously of the worst of humanity, but as it turns out, also the best of humanity.
LYNN NOVICK: There's been a lot done about this subject: Books, documentaries, feature films, novels… I mean, it's not like no one's ever tried. But it remains this kind of unfinished business in American history.
KEN BURNS: So it's time now. The decades have passed, and it's important now to go back and try to understand it.
VINCENT OKAMOTO: The real heroes are the men that died. To see these kids who had the least to gain, and yet their loyalty to each other, their courage under fire was just phenomenal. And you would ask yourself, how does America produce young men like this?
SARAH BOTSTEIN: We wanted to get to know the people, we wanted to get to know the place, we wanted to spend time there. Trying to figure out how to do what we do in Vietnam was really a challenge.
LYNN NOVICK: There's no one American side. And then within Vietnam, there's the winning side. There's the losing side. They were our enemy and our ally. There's just so many different perspectives, we tried to bring them all together.
KEN BURNS: This is, without a doubt, the most ambitious project that we have ever undertaken. PBS is the only place it could've been done.
LYNN NOVICK: I think the country's ready to have the conversation we've never had about the war which we really need to have.
KEN BURNS: This film is not an answer, but a set of questions about what happened.
[Music Throughout]
Bank of America ® logo
Jackie Robinson – A film by Ken Burns, Sarah Burns and David McMahon logo
On April 15, 1947, Jack Roosevelt Robinson crossed the white line at Ebbets Field, changing a game – and a country – forever.
With quiet dignity and steadfast conviction, Jackie showed the world what courage, determination and pride – regardless of color – could accomplish. 
Bank of America is proud to celebrate Jackie's legacy and follow in his commitment to equal opportunity and respect for all Americans. 
Proud sponsor of "Jackie Robinson," a Ken Burns film.
Jackie Robinson – A film by Ken Burns, Sarah Burns and David McMahon logo. PBS logo.
Bank of America® 
Life's better when we're connected®
bankofamerica.com/JackieRobinson
Bank of America, N.A. Member FDIC. © 2016 Bank of America Corporation. MLB footage used with permission.
[Voiceover]
Before the names "Theodore," "Eleanor" and "Franklin" were etched into
the American consciousness.
And the course of history was forever changed by their actions.
One family taught us the value of altruism, the power of
perseverance, and the virtue of courage.
Bank of America is proud to sponsor, "The Roosevelts: An Intimate History".
ART CARD: Proud sponsor of "The Roosevelts: An Intimate History" a film by Ken Burns.
LOGOS: The Roosevelts, PBS
LOGO: Bank of America
URL: bankofamerica.com/theroosevelts
LEGAL: Bank of America, N.A. Member FDIC. © 2015 Bank of America Corporation.
Boy 1: Four score and seven years ago –
Boy 2: Our fathers brought forth, on this continent, a new nation –
Boy 3: Conceived in Liberty, and dedicated to the proposition that all men are created equal –
Narrator: In just 272 words Abraham Lincoln managed to consecrate a battlefield, heal a nation, reshape a democracy, and inspire a generation of schoolkids who'd never given a speech before in their lives.
GRAPHIC: Proud sponsor of The Address a film by Ken Burns
Boy 4: -for the people, shall not perish from the earth.
GRAPHIC: Bank of America® logo
GRAPHIC: bankofamerica.com/theaddress
Disclosure: Bank of America, N.A. Member FDIC, © 2014 Bank of America Corporation.
THE DUSTBOWL INTRO

SUPER:
A FLORENTINE FILMS Production
Don Wells
Cimarron County, OK

Don Wells: Let me tell you how it was. I don't care who describes that to you, nobody can tell it any worse than what it was. No one exaggerates that, there is no way for it to be exaggerated. It was that bad.

SUPER:
Pauline Robertson
Union County, NM
    
Pauline Robertson: It was just unbelievable. It would blister your face, it would put your eyes out. Well, I guess I can't describe it, it was just constant, just that steady blow of dirt.

SUPER:
Floyd Coen
Morton County, MS

Floyd Coen: As far as you could see there was a dust storm coming right towards you. This giant wall just coming toward you, and you still had the feeling, whether you would admit it, that something was gonna run over you and just crush you.

SUPER:
Dorothy Williamson
Prowers County, CO

Dorothy Williamson: It was almost surreal; the dust. There is nowhere you could run. You can try to get out but it's as if it follows you, follows you, follows you. You can't escape it. Looking back on it, I think it carried with it a feeling of, I don't know the word exactly, of being unreal but almost being evil.
SUPER: The Dust Bowl

V/O: It was a decade-long natural catastrophe of biblical proportions. When the skies refused their rains; when plagues of grasshoppers and swarms of rabbits descended on parched fields. When bewildered families huddled in darkened rooms, while angry winds shook their homes. Pillars of dust choked out the midday sun; and the land itself, the soil they had depended upon for their survival, and counted on for their prosperity turned against them with a lethal vengeance. It was the worst man-made ecological disaster in American history. When the irresistible promise of easy money, and the heedless actions of thousands of farmers, encouraged by their government, resulted in a collective tragedy that nearly swept away the bread basket of the nation.   

SUPER:
Timothy Egan
Writer

Timothy Egan: It's this classic tale of human beings pushing too hard against nature, and nature pushing back. And it's an American bubble story too, like stocks and like real estate, we think that everything that goes up will not come down; that we can defy gravity, and that's what we did here.

Donald Worster: The dust bowl belongs on the list of the top 3, 4, 5 environmental catastrophes in world history. But those catastrophes took place over hundreds and even thousands of years of deforestation.

SUPER:
Donald Worster
Historian

Donald Worster: We've created a world class environmental disaster in a matter of forty or fifty years.

V/O: It was an epic of human pain and suffering, when normally self-reliant fathers found themselves unable to provide for their families. When even the most vigilant mothers were unable to stop the dirt that invaded their houses to stop from killing their children. When thousands of desperate Americans were torn from their homes, and forced on the road in an exodus unlike anything the United States has ever seen. But it is also the story of heroic perseverance, of a resilient people who somehow managed to endure one unimaginable hardship after another; to hold on to their lives, their land, and the ones they loved.

Timothy Egan: What kind of place was this where children couldn't go outside, where the air itself could kill you; where the sky showered down this suffocating blackness that could erase the sun at midday; who could do that? And we didn't plan this. We didn't set out and say "let's ruin the second greatest ecosystem in North America." It was a result of a whole bunch of things that are just innate to human beings. 
PROHIBITION INTRO TO NATION OF SCOFFLAWS
SUPER:
A FLORENTINE FILMS Production
Donald Ward: Dad wasn't the smartest man in the world, but he wasn't the dumbest one either. Just as soon as he got into the bootlegging business, the first thing he bought was a brand new Cadillac, a great big Cadillac touring car. Boy that was fancy thinking. We were going around through Washington like we owned the place.
SUPER:
Donald Ward
Washington, D.C.


Donald Ward: As a kid, I just assumed this was everybody, that everybody was doing this! But dad said "don't ever ask anybody, because they're gonna ask you what I do, and it's nobody's business." I said "ok." I just assumed, you know, that this was a way of life for everybody back then.


V/O: Donald Ward's father Paul had once worked in a mill that manufactured the special paper used by the treasury department to print dollar bills. But when prohibition went into effect, he discovered a more direct way of making money. He often took his son with him when he made deliveries.


Donald Ward: Got his suitcase with him, he carried six quart jars of booze in that. The biggest place that we went into was right in the Capitol; right in the Capitol of the United States, believe it or not. I was surprised much as anybody else would be, but we went in under the front steps take an elevator one or two floors, and go either to the right hand side, which was the Senate office, or go to the left hand side, which was the House office. He'd go into the anteroom, he'd be gone ten, fifteen minutes, come out, he'd say "let's go." Get in the car, drive on down East Capitol street, then he'd pull over to the curb, he'd take an envelope out of his pocket, and he'd start counting money; and I mean he was counting money. Hundred-dollar bills is what it was. Right in there these congressman; they're passing the laws but they're still buying the booze from the bootleggers!
GRAPHIC: PBS logo
Narrator: 25 years ago, a film about history made history.
GRAPHIC: "Epic" – CBS Sunday Morning
GRAPHIC: "Unforgettable" -Newsweek
GRAPHIC: "Heroic" –The Washington Post
GRAPHIC: "A triumph" – NY Daily News
GRAPHIC: "Riveting" –TV Guide
GRAPHIC: "Magnificent" – American Film
GRAPHIC: "TV at its best" –Variety
From director Ken Burns, for the first time in high definition, The Civil War. Starts Monday September 7th at 9/8 central. Only on PBS.
Mike Barnicle (#8) My son Timmy was then 11, and I always used to say, when the baseball season was over, it's time to put the storm windows on.  So it became time to put the storm windows on in a split second after an incredible game.  And the crowd was going berserk in Yankee Stadium, and my son Colin, who was then 20, tapped me on the shoulder and said, "Dad, you better take care of Tim."  And I looked down at this 11-year-old child, one of the loves of my life, and he had tears the size of hubcaps streaming down his cheek.  And I started crying and I hugged him, and, you know, in my heart of hearts I was thinking what have I done?  What have I done?
THE NATIONAL PARKS TRAILER
SUPER: Shelton Johnson
Park Ranger
Shelton Johnson: One of the last jobs I had in Yellowstone was delivering the mail on a snowmobile. There I was in the world's first national park, and I remember going down to Hayden Valley; and there were bison crossing over the road, two thousand pound mammals crossing over the road. And it was so cold; it was about sixty below zero. And the bison as they breathed, their exhalation would seem to crystalize the air around them, and there were these sheets, these ropey strands of crystals kind of flowing down from their breath. And I saw them and they moved their heads and were looking at me and I remember thinking that if I had not been on that machine, I would have thought I had been thrust fully back into the Pleistocene back into the Ice Age. And I remember just stopping and turning it off because the only way you could hear was to turn that thing off. And I would turn it off and I would listen. And I felt like this was the first day, and this morning was the first time the sun had ever come up, and the shadows that are being cast right now is the first time those shadows have ever been cast on the Earth.'
And I was all alone, but I felt I was in the presence of everything around me and I was never alone. It was one of those moments when you get pulled outside of yourself, into the environment around you; and I felt I was just with the breathe of the bison as they were exhaling, and I was exhaling, and they were inhaling, and it was all kind of flowing together, and I forgot completely about the mail. All I was thinking of was that a single moment in a place as wild as Yellowstone, or most of the national parks, can last forever.'
SUPER:
A FLORENTINE FILMS Production
Sam Hynes
Minnesota

Sam Hynes: I don't think there is such thing as good war; but there are sometimes necessary wars. And I think one might say, just wars. I never questioned the necessity of that war and I still do not question it. It was something that had to be done.
V/O: The greatest cataclysm in history grew out of ancient and ordinary human emotions. Anger and arrogance and bigotry. Victimhood and the lust for power. And it ended because other human qualities; courage and perseverance and selflessness, faith, leadership and the hunger for freedom, combined with unimaginable brutality to change the course of human events. The second World War brought out the best and the worst in a generation, and blurred the two so that they became at times almost indistinguishable. In the killing that engulfed the world from 1939 to 1945, between fifty and sixty million people died; so many, and in so many different places, that the real number will never be known. More than eighty five million men and women served in uniform. But the overwhelming majority of those who perished were civilians. Men, women and children obliterated by the arithmetic of war. The United States of America was relatively fortunate. More than 405,000 soldiers and sailor, airmen and Marines died. But that figure represented proportionately fewer military casualties than were suffered by any of the other major combatants. American cities were not destroyed. American civilians were never really at risk. But without American power, without the sacrifice of American lives, the struggle's outcome would have been very different. The American economy only grew stronger as the fighting went on. And by the time it ended, the United States would be the most powerful nation on Earth, and a once isolated and insular people would find themselves at the center of world affairs. The war touched every family, on every street, in every town in America. Towns like Luverne, Minnesota, Sacramento, California, Waterbury, Connecticut, and Mobile, Alabama. And nothing would ever be the same again.
Sam Hynes: I'm not sure I can speak about why human beings, in general, go to war. I think that's a pretty large category. I can only speak about why eighteen year-olds from Minneapolis go to war. They go to war because it's impossible not to. Because a current is established in the society, so swift, flowing toward war, that every young man that steps into it is carried downstream.
SUPER: THE WAR
© 2023 Bank of America Corporation. All rights reserved.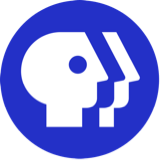 Ken Burns on PBS
For more than three decades, Ken Burns and his collaborators have produced some of the most critically acclaimed and most-watched documentaries on public television.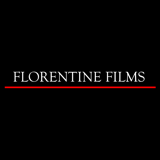 Ken Burns & Florentine Films
Learn about upcoming films, the filmmakers, and more.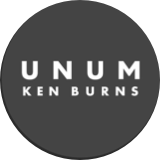 Explore Ken Burns's UNUM
View highlights from the Florentine Films' library of work, which advances a more complete understanding of American history.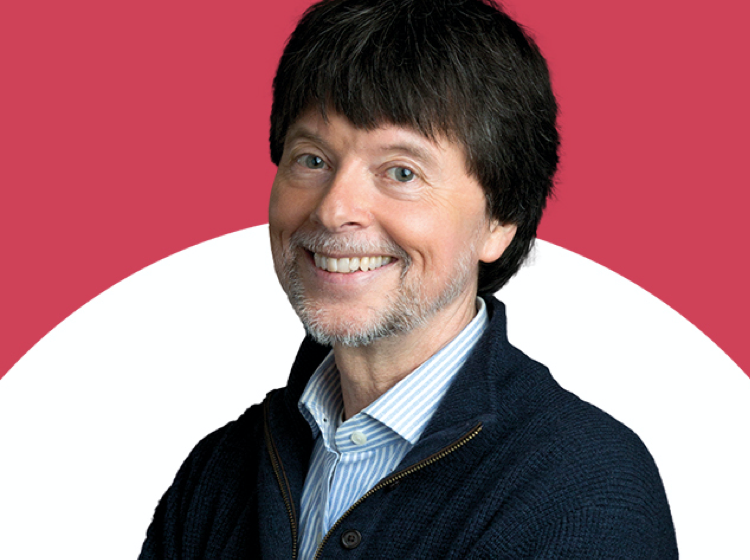 Hear from the filmmaker
Ken Burns joined host Alicia Burke for two episodes of the original podcast That Made All the Difference. Hear him discuss the emotional inspiration for his life in film and turning this moment in history into meaningful change.