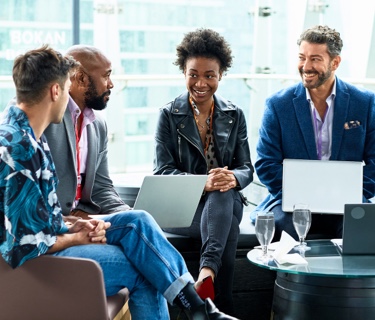 Investing in minority- and women-led funds
Bank of America invests equity in minority- and women-led funds which, in turn, invest in diverse entrepreneurs to grow their businesses and drive economic opportunity in their communities.

Major milestones
As of June 2023, Bank of America has committed more than $500 million in equity investments to minority- and women-led funds, more than doubling its initial $200 million commitment.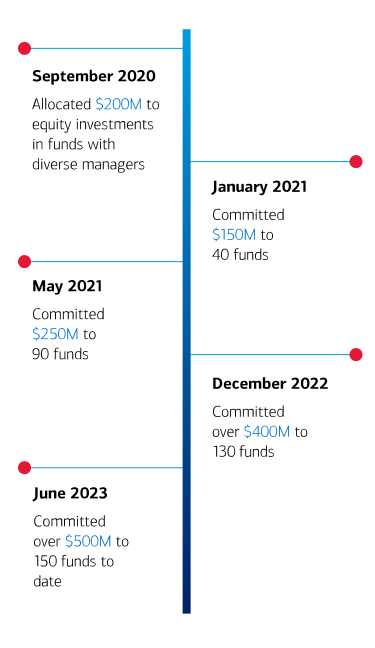 Bank of America's fund investments
$500M+ Commitments
Activating diverse fund managers. 
150+ Funds
Empowering diverse fund managers to support diverse entrepreneurs.
Downstream impact to date
$7B of Capital
Estimated to be deployed to diverse entrepreneurs.
1,500+ Diverse Entrepreneurs
Leading 1,000+ companies that create jobs and build wealth.
21,000+ Employees
Strengthening their local communities and driving economic impact.
Our portfolio of funds
Explore the interactive map and filters below to meet our portfolio of funds who invest in entrepreneurs across the country and fuel economic growth in our communities.
Skip the map navigation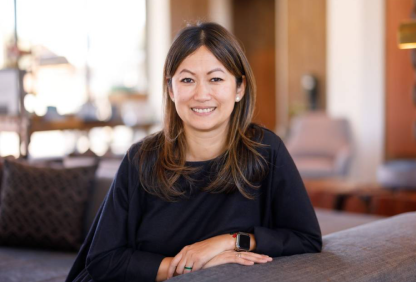 "We want to empower the talented fund managers who keenly understand how to identify and support business owners. Each time we support a minority- or women-led fund, they in turn support diverse entrepreneurs, which ultimately helps us toward achieving our goal to advance racial equality and economic impact."
– Tram Nguyen | Global Head of Strategic & Sustainable Investments at Bank of America