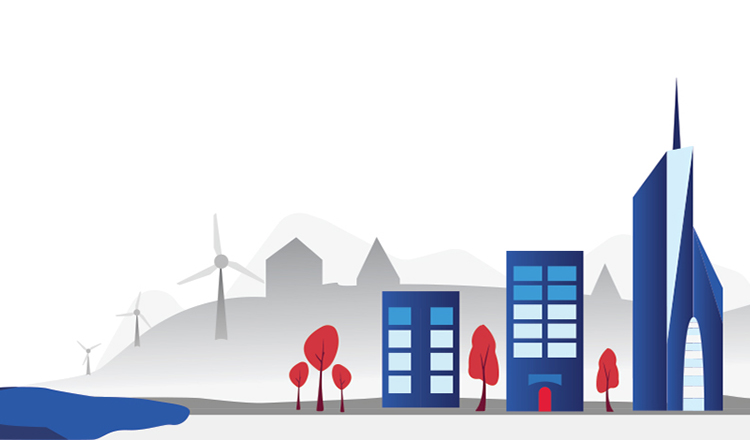 The path to a healthier, more inclusive economy
Learn how Bank of America achieved carbon neutrality, and how it seeks to amplify its efforts to achieve a net-zero global economy
From the Paris Climate Agreement to the United Nations Sustainable Development Goals (UN SDGs), the evidence is clear — when governments and nonprofit and private sectors work together, society is better positioned to achieve a healthier, sustainable environment and more resilient global economy. Bank of America has had a long-standing commitment to focus its business and operations to do its part, from investing in renewable energy projects to innovating how it can provide the capital needed to scale such projects globally. In 2019 the bank achieved carbon neutrality in Scope 1 and 2 emissions, and in 2021 expanded its commitment to reach net-zero before 2050 for financing activities, operations and supply chain.
It's a goal that will require a comprehensive effort encompassing every aspect of Bank of America's business. Below, learn how Bank of America reached carbon neutrality in its operations, and how it plans to exponentially amplify that effort to include its broader value chain.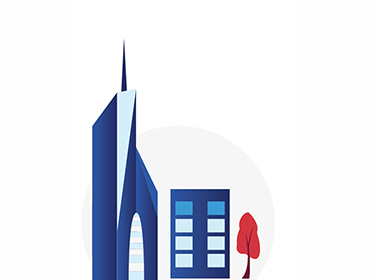 Focusing on emissions reduction and energy efficiency
Reducing unnecessary energy use can help lower emissions. Since 2010, Bank of America has cut its energy consumption by 47% through a combination of site upgrades, adoption of more efficient technologies and systems, and by integrating energy efficiency into new facilities.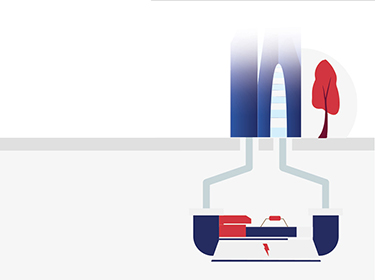 Switching to renewable electricity
In addition to reducing energy use, the type of energy used can impact the amount of carbon emitted. More than 1.7 million MWh of Bank of America's electricity, 100% of its annual usage, comes from renewables.footnotei The carbon reduction from making the switch to renewable energy use is estimated to be the equivalent of keeping more than 300,000 passenger vehicles off the road every year.footnoteii Opting for renewable sources also helps support the growth of the renewable energy industry, one of the fastest growing job markets in the world.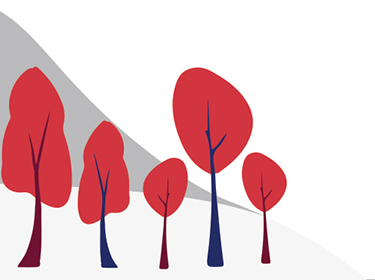 Conserving the environment
To help compensate for unavoidable emissions, the bank is actively supporting environmental conservation and rehabilitation efforts globally through the purchase of high-impact carbon offsets. For example, GreenTrees, North America's largest reforestation project, involves over 500 community members of the Mississippi River Valley planting 42 million trees and growing — on over 120,000 acres of land. In Indonesia, the bank is supporting the restoration of 380,000+ acres of peatland — a highly efficient natural carbon sequestration process. Additionally, projects in Kenya and Peru are focused on development in local communities that provides economic opportunity through sustainability projects.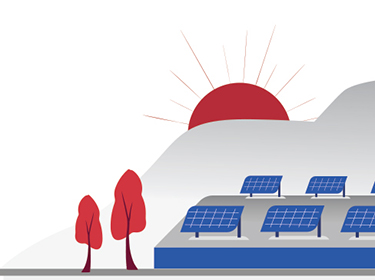 Installing solar at the community level
In 2019, Bank of America launched a program to install solar panels at select financial centers, offices and ATMs across the country. According to Andrew Plepler, global head of Environmental, Social and Governance at Bank of America, "Using onsite solar energy to power our facilities is part of our responsible growth strategy and reduces our operational impact on the environment. This work is key to our role in helping to accelerate the transition to a sustainable, low-carbon economy."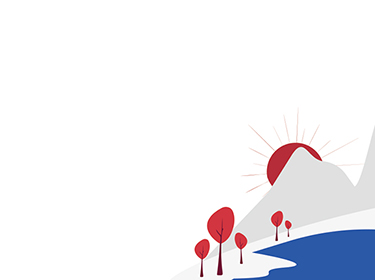 Achieving net-zero before 2050
Reducing greenhouse gas emissions is critical to maintaining a healthy environment and reaching net-zero. Bank of America has a wide array of 2030 operational and supply chain targets to support reaching net-zero by 2050. In addition to reducing its own emissions, the bank is looking to ensure that 70% of global vendors, by spend, set GHG emission reduction or renewable energy targets, and will assess 90% of global vendors, by spend, for ESG risks. In addition to operations and supply chain, the bank is implementing the Partnership for Carbon Accounting Financials (PCAF) standard to calculate the emissions associated with financing activities and will set its first 2030 targets for power and energy sector portfolios in 2022.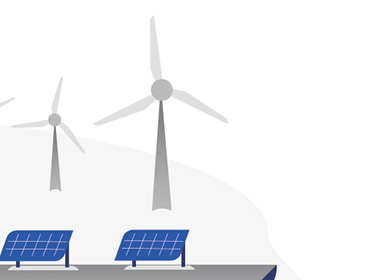 Investing in a sustainable future
The private sector can play a significant role by deploying the capital needed to make the transition to a net-zero economy. For example, Bank of America has committed to mobilize $1 trillion by 2030 to drive innovation and help to accelerate sustainable business practices through lending, investing, capital raising, advisory services and developing financing solutions. This commitment anchors a broader $1.5 trillion sustainable finance goal spanning business activities across the globe that support the UN SDGs.