Creating opportunities for teammates to grow and develop
We recognize how important it is for employees to develop and progress in their careers. That's why we provide a variety of resources to help teammates grow in their current roles and build new skills.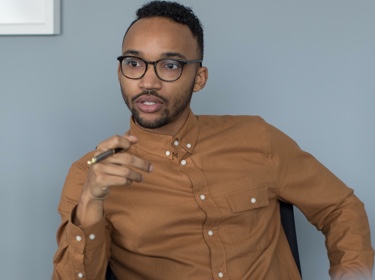 Providing pathways to new opportunities and reskilling
At all levels of our company, we provide current and prospective teammates with visibility into available roles and cross-functional opportunities as they consider what's next for their careers. In 2022, our career tools, resources and programs helped more than 30,000 teammates find new roles at our company.
We've expanded our award winning Career Path Tool. Research has shown that users of the tool are two to three times more likely to find their next internal opportunity. Through our internal career site, myCareer, we offer a one-stop portal for employees' career needs, including job search capabilities and career planning tools.
We also partner with Year Up and other nonprofit organizations to help individuals prepare for the challenges of first-time professional employment and a potential career with us, including those without a college education or whose life circumstances may prevent them from accessing professional employment.
Additionally, through our Pathways career program, we partner with external organizations to help connect us to candidates with strong potential. Pathways participants are trained through The Academy — Bank of America's award-winning onboarding, coaching and development organization dedicated to the growth and long-term success of all 200,000+ teammates around the world. The Academy invests in teammates from day one so everyone can succeed and develop a long-term career at Bank of America.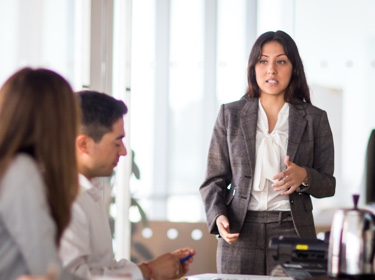 Leadership investment
We offer a range of development programs for leaders who show potential as future business and C-level executives, including:
Women's Next Level Leadership Program: Provides assessments, strategies and tactics to help multicultural women in progressing their careers through an eight-month virtual development experience
Women's Executive Development Program: Leverages the faculty of Columbia Business School to engage, develop, retain and support the career advancement of high potential talent. The program includes assessments, virtual development sessions, leadership coaching and local market engagement opportunities. In response to the global health crisis, this program has been redesigned into a robust virtual seven-month experience.
Diverse Leader Sponsorship Program: Pairs diverse rising talent with senior leader sponsors to increase the visibility and representation of diverse talent. The program includes development sessions, executive sponsorship and engagement opportunities.
Accelerated Development Program: Year-long executive development program that helps accelerate the growth of top leaders through assessments and virtual learning events, as well as one-on-one coaching from an external coach
To drive manager capabilities and build leadership skills, we offer resources for new and seasoned leaders, including:
Manager Resources - Leading in the Current Environment: Resources developed specifically to support managers in the current health crisis, including manager guides; Manager Excellence and enterprise inclusion sessions; Manager Excellence Community blogs; virtual tech tools and resources; and weekly mindfulness sessions
Manager Excellence Program: Shares practical business tips from senior leaders and industry experts, giving insight into topics that support company priorities. The regular sessions are accessible virtually or on-demand to meet participants' preferred and global schedules.
New Manager Program: Helps new or recently promoted managers build the knowledge and skills they need to successfully lead their teams. The program offers a range of interactive, tailored resources to fit managers' needs and learning styles.
Manager Excellence Consultants: Aimed at mid-level managers, HR professionals provide one-on-one coaching and virtual and in-person sessions to help managers build their skills and connect everyday decisions to enterprise priorities.
In 2019, more than 90% of eligible managers voluntarily participated in some form of manager development program.
In addition to our company-wide manager and executive programs, many of our lines of business have their own tailored career development programs. Line of business learning and development programs may include enterprise development content, as well as specific role-based programming.  We believe developing our talent at this deeper, business-specific level is critical to ensuring our teammates are equipped with the training and skills they need to deliver innovative solutions for our clients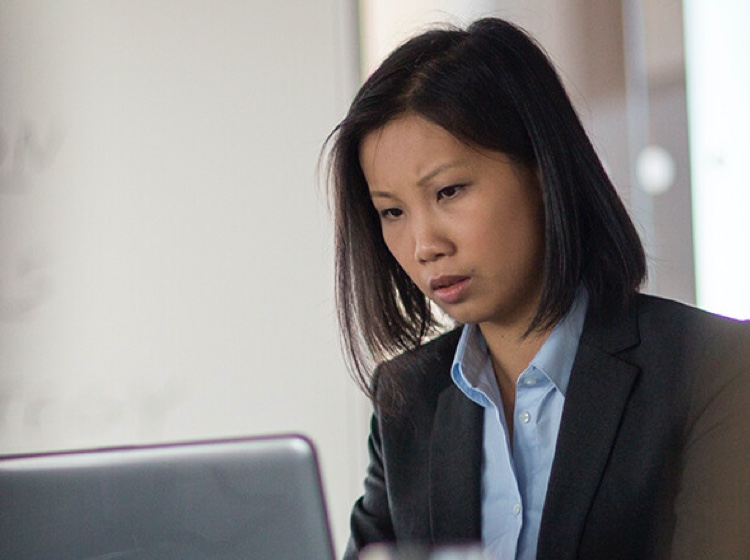 Learning tools
We value our teammates' varied experiences and learning styles. Through our personalized approach, we offer learning and development programs that ensure all teammates have access to the resources they need to advance their careers:
Our Learning Hub allows teammates to create personalized learning plans tailored to their roles and interests. The Hub also provides access to books, articles, courses and videos to build industry knowledge and enhance their professional skills.
Through our tuition reimbursement program, we provide up to $7,500 (up to $5,250 tax-free) annually for eligible undergraduate or graduate courses and discounts at a number of universities, plus free unlimited individual academic advisory services.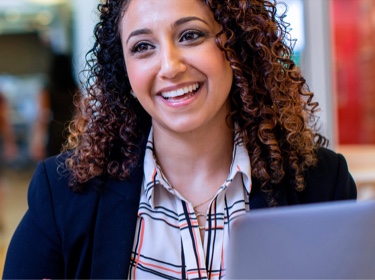 Employee Engagement Survey and turnover
We have conducted an annual Employee Engagement Survey for nearly two decades. In 2022, 170,000 teammates participated, demonstrating our employees' willingness to give us feedback on how we are meeting their needs.
Since 2012, our Employee Engagement Index has steadily increased to record levels at 91%. We also measure an internal D&I Index1 that gives us feedback on our D&I efforts and how our teammates feel about being able to bring their whole selves to work. This index is also at record levels. As further evidence of our inclusive culture, we also continue to see an increase in teammates who feel free to speak their minds and share opinions.
The results of the survey and the process of continuous improvement that ensues is discussed with the Board at least annually. Our efforts are reflecting our progress in being a great place to work and resulting in record engagement levels and historically low turnover across the company.