Supporting teammates' physical, emotional and financial wellness
We are committed to supporting our teammates' and their families' wellbeing by offering flexible and competitive benefits.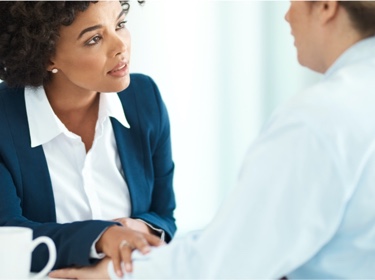 Supporting our employees
Life Event Services (LES) is an internal, highly specialized group that provides personalized support for major life events, including connecting employees to resources, benefits and counseling. In response to the current global health crisis, LES has assisted teammates impacted by the coronavirus. Since its inception, LES has supported teammates through more than 140,000 moments that matter for needs related to the following areas:
Leave of absence support for employees who need assistance with a complex leave or guidance with a leave-related issue
Terminal illness support for terminally ill employees and their family members
Domestic violence support and connections to resources for employees impacted by domestic violence
Retirement support for employees who are preparing for retirement
Medical accommodations support for employees who need workplace accommodations
Transgender and gender identity support for employees transitioning in the workplace and connections to relevant benefits and resources
Survivor support for managers, employees and retirees who experience the loss of a loved one
Critical event support for employees who are personally impacted by an event such as a natural disaster, violence or house fire
Military support for our military employees and families as they join the bank, relocate or take military leave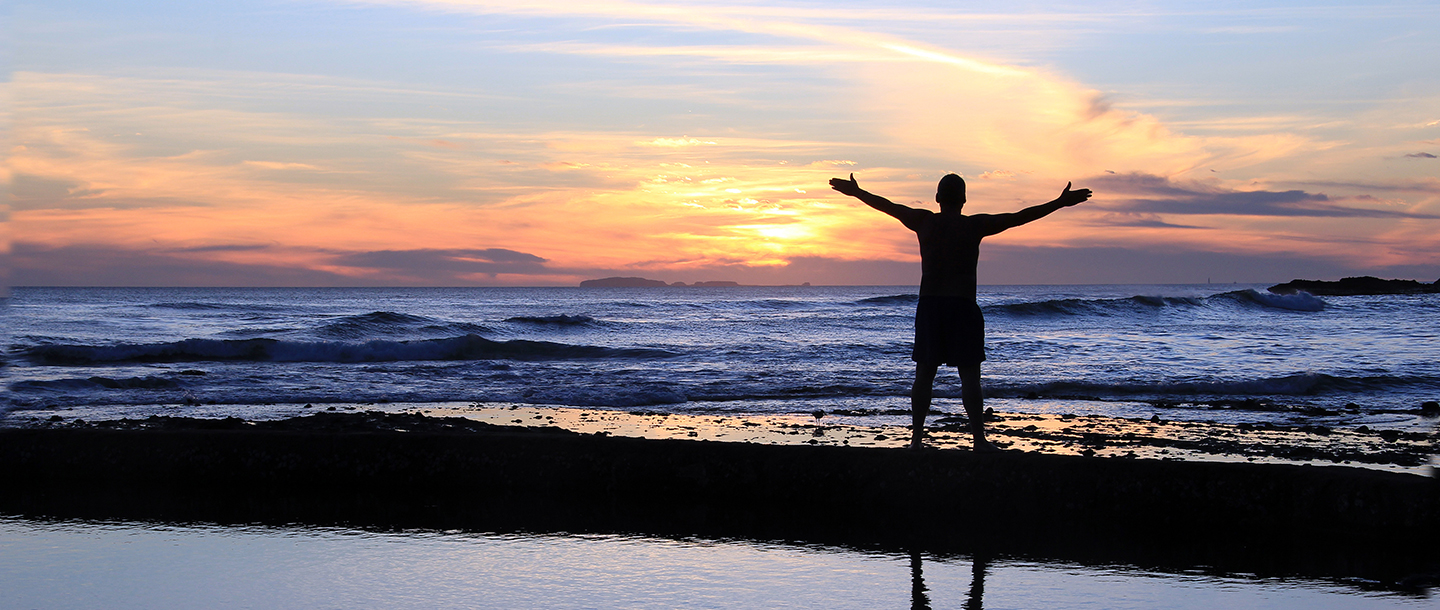 Our Industry-Leading Sabbatical Program
As part of our commitment to be a great place to work, the Bank of America Sabbatical Program recognizes employees who have built their career with us. This milestone service anniversary program provides eligible employees the opportunity to take 4-6 weeks additional paid time off every five years. Sabbaticals begin at 15 years of continuous service and may be taken up to two times throughout their career. This unique opportunity is designed to help employees recharge, reinvest in life priorities, and support emotional well-being.
Physical wellness
Our approach to physical wellness is built on the things we can do to help address health risks and manage health care costs for our teammates, including robust health and insurance benefits and wellness resources. Between current U.S.–based teammates and their families and retirees, we are responsible for providing comprehensive health, insurance and wellness benefits to nearly 400,000 people.
Since 2012, there has been no increase in medical premiums for teammates earning less than $50,000. And since 2016, teammates who earn $50,000 to less than $100,000 have only seen a 2% increase. For all teammates, we vary the medical premium contribution by annual pay level, with larger company subsidies for those earning less. Also, our average contribution increases since 2012 have been at or below national health care trends.
Teammates are encouraged to complete wellness activities —and receive a $500 credit to their annual medical plan premium.1 If the employee's spouse/partner also completes these activities, this credit is increased to $1,000. More than 86% of employees and their spouses/partners complete the wellness activities annually.
Based on guidance from the CDC, medical boards and health authorities regarding the coronavirus, we have worked to limit the risk of exposure to support our teammates' physical wellness.
For teammates working in the office, we have provided temperature checks, conducted enhanced workplace cleanings, provided health and safety supplies (such as face masks, gloves and hand sanitizer) and installed wellness barriers.
We provided washable cotton face masks to every employee's home to help protect them and their families.
We provide ongoing access to our comprehensive benefits and resources

foot note

1 — many of which have been expanded in response to the coronavirus, including: no-cost coronavirus testing and related office visit charges, enhanced back-up childcare and adult care services through which teammates can secure their own back-up care without pre-approval, Teladoc® 24/7 access to general medical

foot note

2 and behavioral health consultations at no cost and waived refill waiting periods for home delivery of prevention prescription medication.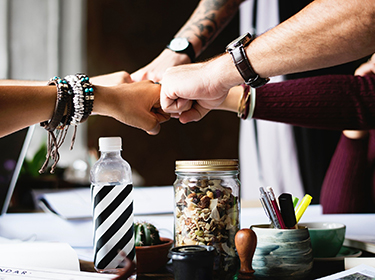 Supporting employees fighting cancer and its stigma
As part of our ongoing focus on supporting teammates' physical and emotional wellness, Bank of America focuses on preventive healthcare and makes MSK Direct available to U.S. teammates, their family members and friends. This custom cancer support program, offered through the Memorial Sloan Kettering Cancer Center, includes expedited appointments with MSK specialists, coordinating care and more. Earlier this year, Bank of America, along with many other large employers, signed on to Publicis's Working with Cancer pledge in support of creating a more open, recovery-forward culture for employees with cancer.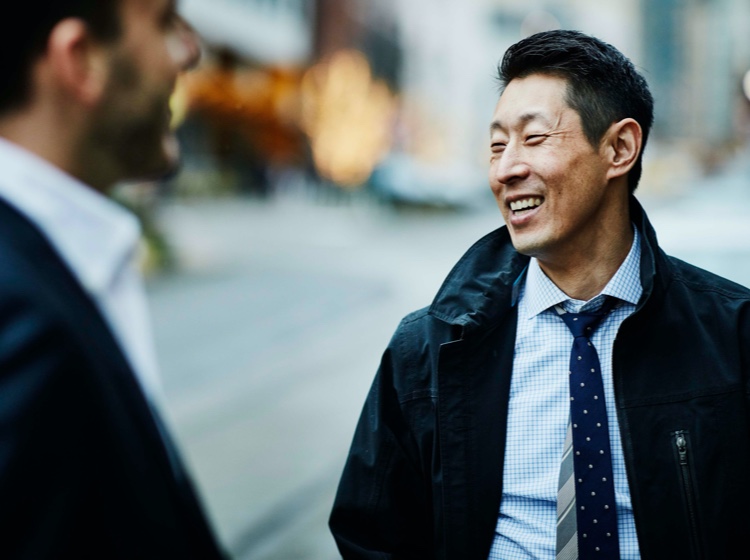 Emotional wellness
Through a range of innovative, industry-leading and flexible programs and benefits, we support our teammates through everyday challenges, special moments and critical life events, including:
Twenty-six weeks of parental leave — 16 weeks of which are fully paid for eligible teammates. Additionally, we offer a variety of other leave options, including personal, medical and military leaves. Full-time teammates are also eligible for 20 days of paid bereavement leave after losing a spouse, partner or child.
Through our partnership with Thrive Global, we provide training for managers, plus a global expansion of training this spring for all global teammates, focusing on stress management, mindfulness, building resiliency and understanding mental health warning signs.
Unlimited, confidential, free 24/7 phone access to specialists for counseling during difficult moments for teammates and eligible household members, plus six free face-to-face counseling sessions per issue
No-cost consultations and counseling with Teladoc's® behavioral health specialists for those on a bank medical plan
No-cost mindfulness apps and ongoing mindfulness training for teammates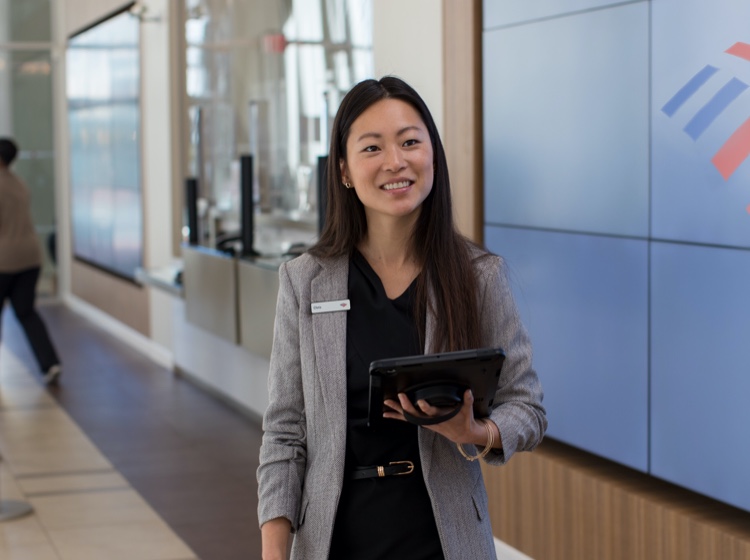 Competitive compensation
We are an industry leader in establishing an internal minimum rate of pay above all mandated minimums for our U.S. hourly teammates, and have made regular increases over the past several years. In June 2022, ahead of schedule, we raised our U.S. minimum hourly wage to $22 as the next step in our plans to increase to $25 by 2025.
Financial wellness
The business case for financial wellness is clear: if teammates are not financially well, there is a greater chance that they may not be physically or emotionally well either. That's why we offer robust financial benefits focused on driving better behaviors across life priorities and the financial spectrum, including:
Automatically enrolling teammates into the 401(k) plan, as we know starting to save early helps with financial planning for retirement. Based on service for eligible U.S. teammates, we make an annual contribution of 2% - 3% regardless of employee 401(k) contribution level. We also have matching contributions of up to 5% of eligible pay on a dollar-for-dollar basis.
Financial assistance through our Employee Relief Fund for teammates who experience loss due to natural disasters or other unexpected emergency hardships. Teammates can receive up to $2,500 in relief for a qualified disaster and up to $5,000 for an emergency hardship.
Experienced independent financial counselors through our Benefits Education & Planning Center for teammates to receive free, personalized, confidential guidance to help them get the most out of their employee benefits and investment education to help them achieve their financial goals.
The Financial Wellness Tracker available through Benefits OnLine helps teammates assess where they are financially and connects them with personalized suggestions and company resources to improve their financial health.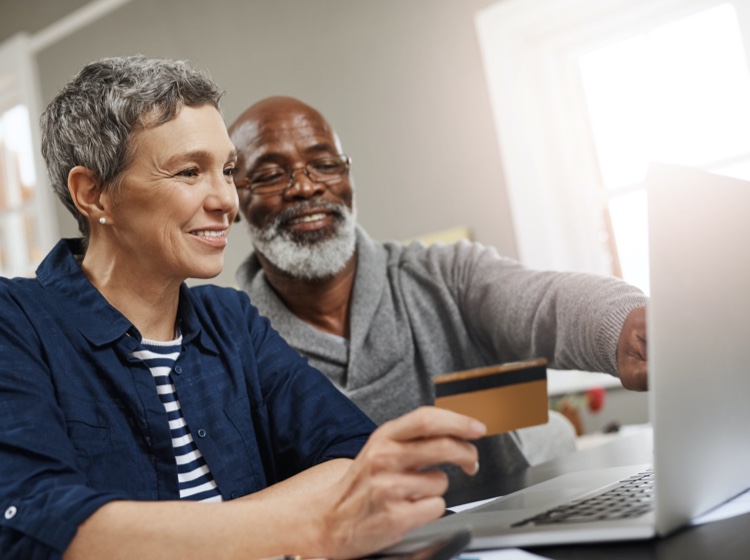 Staying connected to our retirees
With each year that passes, thousands of employees retire from Bank of America to begin another chapter of life. Our retirees take the experience, skills, network and relationships gained during their tenure with them into retirement. And while the priorities and to-do lists may change, we want to help our retirees stay connected to Bank of America through our dedicated Retiree Resources portal.
Our retirees can access our quarterly newsletter on the portal to stay up-to-date with company news and retiree-focused content, and are also able to access available benefits and programs that are similar to those available to employees, such as:
Health coverage options
Banking and investing offers
Travel and product discounts
Retirement savings plans
Rehire job opportunities
Local volunteering opportunities