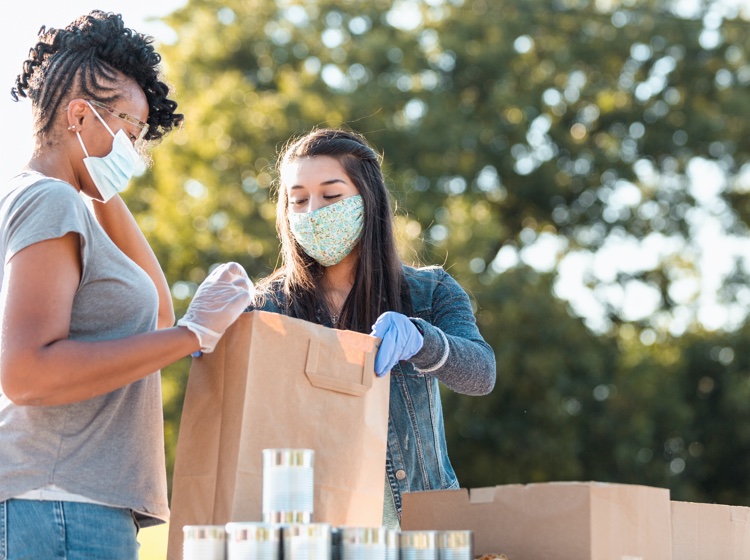 Taking action to provide essential resources and support for our communities, clients and teammates
Impact in your area
Learn more about our commitment to strengthen communities.
Advancing racial equality and economic opportunity
We know we must do more to address the very real consequences of racism that exist in society today. The impact on communities across the country is clear.
To drive progress, we've committed to invest $1.25 billion over five years to advance racial equality and economic opportunity, building on work we've had underway for many years. Our actions will help address critical issues and long-term gaps, including skills and job readiness, medical capacity and access, small business support, and affordable housing.
Working together to create jobs
We're continuing to invest in our local communities to help create jobs and fuel economic opportunity. That's why we're partnering with local organizations and other companies to help people get the skills they need and build a growing pipeline of talent for jobs of the future.
Our efforts include our recent $25 million investment in 21 higher education institutions including community colleges, historically Black colleges and universities and Hispanic-serving institutions. Combined with an increased commitment to hiring by major employers, that means more opportunities for more members of our community.
Supporting small businesses
More than 99% of the businesses in the United States employ fewer than 500 people, and historically, these small firms have created two-thirds of America's net new jobs.
As of May 2021, we've provided more than $34 billion in support by funding small business client loans through the Paycheck Protection Program. We're also providing up to $250 million in capital to Community Development Financial Institution (CDFI) loan funds and CDFI- and minority-owned banks to extend assistance to more small businesses.
Helping our communities move forward
Throughout our communities, we see families, neighbors, businesses and teammates working together more than ever. To help, we've added $100 million to our ongoing support to organizations addressing critical needs. The funds will help increase medical response capacity, focus on vulnerable populations and help address food insecurity.
* Donations in each market reflect $100 per employee who has recorded their booster and an additional company contribution. Vaccination boosters and vaccination reporting are voluntary.