The Global Ambassadors Program
Our Global Ambassadors Program invests in women leaders to accelerate their path to leadership.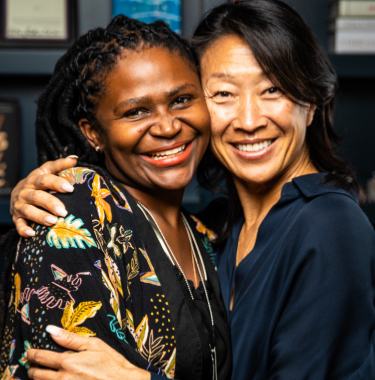 A Vital Voices and Bank of America partnership
We believe strong leaders can be drivers of economic opportunities and that women are a force to drive economic, political and social change. This is the reason why we partnered with Vital Voices and developed our Global Ambassadors Program in 2012. This was part of Bank of America's focus on creating economic opportunity, since they are leading organization in women's leadership and development, to create the network many women entrepreneurs said they lacked. Vital Voices is the preeminent, non-governmental organization that empowers emerging women leaders. Global Ambassadors invests in the potential of emerging women leaders around the world, by matching them with mentors who are established leaders. Mentorship is critical to accelerating women's leadership paths and to closing the gap that currently exists in many countries. These mentorships help build critical communication, advocacy and business skills; provide essential connections; strengthen existing networks; and help women leaders create measurable impact in their communities. It's all part of our efforts to help create a sustainable future for our customers and communities worldwide.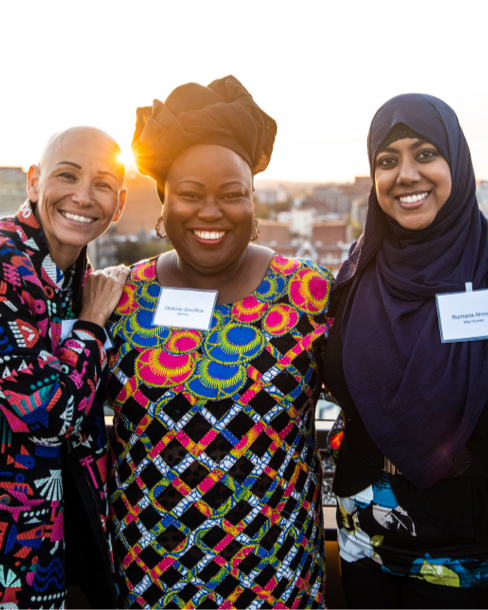 A worldwide reach to over 85 countries
Our Global Ambassadors Program has a truly worldwide reach, with past trips in Haiti, Poland, Northern Ireland, Mexico, Qatar, Brazil, Singapore, India, South Africa, Japan, London, Australia, Charlotte, Chicago, Los Angeles, New York, Dublin, Puerto Rico, and Paris.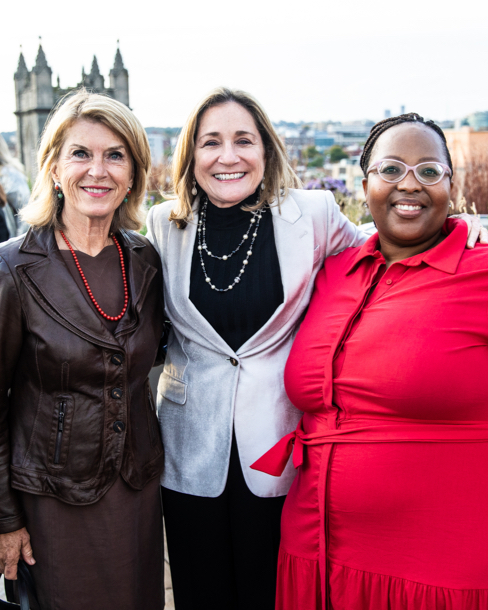 Mentoring emerging women leaders through our Global Ambassadors Program
Bank of America partnered with Vital Voices in 2012 to create the Global Ambassadors Program. Recently, we hosted our 21st Global Ambassadors Program in Washington, D.C., with 20 women social entrepreneurs, business and nonprofit leaders who are at a tipping point in their professional, business and leadership paths – with established women executives for mentorship.
Throughout our decade of partnership, we've reached many milestones.
350 women
have participated in our program
7,000 hours
of training and mentorship