Arts & Culture
Bank of America believes in the power of the arts to help educate and enrich societies, bring communities together and create greater cultural understanding. We have been steadfast in our support of the arts and annually support more than 1,500 nonprofit cultural institutions around the world.
Our unique arts programs: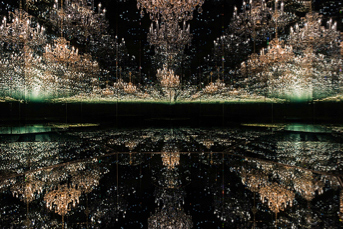 Yayoi Kusama (Japanese, b. 1929)
Chandelier of Grief,
2016/2018
Tate Presented by a private collector, New York 2019.
© 2022 YAYOI KUSAMA. Courtesy David Zwirner, Ota Fine Arts, and Victoria Miro
Partnership spotlight

Yayoi Kusama: Infinity Mirror Rooms
What's happening now
Explore featured partnerships and programs.
We believe in the power of the arts
Museums on Us®
For the past 25 years, Bank of America has offered our cardholders free general admission – during the first full weekend of every month - to more than 225 cultural institutions in cities across the United States. See the full list of participating institutions, state by state.
The next eligible Museums on Us® weekend is April 1st and 2nd.
Museums on Us is available to Bank of America, Merrill or Bank of America Private Bank (U.S. Trust) credit or debit cardholders during the first full weekend of every month. One free general admission is limited to the individual cardholder. This offer is not transferable. This offer does not guarantee admission. Not to be combined with other offers. Excludes fundraising events, special exhibitions and ticketed exhibitions.
Present your active Bank of America, Merrill or Bank of America Private Bank (U.S. Trust) credit or debit card with photo ID to gain one free general admission to a participating cultural institution.
Adjusted Museums on Us admission procedures, if applicable, can be found by locating and selecting a partner name on our Museums on Us map. Information posted here is updated on an ongoing basis.
Please check with our partners directly for current safety protocols and operating hours. If you choose to visit a museum, we strongly encourage you to follow all health and safety protocols.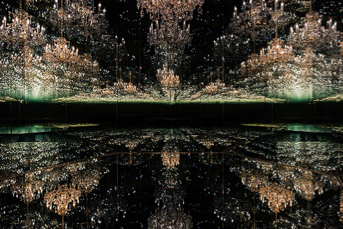 Exhibition sponsor

Yayoi Kusama: Infinity Mirror Rooms

On view at Tate Modern, London through June 11, 2023

 

Bank of America is proud to sponsor Yayoi Kusama: Infinity Mirror Rooms which features two immersive installations, Infinity Mirrored Room – Filled with the Brilliance of Life and Chandelier of Grief, 2016/2018, along with a small presentation of photographs and moving image.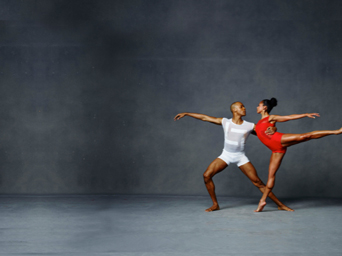 National tour sponsor

Alvin Ailey American Dance Theater
Sign up for reminders
Register for email notifications about Bank of America's Arts & Culture
support and programs, including Museums on Us program reminders.
By providing your email you are consenting to receive email messages

Michelangelo (Michelangelo di Lodovico Buonarroti Simoni) (Italian, 1475–1564), The Epifania, 1550–1553, Cartoon executed in black chalk on 26 joined sheets of paper, Approx. 91.5" × 65" (232.4 × 165.1 cm). The British Museum, London.
1
View of the Williams Forum, Philadelphia Museum of Art, 2021, with Fire (United States of the Americas), 2017/2020, by Teresita Fernández, Promised gift of Mitchell L. and Hilarie L. Morgan, Courtesy of the artist and Lehmann Maupin, New York, Hong Kong, Seoul, and London. Photograph by Elizabeth Leitzell.
2
William Gottlieb (American, 1917–2006), Dizzy Gillespie, 52nd St., NYC, 1948, Gelatin silver print, 19¼" × 10½" (48.9 x 26.7 cm), Bank of America Collection
3