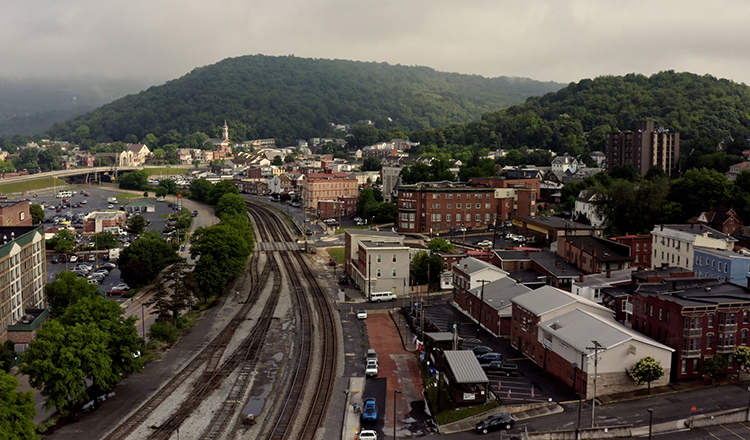 Sustaining economic progress in a region fighting to end poverty
CDFIs are working to maintain Appalachia's decades-long revival—and counter the economic impact of the coronavirus
The Appalachia cultural region, which is part of the larger Appalachian Mountain range, stretches from southern New York to Northern Alabama. It is rich in natural resources and geographically close to major economic engines on the Eastern Seaboard. While the region has historically suffered from unemployment and below-average incomes, the past two decades have produced steady economic growth that has halved the area's poverty rate.footnote1 While this progress is meaningful, global events caused by the coronavirus crisis have threatened to impede critical social and economic gains.
In the above video, Appalachian Community Capital (ACC) President and Chief Executive Officer Donna Gambrell discusses the role Community Development Financial Institutions (CDFIs) play in fostering Appalachia's economic growth, particularly as they continue working to mitigate the impacts of the coronavirus and reinvigorate the region's small businesses.
CDFIs provide underserved communities, often minority or impoverished, access to capital that encourages small business ownership. They've been crucial to supporting the Appalachia region's economic progress. ACC, working in partnership with CDFIs across region, has financed nearly 70 small business loans and helped create or retain over 1,800 jobs—more than half of them going to low-income workers—since its founding.
"I'm optimistic about the future of this region and the resilience of our economy," Gambrell says. "There's a growing recognition that we must do things differently—we've got to keep working to debunk the notion that this region doesn't hold great opportunity."
Bank of America operates a $2 billion CDFI portfolio with more than 250 partner CDFIs to provide access to capital to individuals and small businesses who do not qualify through traditional lenders. Recognizing the increased need for support during the health crisis, Bank of America committed $250 million in additional capital to CDFIs to facilitate lending through the Paycheck Protection Program, which it exceeded. The bank also provided $10 million in operating philanthropic grants to help CDFIs continue to provide capital to communities affected by the coronavirus. This support includes a $100,000 grant to ACC, in addition to $3 million in loans for Appalachia's small businesses to date.
As communities in Appalachia, and across the country, continue to recover from the impacts of the health crisis, learn more about how Bank of America is helping CDFIs play a critical role in creating economic opportunity.
Originally published on 04/08/2021.