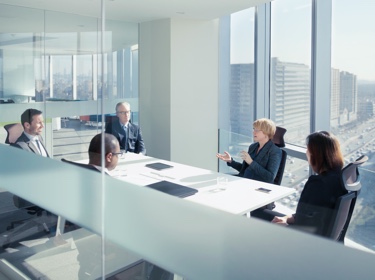 Welcome, Farallon Principals
You're invited to participate in Executive Wealth Services, a tailored benefits program from
Bank of America.
The power to live a better financial life
Designed with you in mind, the Executive Wealth Services program offers customizable and exclusive benefits from Bank of America, and investments and planning-based advice from Merrill and Private Bank, tailored to your specific financial needs. By choosing from a selection of benefits, you're always in the driver's seat — you can have more of what you want and less of what you don't. Here's a look at the services you can access:
COMPLIMENTARY

Comprehensive wealth planning strategies

You can meet with an advisor and a wealth strategist for investing and planning guidance.footnote1
Tax minimization strategies to help maximize your wealth

footnote

1
Long-term spending, cash flow and balance sheet/net worth analysis

footnote

1,

footnote

2
Access to BofA Global Research and insights provided by Bank of America's Chief Investment Office (CIO)
Review of corporate benefits and insurance policies

footnote

1,

footnote

3
COMPLIMENTARY

Custom financial solutions

You'll have a single point of contact for access to your financial needs.
Access to the Bank of America Preferred Rewards Programfootnote4 (if you have an eligible checking account) for enhanced bankingfootnote2 and investmentfootnote1 benefits
Account fee waivers and discounts on select services
Mortgage loan fee credit
Home equity line of credit and auto loan discounts
Credit card reward boosters
Merrill Guided Investing program fee discount

footnote

1,

footnote

5
NEW ACCOUNT

Bespoke services for Farallon

You'll have access to a range of institutional capabilities tailored specifically for Farallon executives.
Custom lending solutionsfootnote2
Tailored strategies to help meet your liquidity needs
Access to pricing benefits for your homeownership goals
Competitive foreign exchange ratesfootnote2
Institutional pricing on foreign exchange conversions
Wealth impact planningfootnote2
Estate planning integrated into your overall wealth management plan
Trustee services to help administer your trusts
Philanthropic services
Advice on charitable giving (donor-advised funds, private foundations, charitable trusts)

footnote

2
Help with establishing and managing a private/family foundation

footnote

2
Consulting to nonprofit boards where you serve as director

footnote

1,

footnote

2
Family office servicesfootnote1
Consolidated reporting/statements across all your assets and accounts
Management of payments and liquidity through our treasury solutions
Fine art servicesfootnote2
Meet your dedicated advisors
By drawing upon collective team experience and knowledge across a range of disciplines that include investment management and wealth structuring through Merrill and Private Bank and access to sophisticated credit and banking solutions from Bank of America, your advisor can provide an integrated view of your wealth that's uniquely tailored to your needs.
Select from one of these teams or work with your executive concierge team to get in touch with a local advisor of your choosing. For principals located in Hong Kong, London and Brazil, please reach out to your executive concierge team for regional advisor selection.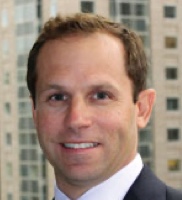 Jason C. Hayes, CPFA, CRPC®, CFP®
Managing Director
Wealth Management Advisor
Merrill Lynch Wealth Management
The Hayes Advisory Group addresses the complex and evolving investment and wealth planning needs for an exclusive group of successful corporate executives, high-net-worth families and entrepreneurs.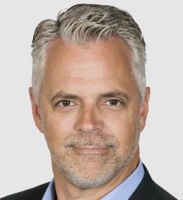 John Myers, CFA®
Managing Director
Private Wealth Advisor
Merrill Private Wealth Management
Working with a team of specialists, the CWM Group helps create strategies that reflect your aspirations and those of your family's current and future generations.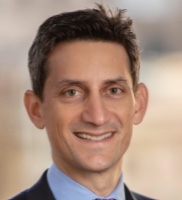 Scott J. Harrison, CFP®
Managing Director
Private Client Advisor
Bank of America Private Bank
Scott leads a team of specialists who work in concert to help clients make informed wealth planning decisions, lead an organized financial life, take advantage of investment opportunities and maintain their desired lifestyle.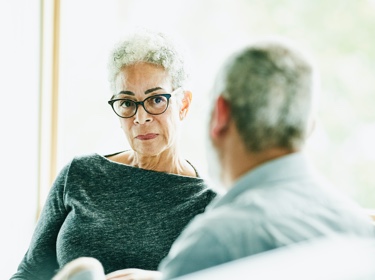 Your executive concierge team
Need more assistance? Your executive concierge team can answer any questions you may have about the Executive Wealth Services program.
No question is too small — that's why we're here. Whether it's how to engage in wealth planning discussions or how to select the right advisor, we're always available for you. Just email us or call us at 212.449.3978.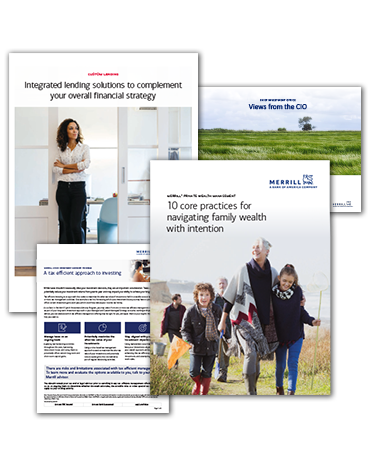 Your access to exclusive insights
Your advisor team can share with you perspectives and viewpoints that reflect the highest level of thought leadership relevant to your personal situation. Multiple formats include virtual sessions, videos and publications.
Some examples:
Market updates from Bank of America's Chief Investment Office
Research offered by BofA Global Research
Access to custom lending solutions from Bank of America
Navigating family wealth
Tax-efficient investing
Your leadership team
Your Bank of America and Merrill market leadership team in San Francisco is dedicated to helping you live your best financial life. They can be reached anytime, day or night.
Managing Director
Regional Managing Director
Merrill Private Wealth Management
tracy_murphy@ml.com
415.955.3910
Managing Director
Market Executive and Market President
Bank of America Private Bank
gioia.mccarthy@bofa.com
415.913.5893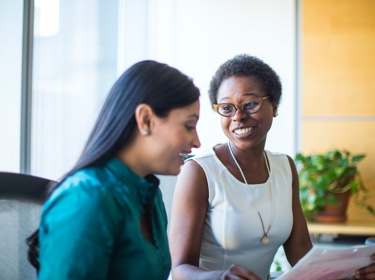 Let us be a resource for you
We know you're busy, and your time is valuable. So let us work for you. Ask us anything about wealth planning, equity compensation, developing a personalized strategy or evaluating your current financial situation.
You can have access to exclusive banking benefits from Bank of America and investing capabilities through Merrill and Private Bank. We're here to help you make the most of them and to support you at every step.
We look forward to working with you.
Capability offered by Merrill Lynch, Pierce, Fenner & Smith Incorporated.
1
Capability offered by Bank of America, N.A., and its bank affiliates.
2
Capability offered through Merrill Lynch Life Agency Inc., a licensed insurance agency and wholly owned subsidiary of Bank of America Corporation.
3
When you are identified to us by your employer as an eligible participant in the Executive Wealth Services (EWS) program, and you have an active, eligible Bank of America personal checking account, we will enroll you in the Platinum Honors tier of the Preferred Rewards program. While you are part of the EWS program, you are not required to meet the balance requirement that otherwise applies to enrollment in Preferred Rewards. New participants in the EWS program may have to wait up to one month to allow for the EWS indicator to be updated. You can qualify for higher tiers based on your combined qualifying Bank of America deposit accounts (such as checking, savings, certificate of deposit) and/or your Merrill investment accounts (such as Cash Management Accounts, 529 plans). The qualifying balance is calculated based on your average daily balance for a three calendar month period. If you no longer meet the requirements for the EWS program, or your employer discontinues its participation in the EWS program, standard program terms apply. Employee benefit plans (such as 401(k)) will not count toward the combined balance requirement. 529 plans are included only if they appear on your Merrill statement, except 529 plans owned in UGMA/UTMA form which are not included. Benefits become effective within 30 days of your enrollment, or for new accounts within 30 days of account opening, unless we indicate otherwise. Certain benefits are also available without enrolling in Preferred Rewards if you satisfy balance and other requirements. For more information, visit the Preferred Rewards section of the Personal Schedule of Fees. 
4
Please review the applicable Merrill Guided Investing Program Brochure (PDF) or Merrill Guided Investing with Advisor Program Brochure (PDF) for information including pricing, rebalancing, and the details of the investment advisory program. Your recommended investment strategy will be based solely on the information you provide to us for this specific investment goal and is separate from any other advisory program offered with us. If there are multiple owners on this account, the information you provide should reflect the views and circumstances of all owners on the account. If you are the fiduciary of this account for the benefit of the account owner or account holder (e.g., trustee for a trust or custodian for an UTMA), please keep in mind that these assets will be invested for the benefit of the account owner or account holder. Merrill Guided Investing is offered with and without an advisor. 
Clients involved in Preferred Rewards receive a Preferred Rewards discount off the Merrill Guided Investing program's annual asset-based fee of 0.45%, and the Merrill Guided Investing with Advisor and Merrill Edge Advisory Account programs' annual asset-based fee of 0.85% for any of their accounts enrolled in the respective advisory programs. Preferred Rewards enrolled clients receive a discount of 0.05% off of the annual rate for the Gold tier, 0.10% for the Platinum tier, or 0.15% for the Platinum Honors, Diamond and Diamond Honors tiers based on their Preferred Rewards tier effective at the time the applicable advisory program fee is calculated. Bank of America Private Bank clients will also receive a discount of 0.15% off of the annual rate. It may take up to 30 calendar days for changes to your Preferred Rewards status or tier to be associated with and effective for your accounts in the advisory programs. This fee is charged monthly in advance. In addition to the annual program fee, the expenses of the investments will vary based on the specific funds within each portfolio. Actual fund expenses will vary; please refer to each fund's prospectus.
5