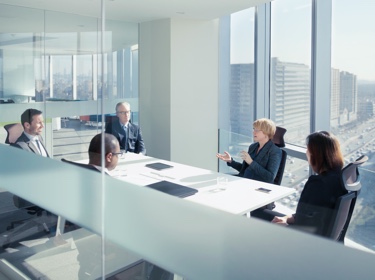 Welcome, Farallon Principals
You're invited to participate in Executive Wealth Services, a tailored benefits program from
Bank of America.
The power to live a better financial life
Designed with you in mind, the Executive Wealth Services program offers customizable and exclusive banking benefits from Bank of America, and investments and planning-based advice from Merrill and Bank of America Private Bank, tailored to your specific financial needs. By choosing from a selection of benefits, you're always in the driver's seat — you can have more of what you want and less of what you don't. Here's a look at the services you can access:
COMPLIMENTARY

Comprehensive wealth planning strategies

You can meet with an advisor and a wealth strategist for investing and planning guidance.footnote1
COMPLIMENTARY

Custom financial solutions

You'll have a single point of contact to provide access to the services you need.
Access to the Bank of America Preferred Rewards Programfootnote4 (if you have an eligible checking account) for enhanced bankingfootnote2 and investmentfootnote1 benefits
NEW ACCOUNT

Bespoke services for Farallon

You'll have access to a range of institutional capabilities tailored specifically for Farallon executives.
Custom lending solutionsfootnote2
Tailored strategies to help meet your liquidity needs
Access to pricing benefits for your homeownership goals
Competitive foreign exchange ratesfootnote2
Institutional pricing on foreign exchange conversions
Wealth impact planningfootnote2
Legacy planning integrated into your overall wealth management plan
Trustee services to help administer your trusts
Philanthropic services
Advice on charitable giving (donor-advised funds, private foundations, charitable trusts)

footnote

2,

footnote

8
Help with establishing and managing a private/family foundation

footnote

2
Consulting to nonprofit boards where you serve as director

footnote

1,

footnote

2
Family office servicesfootnote1,footnote9
Consolidated reporting/statements across all your assets and accounts
Management of payments and liquidity through treasury solutions
Fine art servicesfootnote2